The Best TV Of 2022: All The Best Options For The Classroom And Beyond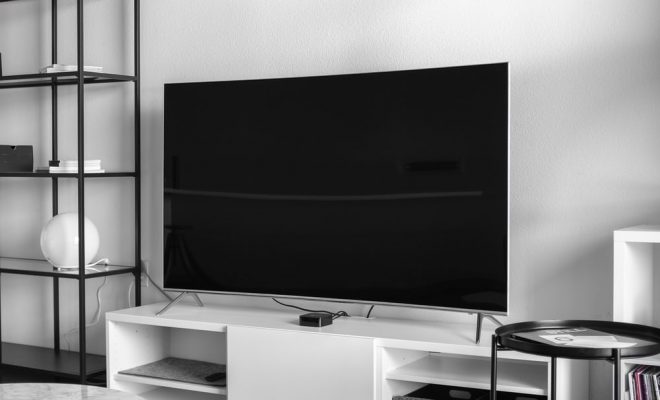 While cord-cutting is becoming more and more of a lifestyle for many, there really is no substituting the quality and clarity of a really awesome television set. That's especially true in a classroom environment for teachers looking to supplement normal lectures with engaging media on a crystal clear television screen. Advancements in smart TV technology have made it so there's never been a better time to buy.
We've scoured through a litany of different televisions from a wide variety of brands to offer you our definitive list of the 4 Best TVs To Buy In 2022. Whether you're looking for a television for classroom usage or just to binge your favorite shows in the comfort of your own home, these are the TVs you should check out first and foremost.
1) 4K TV Samsung 65-inch Q9FN QLED TV
Our pick for the best 4K TV on the market today, this Samsung beauty does the full TV experience better than any smart TV we've tested before. Not only that, but this 65-inch stunner also offers the crispest and clearest quantum-dot display of them all.
The LCD brightness of this television is second to none and the entire visual package puts the majority of OLED televisions to shame. Complete with anti-blooming capabilities and full-array local dimming, this TV is guaranteed to give you the viewing experience you want, how you want it. 
2) OLED Sony Master Series A9F OLED TV
If you're tired of new-generation televisions that basically force you to purchase a separate soundbar for peak sound quality, then this OLED gem from Sony has you covered. It offers pure sound clarity and power that is completely unmatched by competitors in the Smart TV market.
The OLED display itself is a work of television art. The depth of full color and black levels is beyond impressive. In fact, this might be the best one-two punch we've seen when it comes to built-in sound and OLED picture crispness.
3) Vizio TV P-Series 65-inch P65-F1 TV
Vizio has earned its reputation for providing premium televisions at a reduced price point. This television is no different, sporting fantastic backlighting and a wealth of HDMI ports to connect with a ton of different peripherals at once. 
This may be the best classroom television out there when it comes to simple cost, versatility, picture quality, and useful features such as Chromecast built into the model. It's a well-rounded television that's built to impress.
4) LG 65SK9500 Super UHD 65 Inch TV
If you're looking for a TV that's not just smart but truly intelligent and intuitive, this LG 65 Inch jaw-dropper is the one for you. One great example of that is LG's built-in voice assistant, ThinQ AI, that combines powers with Google Assistant to impressively useful effect.
In addition, this television is also fully compatible with Amazon's Alexa. Factor in this television's gorgeous picture quality and 120 Hz refresh rate and you have a real brainiac in a world full of smart TVs.
Closing Thoughts
There's never been a more exciting time for private consumers and professionals alike to purchase a top-quality television. The 4 TV standouts on the list above are the perfect investment for anyone and everyone in search of a new television, whether it's for domestic usage or to immerse students in supplementary learning material in the classroom.