The Best Tablets For K-12 And College Students 2022: All The Best Options For School Work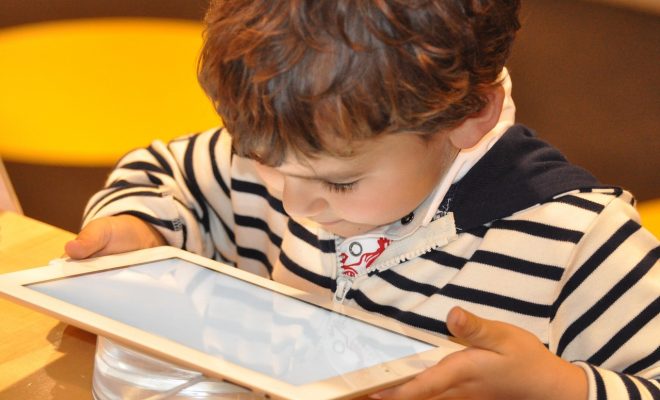 Blended learning environments are now the rule and less the exception in both K-12 schools and universities worldwide. While a great laptop is critical for increased chances of student success, a quality tablet can either stand-in for a laptop or provide a fantastic add-on for everything from studying to turning in assignments on the go.
There is an absolute bevy of tablet options in the marketplace right now. That makes it a daunting task to find the right one for the student in your life. We're here to help by giving you a definitive list of the  4 best tablets for K-12 and college students in 2022. All the best options for school work can be found in our in-depth list below.
You can't go wrong with the latest iPad incarnation especially with Apple's impressive claim that the Apple iPad Pro 11" runs faster than a staggering 92% of portable notebooks currently sold on the market.
The beautiful 11-inch retina display is extremely responsive and perfectly complements the pure processing speed made possible by the A12X Bionic chip and the iOS 12.1 operating system. This is the alpha of Apple tablets and is likely on most students' wish lists already.
For students who are considering careers in photography or who are at least interested in it as a side hobby, the Samsung Galaxy Tab S5e's 13-megapixel rear camera is as good as it gets. 
Any photos taken will be displayed in gorgeous detail on this tablet's 2560 x 1600 pixel display. This tablet also boasts an extra-powerful 2.0 GHz Snapdragon 670 Octa-Core processor and a hefty 4-6 GB of RAM for inevitable multitasking during long study days.
In lieu of having to keep actual notebooks organized, the Lenovo Yoga Book allows students to either type or write their notes in class with incredible responsiveness. The connected drawing/writing space also doubles as a touch keyboard if students are more comfortable typing their notes.
Add 12 hours of battery life and a gorgeous high-definition display to the equation and you have a real bargain of a tablet that can do so much for a very agreeable price point.
Speaking of agreeable price points, the Amazon Fire HD 10 provides big power and great features for a very minimal investment. The Fire tablet has always been an economical alternative to other more celebrated tablets, but this one does even more thanks to its Full HD display and 512 GB microSD expandable storage capability.
Big power for a small amount of money – the Amazon Fire HD 10 is perfect for any student who doesn't have the resources to break the bank for a top-end tablet.
Closing Thoughts
With one of these tablets in their school bags, the student in your life will be ahead of both the technological and learning curves. These tablets are powerful, sleek, and easy to port around for whenever there's a call for a little bit of studying, writing, or unwinding. In short, they will enhance a student's overall learning experience and give them access to what they need when they need it.