The Tech Edvocate's List of 31 Grammar & Writing Apps, Tools & Resources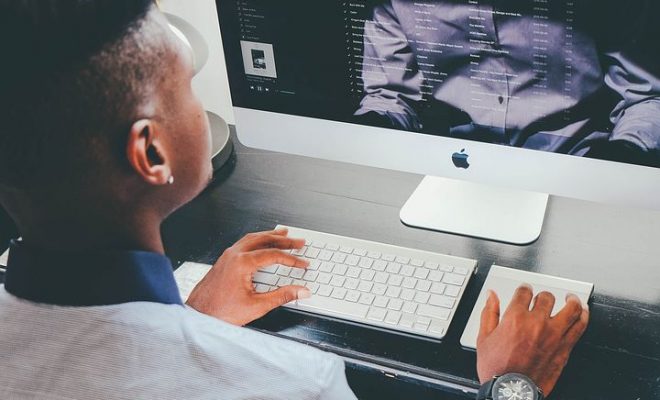 Internet and cell phone cultures have brought a whole new meaning to American slang. Not only are kids these days speaking informally, but now those relaxed rules of grammar are sneaking into written words too. A report released by the Partnership for 21st Century Skills found that over 26 percent of college graduates have deficient writing skills. These findings were not based on graduation assessment exams, but compiled by interviewing actual employers. These employers said that many college-educated employees could not even accomplish the basic writing tasks of the job proficiently. How are these students earning college degrees if their writing is not up to par though? With the average U.S. student accruing $35,200 in college debt, it would seem learning the basics of writing, at least above a "deficient" level, would be a given takeaway.
The deficiency is not the fault of the colleges and universities though, at least not totally. Students are showing up for college without the skills needed to write well and with schools assuming they already know the basics.  While colleges could certainly take a hint from these numbers, the work of remedial writing education is not the responsibility of colleges. It falls on the teachers that come long before the adult years. These teachers face an uphill battle though, especially in an age where formal writing is often confused with everyday communication. The tools for creativity in the writing process may be better than ever, but the constraints of digital communication are hurting students' composition and their attention spans too.
How can students who have essentially made a lifestyle of short, segmented, slang-ridden writing conform to the formal communication still expected in the real world? It starts with teachers who set high standards and do not waver. In the long run, the fear of losing a student's interest by insisting on high writing standards is a small one compared to the implications of college graduates viewed as writing-deficient by the people who sign their paychecks.
How can K-12 teachers win out against the negative impact of digital communication on formal writing? By fighting fire with fire, and using the very technology that help create this problem to solve it. There are an abundance of apps, tools and resources that can help teachers teach proper grammar and writing skills to their students. We decided to do the work for you by creating a list of 31 grammar and writing apps, tools, and resources.
Writing Challenge App– The app provides a prompt to get student writing started…then, every minute, the app supplies another prompt to add new ideas, words, characters, sentences, places or actions to the plot.
Writing Prompts– This app generates fiction, and nonfiction writing prompts, helping students master the skill of the short write.
Story Builder– Story Builder is an app from the same company that produces Sentence Builder.
Write About This– Write About This is an app that addresses all genres of writing throughout elementary school, engaging students and making them feel excited about writing!
Storyrobe– Storyrobe allows writers to write, share their work, and receive feedback from
Google Docs– Google Docs has all the traditional functionality of Microsoft Word but allows for collaboration between students and for easy-to-give and easy-to-receive feedback from teachers through the commenting and suggesting functions.
Figment– Vigorous writing community offers authentic feedback.
Little Bird Tales– Create simple digital storybooks empowering, even for younger kids.
StoryJumper– Storybook creation site that features outstanding support services.
NaNoWriMo Young Writers Program– Wildly engaging contest turns students into novelists in 30 days,
Penzu Classroom– This journaling platform motivates student writers, and also has strong teacher tools.
Citelighter– Comprehensive all-in-one tool scaffolds the research and writing process.
Drafting Board– Help students with their persuasive writing skills with this civics-based essay tool.
Youth Voices– Popular online community hosts authentic student writing.
Teen Ink– This platform absolutely helps students become better writers.
Write the World–Boundless site that helps young writers write, revise, think, and evolve.
Turnitin– Ensure that students submit original work and give feedback with this valuable tool.
Sentence Builder– Winner of the 2010 IEAR Language Arts App of the Year, Sentence Builder is an app geared toward elementary students.
American Wordspeller– American Wordspeller is an app that can solve this problem by helping students to "find a word by the way it sounds!"
The Interactive Grammar of English– The app is progressive, spanning concepts from basic level understanding to complex, collegiate-level pieces of writing.
No Red Ink– The site uses the students' self-reported interests to build sentences that pretest, practice, and evaluate students' grammar knowledge and acquired learning.
Quill– This writing tutorial app makes grammar lessons more meaningful
Grammarly– This platform helps student to improve their grammar and build confidence in their writing ability.
WriteLab– Amazing app that provide feedback on student writing.
com– Provides students with engaging parts-of-speech instruction and assessment.
Flocabulary: Language Arts– Adds hip hop music to students' language arts learning.
Grammar Girl: Quick and Dirty Tips– Provides students with engaging grammar tips and tutorials.
Purdue Online Writing Lab– Provides resources to students who ae interested in sharpening their writing skills. Won't necessarily help reluctant writers.
Handwriting Without Tears: Wet-Dry-Try– Allows students to practice writing numbers and letters on a virtual chalkboard.
Grammar Jammers– An addictive way for students to learn basic grammar skills.
Educreations– This neat app records student's voice and writing.
Did we miss any?