The Best Space Heaters to Keep You Cozy and Warm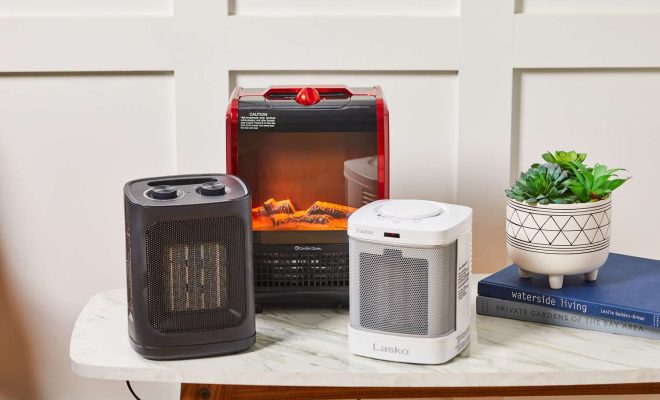 Introduction:
The winter months can bring chilly temperatures, making it essential to have a reliable space heater in your home. With so many options available, finding the right space heater might be overwhelming. To help you choose the perfect one, we have reviewed CNET's list of the best space heaters for 2021.
Top Space Heaters:
1. Lasko Ceramic Tower Heater
– Model: CT22425
– Price: around $60 – $80
– Type: Ceramic tower
– Features: 1500-watt heating power, overheat protection, oscillation control, and an easy-grip handle
This Lasko tower heater is an excellent option for warm and efficient heating. The oscillating feature ensures even distribution of air throughout the room, while the overheat protection and auto shut-off functions provide extra safety measures.
2. Vornado VH200 Heater
– Model: VH200
– Price: around $80 – $100
– Type: Fan-forced convection
– Features: 1500-watt heating power, adjustable thermostat, three heat settings, and a cool touch exterior
Vornado's VH200 heater uses a fan-forced convection mechanism to evenly distribute warm air across the room. The adjustable thermostat makes it easy to find the right temperature setting for your needs.
3. Dyson Hot + Cool Jet Focus AM09
– Model: AM09
– Price: around $400 – $450
– Type: Bladeless fan heater
– Features: Dual-functionality as a heater and cooler, multiple airflow modes (focused or diffused), tip-over protection, and no spinning blades
The Dyson Hot + Cool Jet Focus AM09 offers both heating and cooling options in one device. With its bladeless design, you can enjoy a safer home environment without compromising on efficiency.
4. De'Longhi Radia S Eco Radiator Heater
– Model: TRRS0715E
– Price: around $100 – $130
– Type: Oil-filled radiator
– Features: Silent operation, energy-saving function, adjustable thermostat, 3 heat settings, and a 24-hour programmable timer
The De'Longhi Radia S Eco heater provides comfortable and silent heating. The energy-saving function makes it an eco-friendly option, while the programmable timer allows for easy scheduling.
Conclusion:
Choosing the right space heater for your home can greatly impact your comfort during the cold months. Consider factors such as price, efficiency, safety features, and energy consumption when making your decision. CNET's top picks include heaters of various types to accommodate any preference or budget.