The Best Soda Water Makers for a Refreshing Experience at Home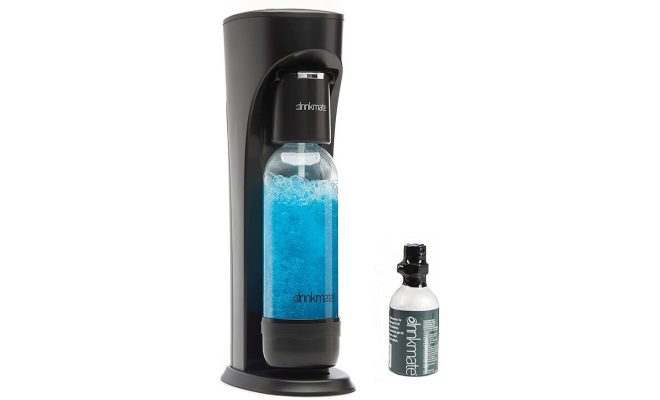 Introduction:
Soda water is an incredibly versatile beverage that offers countless possibilities for mixing up drinks or simply enjoying a refreshing, carbonated beverage at home. Instead of purchasing multiple bottles or cans, investing in a soda water maker can save you money, reduce waste, and provide on-demand bubbly refreshment right from your own kitchen. In this article, we'll explore the best soda water makers available on the market today.
1. SodaStream Fizzi
The SodaStream Fizzi is a popular choice for many consumers due to its user-friendly design and sleek appearance. This compact and cordless device is perfect for a small kitchen countertop and is easy to operate – simply fill the provided bottle with water, attach it to the machine, and press the button to carbonate. The SodaStream Fizzi allows you to control the level of carbonation according to your preference and uses recyclable CO2 cylinders.
2. Aarke Carbonator III
For those who appreciate a blend of style and function, the Aarke Carbonator III is a top contender. This high-end soda water maker boasts a sleek stainless steel design that can easily match any kitchen aesthetic while providing consistent carbonation with its unique pressure-release valve system. It comes with custom-sized bottles – specially designed for carbonating, with each single-use CO2 cylinder lasting for approximately 60 liters of sparkling water.
3. DrinkMate Spritzer
The versatile Drinkmate Spritzer enables users to carbonate not just water but also juices, teas, coffee, and other beverages without altering their flavor profiles. Its portability is another major selling point – you can take it anywhere you go since it operates without electricity or batteries. With interchangeable bottle sizes available, this option is excellent for those looking to expand their drink-making options beyond standard soda water.
4. iSi Soda Siphon
For fizzy concoctions with a touch of classic elegance, the iSi Soda Siphon is an ideal choice. This beautifully designed bottle functions as both a carbonation device and a serving vessel. To use, simply fill the glass-lined aluminum siphon with cold water, insert a CO2 cartridge, and shake for perfect carbonation. This option is perfect for entertaining guests, as it turns simple soda water into an impressive masterpiece.
Conclusion:
There is no one-size-fits-all solution when it comes to finding the perfect soda water maker, as individual preferences and usage will vary. The SodaStream Fizzi, Aarke Carbonator III, DrinkMate Spritzer, and iSi Soda Siphon all offer exceptional performance and unique features catering to different needs. Consider your budget, desired level of customization or control, and purpose, whether it's simply enjoying ice-cold beverages or perfecting your mixology skills – there's a soda water maker out there just for you.