The Best Social Fitness Apps to Work Out With Friends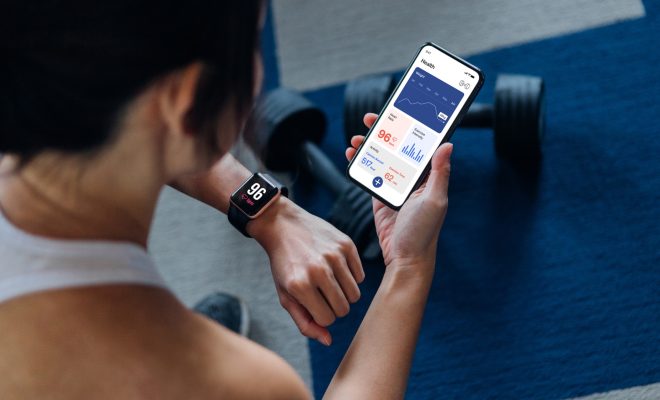 Staying fit and healthy can often be a challenging task, especially if you lack motivation. However, with the emergence of social fitness apps, working out with friends has never been easier. These apps allow you to connect and compete with like-minded individuals, enjoy group workouts irrespective of location, and track your progress. Here are some of the best social fitness apps to work out with friends.
1. Strava
Strava is one of the most popular social fitness apps globally, with a community of more than 70 million members. The app allows you to track your outdoor activities include run, rides and swims, and compete with your friends. The Strava app is user-friendly, provides real-time GPS tracking, and allows you to compare your performances with those of other users.
2. Nike Training Club
With the Nike Training Club app, you can access over 200 workouts led by world-class fitness trainers at no cost. The app has a user-friendly interface that allows you to customize your workouts based on your fitness goals, skill level, and equipment availability. The Nike Training Club feels more like a social network than a workout app, with the ability to connect with friends and join challenges.
3. Fitbit
The Fitbit app allows you to track your daily activities, including workouts, sleep, heart rate, and calories burned. The app connects to a range of Fitbit devices and is compatible with other apps such as MyFitnessPal, Strava, and Apple Health. With the Fitbit app, you can compete with friends and family members, track your progress, and earn badges for various achievements.
4. MyFitnessPal
MyFitnessPal is a calorie tracking app that also tracks your workouts. The app allows you to create a personalized diet plan based on your fitness goals, track your daily intake, and monitor your progress by syncing with fitness trackers such as Fitbit, Garmin, and Jawbone. The social aspect of MyFitnessPal involves connecting with friends, sharing your progress, and starting challenges.
5. Endomondo
Endomondo app is a social fitness app designed for outdoor activities such as running, cycling, and walking. The app allows you to track your workouts, set goals, and compete with friends. With Endomondo, you can join challenges and connect with friends and like-minded users.
In conclusion, these social fitness apps have revolutionized the way we work out with friends. They offer a social experience, track your progress, offer useful insights, and create motivation to stick to your fitness goals. Whether you're a professional athlete, beginner or fitness enthusiast, these apps will take your workout routines to the next level.