The Best Retro Record Players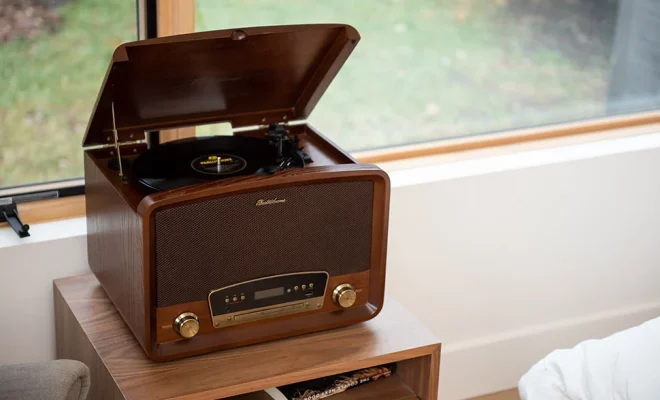 As vinyl records continue to make a comeback in the digital age, it's no surprise that retro record players are also seeing a resurgence in popularity. These classic pieces of equipment not only look cool but also provide an authentic sound that cannot be replicated by the streamlined technology of modern record players. Whether you're a seasoned collector or a new enthusiast, there are plenty of classic models to choose from. Here are some of the best retro record players on the market today.
1. Crosley Cruiser
The Crosley Cruiser is the quintessential retro record player. It comes in a variety of fun colors and patterns, and its compact size makes it easy to take on the go. Though it may seem like a toy, the Cruiser produces surprisingly good sound quality for its price.
2. Victrola Vintage 3-Speed Bluetooth Suitcase Turntable
This vintage-style suitcase turntable is a great option for those looking for a more classic-style record player with modern features. With Bluetooth connectivity and three different speed settings, this record player offers the best of both worlds.
3. Audio-Technica AT-LP60X
Audio-Technica is known for producing high-quality audio equipment, and the AT-LP60X is no exception. This fully automatic turntable offers excellent sound quality and comes with a built-in phono preamp, making it easy to connect to any sound system.
4. Pro-Ject Debut Carbon DC
For serious audiophiles, the Pro-Ject Debut Carbon DC offers exceptional sound quality and sleek, minimalist design. Its carbon-fiber tonearm and Ortofon 2M Red cartridge provide crystal-clear sound while minimizing distortion.
5. Pioneer PL-990
The Pioneer PL-990 is a classic turntable that has been updated for the modern age. Its built-in preamp and fully automatic operation make it easy to use for beginners, while its high-torque DC motor and sleek design will satisfy even the most discerning audiophiles.
These are just a few examples of the many retro record players available on the market today. Whether you're looking for a vintage suitcase turntable or a high-end audiophile option, there is a record player out there that will suit your tastes and needs. So dust off your vinyl collection and start spinning those records with a stylish and timeless turntable.