The Best Power Banks Of 2022: Portable Chargers To Keep Your Gadgets Going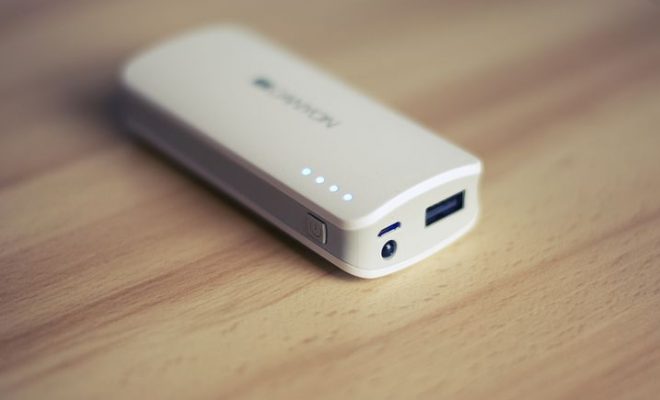 The art of staying connected is the science of staying charged. For everyone from students constantly on the go to professionals attempting to balance meetings and personal obligations, the ability to charge the devices we connect with is critical. And what happens when you can't get to a wall outlet and your laptop dies with an hour to go before a deadline or assignment is due? 
It's moments like these where a reliable and powerful portable power bank means the most. Power banks are one of the great life hacks in the modern world for anyone who relies on their devices being charged and connected to the things most important to them. With that in mind, we've sifted through dozens of contenders to bring you our definitive list of the 4 Best Power Banks of 2022.
1) RAVPower 20,000mAh Power Bank
One of the most cost-effective power banks we've seen in relation to the amount of power it provides, the RAVPower 20,000 mAh Power Bank has two ports for simultaneous charging of two devices. It's surprisingly strong enough to charge two high-performance devices from 0% to 100% at the same time in a relatively quick fashion.
It also has a sleek and slim design that makes it easy to either keep in a purse or a pocket with very little space taken up.
Available in either white or black, the iMuto 20,000mAh is powerful enough to charge a normal smartphone from 0% to 100% four times and still have enough juice in it to partially charge another device.
It does all this while being sold for a very reasonable price point – something that a lot of high-end power banks aren't able to claim. The design may be a little clunky, but its pure charging power and durability make it an easy pick for this list.
3) Anker PowerCore 20,100 Power Bank
For those in need of a high-speed portable power bank that will do it all and keep on going, the Anker PowerCore 20,100 Power Bank is the perfect pick. If your device utilizes PowerIQ or voltage support, you'll see your charging times drop dramatically and impressively.
The huge 20,100mAh battery inside this power bank is the true behemoth of the power bank world. It will charge device after device on a single battery life without a single bit of trouble.
One of the more well-rounded options on this list, the Aukey Power Bank 20,000mAh has two USB ports for simultaneous and quick charging of two devices. It also comes with an indicator light so that you have a visual representation of how much juice your power bank has left.
In short, this power bank offers continuous charging power and peace of mind that you'll have enough battery life left to charge a device when you need it most.
Closing Thoughts
These power banks are true lifesavers for anyone from harried educators to those traveling for work and wanting to stay in contact with loved ones at home. Investing in any of the four power banks above will be one of the best decisions you've made, eliminating low battery stress and keeping you connected when you most need to be.