The Best Gaming Browsers for Windows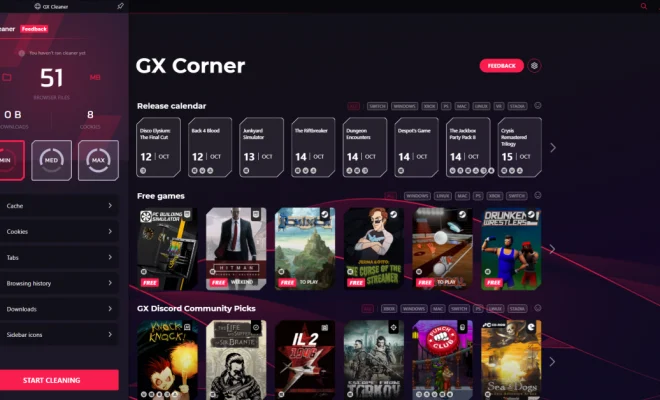 As a gamer, you know that the browser you use can make all the difference when it comes to online gaming. A browser that's light on system resources and optimized for gaming can help minimize lag and provide a smooth, enjoyable gaming experience.
Here are the best gaming browsers for Windows that will help boost your gaming performance:
1. Opera GX:
Opera GX is specifically designed for gamers, and it shows. The browser has a number of features that make it a top choice for gamers, including a customizable interface, built-in ad blocker, and a gaming mode that limits the browser's resource usage to ensure that your games run smoothly. It also has a feature that allows you to set a network limit for the browser, ensuring that other apps or devices on your network don't interfere with your game.
2. Mozilla Firefox:
Firefox is a popular browser for many reasons, and one of them is its ability to be customized with a variety of add-ons and extensions. There are several extensions available that can help boost your gaming performance by reducing lag, improving page load times, and blocking ads. Additionally, Firefox's Quantum engine and multi-process architecture make it one of the fastest and most reliable browsers for gaming.
3. Google Chrome:
Chrome has long been a popular browser among gamers, thanks to its speed and reliability. While it doesn't have as many gaming-specific features as Opera GX, it is still a top choice for many gamers. Chrome's built-in task manager also allows you to see which tabs or extensions are using the most resources, allowing you to free up system resources and improve your gaming performance.
4. Microsoft Edge:
Microsoft Edge has come a long way in recent years, and it's now a solid choice for gaming. Its Chakra JavaScript engine and new Chromium-based architecture have made the browser faster and more reliable than ever. It also has built-in tracking protection, which helps prevent websites from tracking your browsing activity and potentially slowing down your games.
5. Vivaldi:
Vivaldi is a relative newcomer to the browser scene, but it's quickly gained a following among power users and gamers. The browser is highly customizable, allowing you to tweak settings and features to your heart's content. It also has a built-in ad blocker and a feature that allows you to easily take screenshots of web pages, which can be useful for gaming forums or social media.
In conclusion, all these browsers have their own strengths and weaknesses when it comes to gaming. However, by using any of these browsers, you're likely to see an improvement in your gaming performance thanks to their speed, reliability, and various features tailored for gamers.