The Best Free Must-Have Tools for Windows 11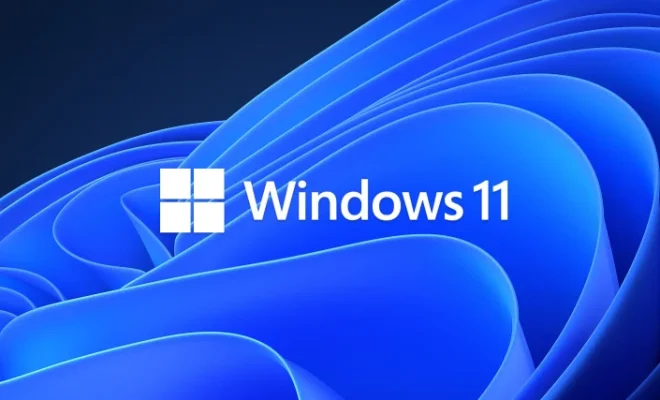 Windows 11 has just been released and if you're jumping on board the new operating system, it's important to have the best tools readily available to help you work more efficiently and accomplish more. Whether it's for work or personal use, there are a range of free must-have tools that are crucial for any Windows 11 user.
1. Google Chrome

Google Chrome has become the go-to browser for many users and it's not hard to see why. It's fast, easy to use, and it has a ton of extensions available to help you personalize your browsing experience. Whether you're a heavy internet user or just need to quickly look up something online, Google Chrome is an essential tool for any Windows 11 user.
2. CCleaner

CCleaner is an excellent system cleaning tool that helps to clear out any unnecessary files that may be cluttering up your computer. This free software can remove temporary files, cookies, and other files that eat up system resources. CCleaner is also great for optimizing your computer's performance and speed.
3. VLC Media Player

VLC Media Player is an open-source media player that can play almost any kind of video or audio file without having to download additional codecs. It has a small footprint and is very user-friendly. This tool is ideal for those who want to play multimedia files without fussing over file formats.
4. LibreOffice

Move over Microsoft Office, LibreOffice is a great tool for those who need a suite of productivity applications. This free open-source software offers a range of applications, including Writer for word processing, Calc for spreadsheets, and Impress for presentations. While it may not have all the features of the more expensive Microsoft Office suite, it's a great option for those on a budget.
5. GIMP

GIMP is an open-source image editing tool that's similar to Adobe Photoshop. This free software is great for those who need to do basic to intermediate image editing tasks, such as image resizing, retouching, and color correction. GIMP also offers support for various file formats, including JPEG, BMP, PNG, and GIF.
6. 7-Zip

7-Zip is an excellent tool for archiving and compressing files. This free software is able to unpack and compress various types of files, including ZIP, RAR, and TAR. It's also able to extract files from ISO images and self-extracting files.
7. WinRAR
WinRAR is another file compression tool that is a great alternative to 7-Zip. This tool offers advanced features such as encryption, repair, and splitting of compressed files. Like 7-Zip, it can handle various file formats, including ZIP, RAR, and CAB.
8. Audacity
Audacity is a free open-source audio editing tool that's great for those who need to edit music or audio. This tool offers a range of features, including noise reduction, equalization, and fading in and out. It supports various file formats such as WAV, MP3, and AIFF, and is ideal for podcasters, musicians, and audio enthusiasts.
In conclusion, these free must-have tools offer a range of features and functionality that are crucial for any Windows 11 user. Whether you need to improve your computer's performance, edit images or audio, or simply browse the internet, these tools will help you work faster and more efficiently. So go ahead and give them a try, you'll be impressed with what they can do!