The Best Cooling Systems for Your PC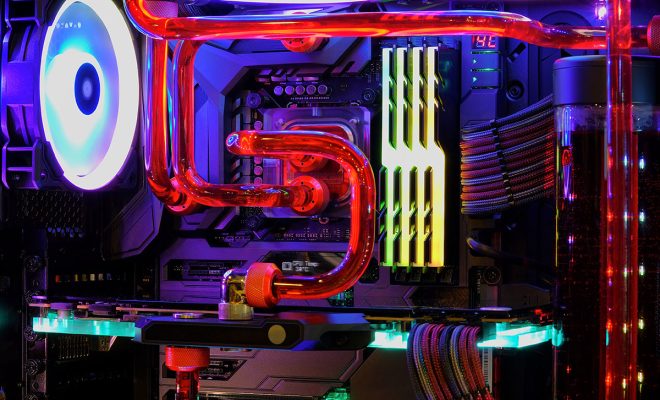 As a PC owner, you probably understand the importance of keeping your computer cool. If your system overheats, it can lead to performance issues, damage the components, and reduce the lifespan of your PC. This is where cooling systems come in handy.
There are various types of cooling systems available, from the traditional air cooling to more advanced liquid cooling. This article will take a look at the best cooling systems for your PC.
1. Air Cooling

Air cooling is the most common and affordable cooling system for a PC. The system consists of a heatsink and fans, which draw heat away from the CPU and other components. Air cooling is easy to install and maintain, and it works well for most PCs.
The downside of air cooling is that it can be noisy, especially if you have multiple high-performance fans. The cooling effectiveness also depends on the quality of the heatsink and fan, and some setups may not be sufficient for overclocked CPUs.
2. Liquid Cooling

Liquid cooling is more advanced and efficient than air cooling. The system uses coolant liquid to absorb heat from the CPU and other components, which then passes through a radiator to dissipate the heat.
Liquid cooling can be either closed-loop or custom loop. Closed-loop systems are pre-built with factory-sealed components, while custom loop systems allow you to build a unique setup with your preferred components.
Liquid cooling is more expensive than air cooling, and it requires more maintenance. However, it offers better cooling performance, lower noise levels, and greater flexibility in terms of customization.
3. Hybrid Cooling
Hybrid cooling systems combine the benefits of both air and liquid cooling systems. They use a combination of air and liquid cooling to provide optimal cooling for your PC. Hybrid cooling systems are becoming more popular, and they are compatible with most PCs.
The main advantage of hybrid cooling is that it offers better cooling performance than air cooling but is less expensive than liquid cooling. It is also quieter than traditional air cooling setups.
4. Passive Cooling

Passive cooling is a fanless cooling solution that uses no moving parts. Instead, it relies on passive cooling components such as heatsinks and heat pipes to dissipate heat from the CPU and other components.
Passive cooling is extremely quiet and requires no maintenance. However, it is not suitable for high-performance PCs, as it may not provide sufficient cooling for overclocked CPUs.
In conclusion, choosing the right cooling system for your PC depends on your needs and budget. Air cooling is sufficient for most PCs, while liquid cooling and hybrid cooling offer better performance for high-performance machines. Passive cooling is an excellent choice for those who prioritize a quiet system. Whatever cooling system you choose, make sure to maintain it properly to ensure optimal performance and longevity for your PC.