The Best Apps for a Virtual Makeover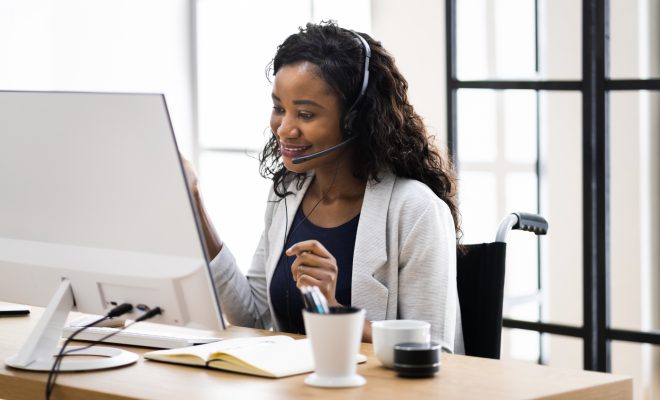 As technology advances, we are finding new and innovative ways to make our lives easier in various fields. One such field is that of virtual makeovers. With the help of various apps, individuals can now experiment with different looks and hairstyles, without having to make any physical changes. Here is a list of some of the best apps for a virtual makeover that you can try:
1. YouCam Makeup: YouCam Makeup is one of the most popular virtual makeover apps among users. With this app, you can experiment with different makeup styles, hairstyles, and even change your eye color. You can also adjust the color of your skin, modify your brows, and try different lipstick shades. This app offers a wide range of features that allow you to see how you would look with different styles of makeup, and you can even save your favorite looks to try later.
2. Perfect365: Perfect365 is another excellent app for a virtual makeover. The app offers a variety of tools for enhancing facial features, including complexion, eyes, and eyebrows. Perfect365 also comes with a wide range of makeup styles and colors to try on, including lipstick, eyeshadow, and blush. Additionally, with its unique facial recognition technology, the app can automatically apply makeup to your face, making your virtual makeover experience much more realistic.
3. MakeupPlus: MakeupPlus is an all-in-one virtual makeup app that allows you to try almost every makeup style imaginable. The app features a wide variety of makeup styles, including iconic looks from famous celebrities. MakeupPlus also features an extensive hair styling tool that allows you to try out different hairdos, lengths, and colors. With its vast library of makeup and hair styling tools, this app is perfect for anyone who wants to experiment with a virtual makeover.
4. Sephora Virtual Artist: Sephora Virtual Artist is an app that lets you try out different makeup styles and products from the convenience of your home. With the app, you can try on different shades of lipstick, eyeshadow, and foundation. Additionally, it allows you to take a photo of yourself and overlay different looks onto the photo, making it even easier to see how you will look in person.
5. ModiFace: ModiFace is a virtual makeup app that lets you try on virtually any type of makeup. With its advanced facial recognition technology, the app can map your face and apply different makeup styles automatically. ModiFace also features a library of hairstyle templates that you can try on, allowing you to see how you would look with different haircuts, colors, and textures.
In conclusion, virtual makeover apps are a great way to experiment with different looks and styles without making any physical changes to your appearance. While there are many virtual makeup apps available, these five apps are among the best and the most popular with users. So, download these apps and try them out to see which ones work best for you. With these virtual makeup apps, you can become your own makeup artist and explore an infinite number of styles and combinations.