The Best Android Screen Brightness Apps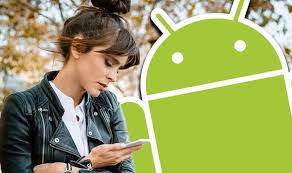 As a smartphone user, you may have experienced the frustration of adjusting your screen brightness manually every time you move from an indoor environment to an outdoor one. This is where Android screen brightness apps come in handy. These apps help you to optimize your smartphone's screen brightness level depending on your environment, saving you battery life and reducing eye strain. Today, we'll explore some of the best Android screen brightness apps available on the Play Store.
1. Lux Auto Brightness
Lux Auto Brightness is one of the most popular screen brightness apps for Android. This app can detect the ambient lighting level in your environment and adjust your screen's brightness accordingly. Additionally, you can also set custom brightness levels for different environments, such as low brightness for night reading.
2. Dimly

Dimly is a simple yet effective app that allows you to filter the blue light that emanates from your smartphone screen. Apart from reducing eye strain, the app also provides a night mode with adjustable brightness levels to ensure your smartphone screen remains easy on your eyes, regardless of your surroundings.
3. Night Screen

Night Screen is another app that reduces blue light emissions from your smartphone screen, saving your eyes from strain. The app has multiple screen filter modes, including yellow, green, blue, and red, for different times of the day. Additionally, Night Screen also has an auto-enable feature that activates when your device's battery level falls below a specific percentage.
4. Screen Balance

Screen Balance offers a simple way to tune your screen's light balance with custom Gamut RGB values. The app has both automatic and manual modes for adjusting your smartphone screen's color temperature, saturation, and contrast. Screen Balance also supports Dark mode, which reduces the glare from your screen and minimizes battery consumption in low-light environments.
5. Twilight

Twilight is an app that adjusts the color temperature of your screen as per the time of the day, reducing eye strain and saving battery life. Twilight has unique features such as a sleep tracker that tracks your sleep patterns and adjusts your screen brightness and color accordingly. Additionally, the app also filters blue light emissions from your smartphone screen to reduce stress on your eyes.
Conclusion

With these best Android screen brightness apps, you can save your eyes from the harsh effects of blue light emissions and reduce eye strain. These apps also help save battery power in your smartphone, so you don't have to worry about your device running out of battery life quickly. Experiment with this list of apps and find one that suits your preferences.