The AR, VR future coming : What we learned from CES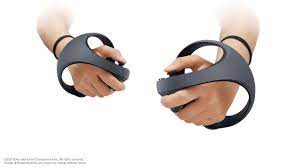 The annual Consumer Electronics Show, or CES, has once again dazzled us with an array of new and innovative technology offerings from all over the world. This exhibition is a platform for companies to showcase their latest products and services to consumers, investors, and tech enthusiasts. One of the biggest themes at CES this year was the future of augmented reality (AR) and virtual reality (VR) – and what we can expect from these technologies in the years to come.
AR and VR are not new concepts, but they are slowly gaining traction in the mainstream market. AR involves overlaying digital information onto the physical world, while VR creates a 3D artificial world that users can immerse themselves in. These technologies have the potential to revolutionize many industries, from gaming and entertainment to education and healthcare.
At CES 2021, several companies showcased their latest AR and VR products. One notable example was Panasonic's "VR glasses," which are sleek and compact and promise a more immersive experience than current VR headsets. These glasses aim to combine the best of both worlds – the immersive experience of VR gaming with the liveliness of real-world environments. They also feature a "panoramic" view that allows users to see the entire surrounding area, rather than just a small screen in front of their eyes.
Another company making waves in the AR and VR markets is Qualcomm, which showcased its latest Snapdragon processor, which is optimized for AR and VR applications. With features like better 5G connectivity, enhanced graphics, and improved power efficiency, this processor could pave the way for more powerful and lifelike AR and VR experiences.
However, AR and VR are not just limited to entertainment and gaming; they also have the potential to transform industries such as education and healthcare. At CES 2021, Lenovo showcased its ThinkReality A3 smart glasses – a lightweight, hands-free AR device designed for use in industries such as logistics, manufacturing, and healthcare. These glasses aim to increase productivity and reduce errors by providing workers with real-time information and instructions.
In healthcare, AR and VR are being used to simulate surgeries and train medical students, enabling them to practice in a safe environment before performing surgeries on real patients. This technology is particularly valuable during the COVID-19 pandemic, when many elective surgeries have been postponed or canceled due to the risk of infection.
Overall, AR and VR are primed to revolutionize our world in a myriad of ways. From providing an immersive gaming experience to revolutionizing healthcare, these technologies are quickly gaining popularity and investment. While there are still some hurdles to overcome – such as the high cost of devices and the need for greater ease-of-use – it's clear that AR and VR are not just passing trends, but game-changing technologies that will continue to evolve and reshape our world in the years to come.