The 12 Best WhatsApp Tricks and Tips in 2023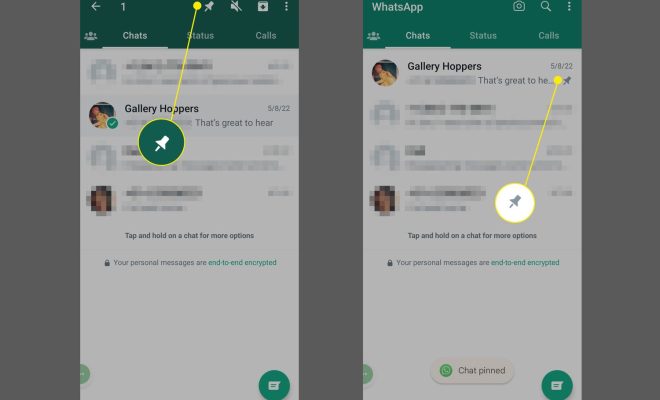 WhatsApp has become one of the most popular messaging apps in the world, with over 2 billion active users. With so many people relying on the app for communication, it's important to know how to get the most out of it. In this article, we'll take a look at the 12 best WhatsApp tricks and tips in 2023.
1. Customized Chat Backgrounds
WhatsApp allows you to customize your chat background with any image you choose. To do this, go to Settings > Chats > Chat Wallpaper and select the image you want to use.
2. Dark Mode
WhatsApp's Dark Mode theme is perfect for those who prefer a darker interface. To enable Dark Mode, go to Settings > Chats > Theme and select Dark.
3. Pin Chats
If you have important chats that you want to keep at the top of your chat list, you can pin them. Simply swipe right on the chat and select "Pin."
4. Mark as Unread
If you want to remember to respond to a message later, you can mark it as unread. Long-press on the chat and select "Mark as Unread."
5. Reply to Specific Messages
If you want to reply to a specific message in a group chat, long-press on the message and select "Reply." This will quote the message and allow you to respond directly to it.
6. Share Live Location
If you want to share your location with someone in real-time, you can use WhatsApp's Live Location feature. Go to the chat, select the "Attach" icon, and choose "Location." Then select "Share Live Location."
7. Send Voice Messages
Sometimes it's easier to send a voice message than to type out a long message. To send a voice message, simply press and hold the microphone icon and record your message.
8. Use WhatsApp Web
If you're working on your computer and don't want to keep picking up your phone to check messages, you can use WhatsApp Web. Simply go to web.whatsapp.com and scan the QR code with your phone.
9. Create Shortcuts
If you have specific chats that you access frequently, you can create shortcuts to them on your home screen. Long-press on the chat and select "Add Conversation Shortcut."
10. Mute Chats
If you're in a group chat that's particularly active, you can mute it so that you don't receive notifications every time someone sends a message. Long-press on the chat and select "Mute Notifications."
11. Use WhatsApp Status
WhatsApp Status is a feature that allows you to share photos, videos, and text with your contacts for 24 hours. To access Status, swipe left on the main screen.
12. Backup Your Chats
It's important to backup your chats in case you lose your phone or need to switch devices. To backup your chats, go to Settings > Chats > Chat Backup and select "Backup Now."
These are just a few of the many WhatsApp tricks and tips that can help you get the most out of the app. Whether you're a casual user or a power user, these features will make your messaging experience more efficient and enjoyable.