How to Customize File and Folder Icons on Mac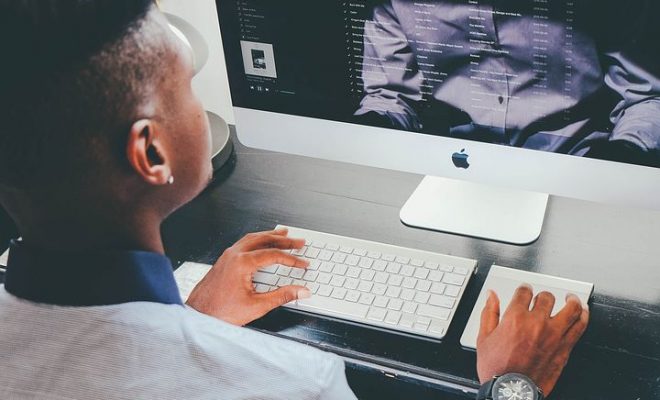 If you're a Mac user, you're likely familiar with the monotonous, uniform appearance of your system's default icons. Fortunately, there are numerous ways to tweak the look of those
folder and file representations, sprucing up the interface and even providing visual cues that can help organize your desktop environment more effectively. Here's how to customize
file and folder icons on your Mac.
Changing a single folder or file icon
In many cases, all you need to do is change the look of one or two file or folder icons. Here's how:
– Select the folder or file whose icon you wish to change.
– Right-click on the folder or file and then select Get Info from the context menu.
– In the Get Info window, click on the folder or file icon in the top left corner.
– Once you click on the icon, it will become highlighted.
– Now, drag and drop your new image onto the old icon. You can use any image file you like, as long as it is in JPEG, PNG or GIF format.
– You can also copy and paste other images or icons you find on the internet.
Changing a set of folder or file icons
You may want to change numerous folder or file icons simultaneously within the same folder. In this case, you can use the copy and paste function.
– First, choose the folder or file icon you wish to use as your new standard icon.
– Copy the icon by selecting it and then pressing Command + C on your keyboard.
– Go to your Finder and select the folder or file containing the other items you want to update.
– Select all the components you want to update by pressing Command + A.
– Right-click on one of the components and choose Get Info from the context menu.
– In the new window, click on the existing icon in the top left corner of the Get Info window, so it becomes highlighted.
– Press Command + V to paste in the new icon. All components should update automatically.
Using Icon packs
If you desire a more significant overhaul to your icons collection, you can download and install icon packs. These packs include a range of new icons for
you to use systemwide.
– Search for icon packs online and download one.
– Open your system's Applications folder and locate the IconFactory.
– Double-click on the IconFactory application.
– Launch the icon pack installation process then sit back and wait for the new icon to be applied to your system.
– Once the installation is complete, you'll find new icons throughout your system.
Customizing Icons in Finder Windows
You can also customize the way your icons display in Finder windows.
– Open your Finder window.
– Choose View -> Show View Options from the menu bar.
– You can customize the icons' size and grid spacing, and even choose to show different information beneath each icon.
– You can also select alternative icon views. Click on the box icon in the header of the Finder window to see all your options.
Conclusion:
Customizing your Mac's file and folder icons is an easy way to personalize your desktop environment while providing visual cues that can help you stay organized. Whether you only
need to change a few icons or want to overhaul your systemwide icons collection, these steps will help you customize your Mac's look and feel to your liking.