The Tech Edvocate's List of 58 Math Apps, Tools & Resources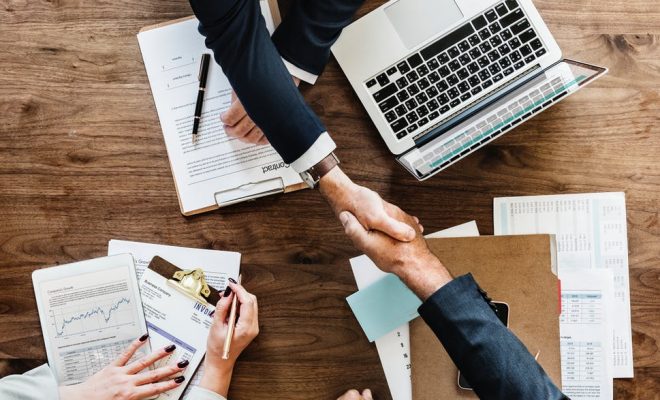 Math is known to be one of the most boring subjects in kids' eyes. So, how can teachers make learning math more interactive and more fun? True, teachers can make up games to teach a math concept that involves every student. But, when teachers need to help students in small groups or one-on-one, how can they make sure that other students are actively practicing math skills?
One of the great aspects of having tablets in the classroom is the availability educational apps. With these apps, students can individually learn, practice, and have fun with different subjects and concepts. Luckily, there are many good, quality math apps for students of all ages. In order to save you some time, we decided to create a list of 59 of the best math apps, tools and resources.
ALEKS– Adaptive learning makes traditional math curriculum more useful.
Yummy Math–This app simply makes math exciting.
Prodigy Game-This app is free for teachers and aligns with math curriculum for grades 1-8.
Math Evolve – Students learn, practice, and improve skills in multiplication, division, addition, and subtraction.
Mathboard– Designed like a chalkboard, Mathboard focuses on encouraging students to figure out math problems themselves, rather than trying to guess the answer.
MathPentagon– Aptly named, MathPentagon is a group of apps that focus on five different math curriculums: ratios, geometry, trigonometry, algebra, and statistics.
Addition and Multiplication Math Bubbles – Based on the Chinese Multiplication Table, this game has two modes.
Free Graphing Calculator PocketCAS Lite – A perfect app for any grade, this app saves students and teachers the money of having to buy individual graphing calculators.
Chance Lab– Created for elementary grades, Chance Lab helps students explore probability.
Math Reference – With over 1,400 formulas and equations, this referential app helps students work on not only math problems but also physics and chemistry projects.
9 SAT Math Trainer – With numerous questions that emulate SAT Math questions, students can practice for this major test during free time they have in their math class.
Motion Math– Created for grades K-6, Motion Math helps students master some of Common Core's most challenging mathematical standards.
ABC Mouse – ABC Mouse is a wonderful tool not only for math teachers but all elementary school teachers.
Jungle Time – Featured by the New York Times, Jungle Time includes a multi-lingual talking clock and animal faces to help young children learn to tell time.
Operation Math– This app has a mystery story line to it; students are spies who need to defeat the evil Dr. Odd by completing different mathematical missions.
Team Umizoomi Math: Zoom into Numbers – Based off the popular Nick Jr. show this app helps young children (ages 3-5) count, identify numbers, compare numbers, add, and subtract.
Mathemagics – Metal Math Tricks – This math app helps students learn tips and tricks to doing math more easily in their head.
Quick Math Pack– Quick Math is a multi-app bundle, including individual apps focusing on mental arithmetic, times tables, fractions, and telling time.
Math Vs Zombies – Reminiscent of the popular app, Plants vs Zombies, Math vs Zombies allows students to fight virtual zombies from taking over the world by using simple math skills.
Wolfram Alpha – This comprehensive resource has guides, tools, and references to help students master any curriculum.
Mathspace – This app replaces a hardback math textbook. With over 30, 000 interactive questions, Mathspace covers the Common Core from grades 6-12, as well as other nationalities' math curriculums.
Apollonius – Created for Geometry classes, Apollonius allows students to create geometric constructions that they would have otherwise created with rulers and compasses.
Photomath– There was a time when you needed to hire a private tutor to walk you through the math problems you couldn't solve yourself.
Motion Math: Cupcake– If you're an elementary school teacher struggling with interesting your students in math, this could be the app you've been waiting for.
Monster Math– Monster Math is an excellent tool to add to your classroom and has scored way above the average ratings for a math app.
CK-12– Great STEM resource with content that is accessible and student friendly.
PhET Interactive Simulations: Math-This amazing math tool helps students learn complicated concepts.
CueThink– Promotes deep math learning and employs a social approach to critical thinking and problem-solving.
Desmos– Sophisticated graphing calculator with math scenarios and simulations that encourage students to collaborate.
Mathalicious– Helps students to master advanced math concepts while having fun.
Virtual Nerd– Video tutorials that can help you flip your math classroom.
Brilliant– Students are taught the skills that they need to master complicated adaptive math and physics problems.
GeoGebra– Students tackle tough math models and simulations.
ExploreLearning Gizmos: Mathematics Grades 9-12– Exciting interactive tools teach higher-level math concepts.
Sokikom: Common Core Math– Math app that offers personalized lessons.
Reflex: Math Fact Fluency– Exciting and adaptive games to help kids learn complicated math concepts.
TenMarks– Adaptive math practice for each level in K-12.
Mangahigh– Exciting adaptive math games with a useful dashboard.
Think Through Math– Adaptive learning comes with live support from licensed educators.
Zearn– Perfect combination of live small-group instruction and online math lessons.
Cyberchase– Iconic game that features videos, and games terrific for developing math and problem-solving skills.
Get the Math– Learn how to solve real-life algebra problems with diverse crew, delightful videos.
KnowRe– Become better at math, with individualized learning, targeted lesson support.
AC Math– Resources for the math classroom that can help enhance instruction.
Mathspace– Individualized, step-by-step math coaching challenges and adapts.
Math Open Reference– Bare bones collection of math simulations.
My Math Flash Cards– A fun and exciting way for students to learn basic math skills.
Everyday Mathematics Equivalent Fractions– Teaches students' fractions using the card game Solitaires.
Motion Math: Hungry Guppy– Students learn basic math by feeding a famished guppy with an insatiable appetite.
My Math Flash Cards– A fun and exciting way for students to learn basic math skills.
Sushi Monster– Teaches students basic math skills using a remediation approach.
Everyday Mathematics Equivalent Fractions– Teaches students' fractions using the card game Solitaires.
Motion Math: Hungry Guppy– Students learn basic math by feeding a famished guppy with an insatiable appetite.
Desmos– No cost, online calculator for graphing.
Dreambox Learning– Challenging math instruction.
CarrotSticks– Math class made fun.
Motion Math– Develop a fun game for math class.
BrainNook– A basic game that helps students learn math.
Did we miss any?