Teachers Are Using Podcasts for Professional Development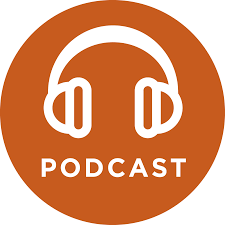 In the rapidly changing world of education, professional development is not an option; it's a necessity. One way to fit PD into a busy schedule is through podcasts – those snippets of audio that you can download or stream on any digital device. There are loads of high-quality professional podcasts available to teachers on a wide range of topics relevant to educators. Podcasts are a great aid to PD for several reasons.
Podcasts allow you to multitask
Podcasts are a great way to broaden your knowledge base while on the go. You can listen to a podcast while you're getting other things done like putting the laundry away, doing groceries shopping, walking the dog or on your daily commute. Most people are pressed for time, being able to listen to a panel discussion on classroom management while doing tomorrow's sandwiches saves time for busy people.
The format allows for multiple perspectives
The format of many podcasts is in the form of a panel discussion or a conversation between several educators. This format allows for more than one point of view on a topic, thereby widening the listener's perspective on the topic.
Complex matters can be discussed in detail
When participants are knowledgeable a podcast panel discussion can be an effective way to explore complex educational subject matters. Educators are wrestling with many complex issues, including technological advances in education. If you want to have a better understanding of how technology can boost personalized learning or about the future of education, there's bound to be an in-depth podcast about that somewhere on the Net.
Get introduced to education thought leaders
Education podcasts very often host great education thought leaders and leading educators who share their knowledge and expertise with listeners on the air. And they give listeners their time's worth so to speak. There is not much chit-chat.  Guests make the best of the short time they have to share as much information as possible. They will expose you to innovative ideas and new topics that you haven't considered yet, but that could inform the rest of your teaching career.
There's a podcast for you
Whether you have an enduring interest in a specific aspect of teaching or want to inform yourself on the latest developments in education technology, there's bound to be a podcast on the topic. There are podcasts on daily strategies in the classroom, classroom management, new teaching ideas, how to flip your class, design thinking, and much more. Podcasts have the potential to turn teachers into specialists in their own right.
Learn from the rest of the world
This is one of the most exciting aspects of listening to podcasts – they expose teachers to global education. Podcasts feature education entrepreneurs, educators, administrators, leading educators, and thought leaders from around the world. You could be listening to a podcast that's being broadcasted from the other side of the world, hearing about completely different perspectives on common educational issues.
Podcasts are a great tool for professional development. With podcasts, teachers can easily fit a burst of learning into their busy schedules.