10 Edtech Podcasts That You Will Love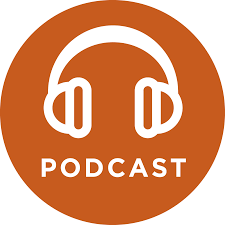 As an educational professional, the best way to learn about new learning experiences is to hear about them firsthand from other educators. While this can be a challenge for some busy professionals, podcasts provide a convenient, approachable way for educators to learn about the latest in education technology. While websites such as Spotify and iTunes host booming marketplaces for purchasing these podcasts, sifting through the best can be a challenge. Luckily, we've rounded up some suggestions of the best podcasts for you to put on the top of your To Do list.
TEDTalks Education– TEDTalks have long been recognized as a popular source of information for all types of audiences. These talks feature well-known presenters as well as newcomers. These last no longer than eighteen minutes and include speakers from a wide variety of perspectives.
Instructional Tech Talk– This podcast is hosted by Jeff Herb, an educator and administrator from Illinois. This podcast focuses specifically on building technology at the local level, whether that's in your classroom, building, or district. The podcasts are geared towards professionals at all levels, from teachers to superintendents to other educational professionals.
Teaching in Higher Ed– This podcasts focuses specifically on improving productivity in the postsecondary setting, with a major emphasis on incorporating technology. For example, host Bonni Stachowiak hosts sessions such as "the top five gadgets for teaching" and "how to improve personal productivity."
Teaching Online Podcast– Teaching Online Podcast, also referred to as TOPcast, is hosted by officials from the University of Central Florida. This focuses on the future of online teaching, as well as how podcasts in particular can be used to enhance teaching and professional development.
Tech Gypsies– Hosted by Audrey Watters and Kin Lane, this podcast discusses the latest news in educational technology, focusing specifically on concepts such as open software.
House of EdTech– If you're looking for a highly authentic podcast, this one is a must-listen. Created by Christopher J. Nesi, a K-12 educator, this show features interviews with technology experts and specific tips about how to create a classroom project.
Techlandia– Techlandia isn't entirely dedicated to education, but features such a large and diverse number of podcasts to make it a worthy listen. These in-depth podcasts cover a wide range of topics, for example, how to use educational technology to work with students with autism.
EdChat Radio– This podcast scours Twitter to determine the biggest names and trends in the field of education technology. These podcasts are free to watch and are excellent, up-to-date resources for educators of all kinds.
Every Classroom Matters– If you're interested in creating a stronger relationship with your students through the use of technology, this is the way to go. This podcast discusses strategies and specific technological techniques that can be used to enhance teacher-student relationships.
EDUTalk– This podcast allows teachers and students to share their experiences with technology in the educational setting. This unique program even allows users to upload their own related podcasts for others to listen to.