Small Tech Can Make a Big Difference in the Classroom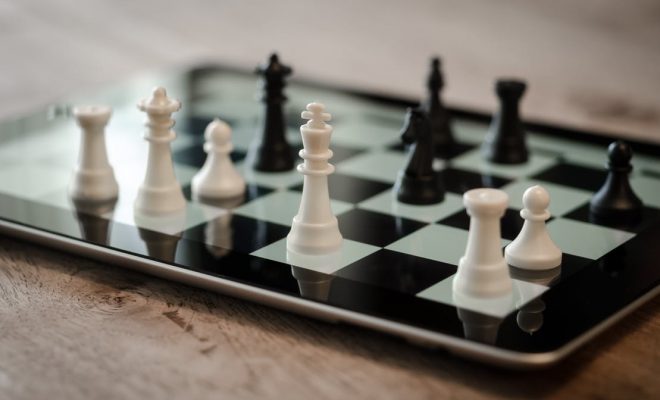 While big tech companies such as Apple and Google are leaving an indelible imprint on classrooms around the world, small tech companies are playing just as critical of a role. Whether it's niche technological offerings or augmentations to devices already within the classroom, small tech companies are propelling classrooms into the digital age in high-speed fashion.
Rather than just perusing what the big tech companies have to offer, it behooves district and school administrators to do their homework on what small tech companies have to offer. In fact, the creativity inherent in keeping these companies afloat may provide the golden ticket for classrooms in need of a powerful digital rethink.
What Can Small Tech Companies Offer That Big Tech Companies Cannot?
While big tech companies have the resources to outspend and outstrip small tech companies in the fight for market share, small tech companies often have a level of versatility and on-the-spot intuitiveness that is cultivated by the philosophies that keep them afloat.
Whether it's providing digital textbooks with groundbreaking multimedia features and capabilities, or creating essential upgrades of tried-and-true classroom devices such as projectors, small tech companies are doing some amazing work in the shadows.
In addition, small tech companies usually have something to prove because of their stature as a small fish in a giant tech pond! This desire to be seen in a marketplace filled with competitors forces them to think on their toes at all times.
This leads to some amazing developments borne from people simply trying to put food on their families' tables. These developments are gold for school and district administrators who put the time and effort in to find them.
In short, small tech companies can be much farther ahead of the curve than bigger tech companies because they have to be and they don't have tons of red tape to rip through to get there.
It's Much Easier To Work Closely With Small Tech Companies
While the customer service experience with big tech companies varies on its own accord, there's simply not much of a personal relationship to be had between educators and these companies.
With small tech companies, it's much more likely that educator concerns and ideas will be heard and taken into account right away. Small tech companies need any and all accounts they can get to survive and thrive.
Because of such need, small tech companies are likely to bend over backwards to ensure that educator needs are being met and exceeded. Therefore, educators have a chance to really have their feedback valued and perhaps initiate changes to devices that could provide huge benefits to their classrooms.
Such interpersonal interaction with small tech companies ensures that teachers and students have a chance to get the very most out of the tech devices and applications being used in their classrooms.
Concluding Thoughts
There's a place for both big tech companies and small tech companies in classrooms, but the possibilities with small tech are much more varied and colorful. Educator awareness of advancements being made by small tech companies will undoubtedly pay huge dividends for their teachers and students.