School-Issued Devices Are Spying on Your Children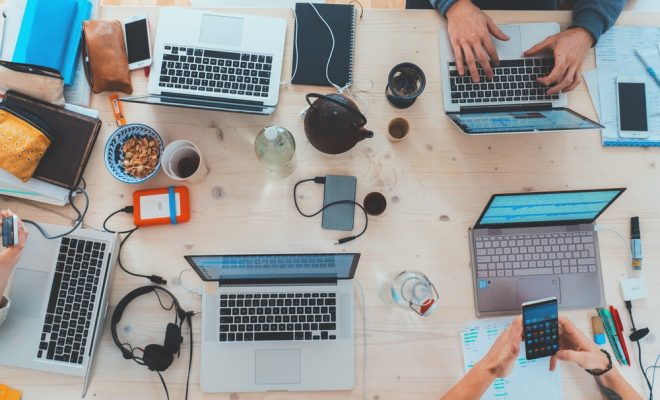 School-issued devices harbor a scary secret.
The Chromebooks, iPADS, or other tech devices your child borrows from school each year are digital spies. They are intimately familiar with your child's private information and browsing habits.
When most people think of digital surveillance, images of cameras come to mind. Digital surveillance is already in place at shopping malls, traffic lights and even classrooms where surveillance cameras monitor behavior.
Surveillance is supposed to improve security and increase safety. School employees watch cameras in trouble spots like stairwells, halls, and common areas. Surveillance systems then store images in the cloud. If administrators need to determine who vandalized school property or engaged in a fight, the documentation is available.
Some surveillance practices, however, violate the privacy of students.
Protecting the privacy of minors
Digital learning occurs in almost every classroom in the country.
Students access instructional software, take quizzes, and participate in simulations that boost learning. Many of these apps have something in common: they require logins, passwords, and personal information, such as an ID number, date of birth, and identification in special programs such as bilingual or special education. School-issued devices store this information, but they also collect something else: your child's browsing history.
Federal laws like the Family Educational Rights and Privacy Act (FERPA) and the Children's Online Privacy Protection Act (COPPA) already exist to protect minors in schools, but they are not enough.
Most edtech companies schools rely on for third-party software and apps fall short of protecting student privacy. Edtech entrepreneurs may be more interested in sales than in protecting the privacy of your child.
Even if they are careful about student privacy, they must stay current with federal and state law regarding privacy. Edtech companies might not be keeping up with regulatory changes.
What you can do to protect your privacy
Only three states (California, Colorado, Connecticut) have enacted legislation to protect the privacy of your child and your family. You have every right to inquire about the data being collected on your child. Ask how the data will be used, and what happens to the information when the school year ends.
Administrators may have the school-issued devices cleared each summer in preparation for the new school year, but that's not enough. Because these devices use third-party apps, find out what the edtech companies do with the information they collect. Do they delete it, store it, or sell it?
The National Association of State Boards of Education recommends that you consider the surveillance issues that come with school-issued devices.
· Transparency – Ask the school for information about the software and school-issued devices in use. Find out what's being collected and how the information is used, stored, and deleted. What protective measures does the school have in place?
· Empowerment – Parents must have the right of refusal when using school-issued devices. If schools cannot guarantee student privacy, parents must be allowed alternatives to technology use in the classroom, including BYOD options.
· Training – Digital literacy is everyone's responsibility. We cannot hope that all app designers are as cautious with private information as we are. Administrators, teachers, parents, students, and the community must make learning about digital intrusion a priority.
Parents can limit school-issued device spying by monitoring how schools use and clear the technology each year. Anything less could violate the privacy of children, making them unwitting targets.