So, Your Kid Wants to Be a YouTuber?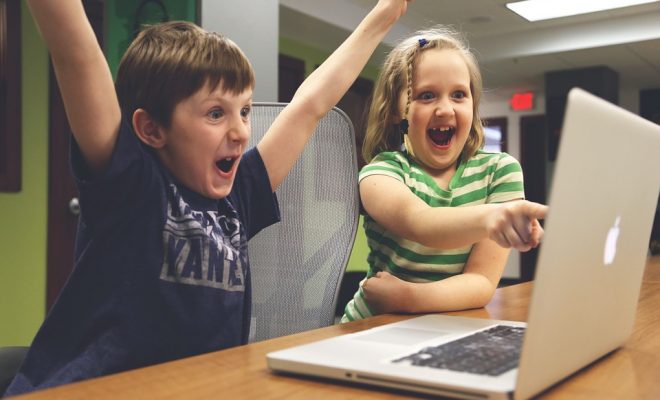 When YouTube was first gaining traction in the early 2000s, it was a place to watch music videos from your favorite bands, or to share clips from your own life. In fact, the very first YouTube video is a 19-second clip of a guy named Jawed Karim at the San Diego zoo. No edits, no music, no script – just a man in front of the elephants.
But that was almost 15 years ago, and YouTube has changed quite a bit since then. Now it's a place for high-quality filming, labor-intensive editing, and professional production. It's no surprise, then, that YouTube is the new reality TV – everyone wants to do it, and everyone can do it.
If your child has expressed interest in becoming a YouTuber, here are some things to think about before you splash out for that new camera.
It Takes Time
If becoming a YouTube star is your child's latest dream, it's important that they realize that it's just like becoming a famous actor, a hit musician, or a star athlete; in other words, it takes a lot of time and practice.
Anyone who has started a YouTube channel can tell you that making content that stands out on today's steady stream of YouTube videos is a time-consuming practice. No longer is filming just enough. Just standing around at the zoo in front of the elephants isn't necessarily good enough to expect millions of views.
In reality, filming is just a small percentage of the time you'll spend making your YouTube videos. Before you can film, you need to set up your equipment and make sure any backdrop you'll be using is right for the video. After filming, you'll need to edit, which can take several hours depending on the length of your video and how much footage you need to go through. Then you've got to upload and market the video to attract viewers. When all is said and done, you're nearly looking at a full-time job's worth of time spent on being a YouTuber.
It Takes Money
If your child somehow has the time and know-how to create their own channel (but let's be honest: you'll probably be helping quite a lot), they also need to realize that it can be a big investment.
While it's true that several YouTubers film on their iPhones instead of a big DSLR (digital single-lens reflex camera, the kind that professional photographers use), if you want to get better view numbers, you'll want high-quality sound, video, and editing. This means cameras, microphones, and software need to be purchased.
Remind your child that they can start small, with the phone they already have, using free editing software. If they start to see some return on their videos, they might be able to invest some money in better equipment.
Content is Key
Even if your child has all the money and time in the world, along with a ton of motivation, they need to remember that content is key. Before they begin, they should have a good idea of what direction they want to take their channel in, and this means doing a ton of research on YouTube channels that are already popular. Their content needs to stand out in oversaturated markets of toy-unboxings and gameplay. Encourage them to think of a unique angle they'd like to approach with their channel.
Follow Your Dreams
While becoming a YouTube star isn't a likely outcome for most kids (or adults), there's no reason they can't try. It's free to set up a channel, and as long as they stay within the realms of following copyright law, there's really no penalty for putting up sub-par content. If it's something they really want to do, there's nothing to lose! And who knows? Maybe their toy dinosaur stop-motion animation channel will be a hit!