Remote Learning Platforms, Apps, and Resources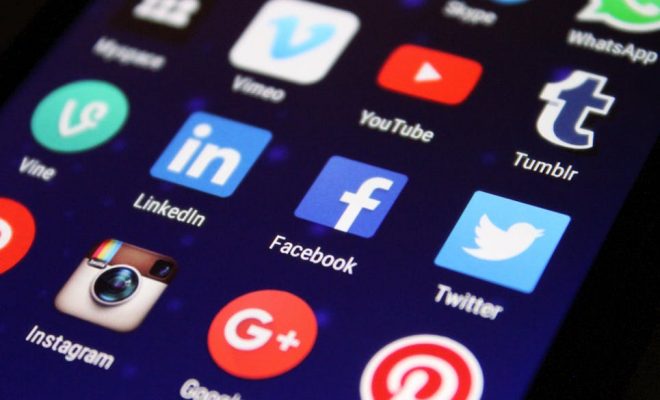 These sites allow you to follow your existing lesson plans by creating your own online learning resources. Some also provide the platforms you need to host virtual interactive multimedia classrooms.
What It is: An educational video company with a streaming platform for teachers. Boclips have been created as a safe, easy way for teachers to use video with their students. It comes with the largest library of short-form educational videos, as well as ready-made lesson planning resources, without the dangers of open video platforms.
What They're Offering: In response to the COVID-19 crisis, Boclips has put together a toolkit of remote learning resources for teachers whose schools have closed. This includes videos from their library, strategy sheets, video integration ideas, resources on differentiated instruction, and training videos. Teachers can access these resources by filling in this form.
What It Is: Book Creator is a digital platform for students to write their own books. They can personalize their books using fonts, personal photos, and pen tools to draw their pictures, icons and emojis, and formats. It also has a recorder to record their voices for added sound effects. They can also choose from the templates available to suit their preferences. Another great feature is that students can collaborate to make one book where they can all access the working file simultaneously and in real time.
What They're Offering: Teachers always receive one free library with 40 shareable books when they sign up. Schools impacted by COVID-19/coronavirus can also receive free access to collaborative tools. Learn more here- Book Creator
What It Is: Boolean Girl is a non-profit organization devoted to teaching children about coding, invention, building, and animation. Boolean Girl also advocates for narrowing the gender gap and empowering girls to make a difference and create possibilities. Starting with STEM camps and virtual classes so they can expose girls from ages 8 to 18 to the world of computer programming, science, and engineering.
What They're Offering: Live instructors lead Boolean Girl online classes using their effective method of instruction and hands-on experiences.
What It Is: Capti Voice is an online text-to-speech platform. They provide reading support, remote assessment, and accommodation, for students with disabilities. One of its best features is that it allows the user to customize the Capti Voice's voice, and font style, making it more engaging for self-study. The tool is available as an extension in any browser.
What They're Offering: Capti Voice offers a free, basic-level single-user account subscription with optional in-app purchases. More details are available here- Capti Voice.
What It Is: Life Skills Academy by Conover is an online video library designed to be used outside the classroom so parents or guardians can help learners with disabilities learn how to function independently at home, at work, or in the community. Based on the concept of video modeling, users watch someone do the desired behavior and then do it themselves.
What They're Offering: Aside from the videos, the Conover Life Skills shows various resources teachers can use to support their lessons like teaching strategies, coursebooks, tracking sheets for group teaching, and other useful content updated regularly. Conover Life Skills is available in subscription packages, and it offers a free trial of 140 videos and other needed resources.
What It Is: This platform helps teachers create and share online lessons using their tools designed for ease of use. The ability to offer differentiated paths within the same lesson is a nice feature. Teachers can also monitor their students' pacing and can sync their presentations with their students for class discussion and participation.
What They're Offering: Deck Toys is free to use. For safety and easy access, students and teachers are required to use their Google or Microsoft accounts. Learn more here- Deck Toys.
What It Is: Edmodo is a learning management system designed to communicate with students, share documents and assignments, and provide collaborative space in an easy-to-use platform. Edmodo is available to access as an app for parents and students, which are downloadable on any device. EdModo also offers good resources for helping you understand how to make distance learning work for your students.
What They're Offering: EdModo is always free for teachers, parents, and students. Sign up here- Edmodo
What It Is: EduGuide saves schools time and money by efficiently multiplying their student support system, and building self-motivation that keeps students learning, even when they are remote. EduGuide provides a simple way for every student to both is mentored by a caring adult and learn to mentor their peers on key social-emotional SEL habits that boost student success.
What They're Offering:EduGuide is available as a paid subscription for a student plus the school fee good for one academic year. That covers the platform, professional development, technical support, coaching, and the curriculum.
What It Is: Edulastic is an online K-12 assessment tool that helps teachers to make their own assessments and assignments or choose from over 35,000 pre-made assessments. Through Edulastic, teachers can track their students right away following state standards.
What They're Offering: Edulasticoffers basic subscriptions for free to students and teachers.
What It Is: Eduplanet is a collaborative curriculum management platform designed to help teachers create blueprints that align well with the grade level, subjects, and standards. It is equipped with planning, collaboration tools, resources for professional development paths, and macro design features to make a seamless, effective curriculum. Teachers can access a collection of learning paths from some of the most well-known thought leaders in education covering topics such as Understanding by Design, Habits of Mind, Social Emotional Learning, Cultural and Linguistic Diversity, Personalized Learning, and Growth Mindset.
What They're Offering: Paid subscriptions for Design, Pro and Learn are available with pricing that is scaled according to the size of the institution.
What It Is: Explain Everything Whiteboard is a great tool to use to level up the chalk-to-board-talk lecture type of teaching, make reports, and practice drawing, documenting, and telling stories. There are also ready-made templates to make the whiteboard more visually appealing and make tailor-fit presentations depending on the teacher's objectives.
What They're Offering: Explain Everything Whiteboard offers a subscription where teachers can have access to open educational resources that they can use for their teaching. And as a promotion, schools can have free extended access. For more details, contact them here.
What It Is: Fuel Education or Stride Learning Solutions provides innovative digital curricula, technology, instruction, and support suited for remote learning. Their programs cover K-12 and career readiness which is very useful for students as they acquire essential skills. It also has a tool for reporting data of individual and class student performance, automated analysis according to state standards, and groups of students for intervention.
What They're Offering: Many of their premium templates and resources are now available for free, for everyone. Learn more about their offerings here.
What It Is: Genially is an open educational resource for creative presentations and digital visual aids. It offers interactive visual communication tools to create presentations, interactive images, infographics, and more.
What They're Offering: Genially is free for all with also great subscription packages to avail of its downloadable feature.
What It Is: Kapwing is an online media editor that comes with cloud storage called the Workspace. Teachers can create video lessons to send to students for remote learning.
What It IsZiplet, formerly known as Loop, is a web and mobile app that provides a platform for private student-to-teacher feedback. Teachers can collect feedback from students on how students are doing to offer support.
What They're Offering: Zip let is free for teachers to use. Learn more here.
What It Is: A G Suite and Office 365 data security and student safety platform that gives K-12 IT full visibility and control of the data being stored. The platform monitors G Suite, Office 365, and email apps 24/7/365 for cybersecurity threats and student safety risks, to help keep sensitive data secure and students safe.
What They're Offering: K-12 school districts can try out the platform for a free trial of 30 days to see how IT teams, managers, and districts help protect students and staff online. Click here to learn.-ManagedMethods
What It Is: Merit offers various educational solution software to help students in different grade levels and adult-level students. They have the most reliable and effectively online, interactive English-language tutorials, including reading, literacy, grammar, and writing skills
What They're Offering: The Merit site has program manuals, demos, pricing details, and implementation guides about their essential resources and features. Schools can apply for a grant to help cover subscription costs here- Mobile Guardian.
What It Is: A platform that allows teachers to record and run asynchronous classes with virtual "attendance" and video Q&A for students. Numerade also features the World's largest library of STEM video lessons with over 200,000 step-by-step solutions to popular textbook problems.
What They're Offering: Numerade's asynchronous "Office Hours" platform and its collection of 200,000 video lessons are available to students and teachers for free.
What It Is: It's hard to hold class discussions with no class, right? That's where this site comes in. It provokes and encourages thoughtful conversations among students online. Parlay makes class discussions more engaging and inclusive for students either through written round table or verbal round table discussion on an online platform
What They're Offering: Parlay offers a free subscription to teachers and enjoys 12 Roundtables and access to the resources. There are other paid subscriptions for an unlimited number of Roundtables and support. Learn more here- Parlay
What It Is: Pronto is another alternative video conferencing and chat platform for teachers to conduct their virtual classes in. Pronto has simple-to-use buttons for screen sharing, chat, translations, and other tools needed to host meetings easier and more engaging. Pronto can also store recorded meetings right away for use.
What They're Offering Pronto can be linked to various online tools like Canvass and Blackboard for enhanced student participation and easy access. It is also offered for free to educators. Click here to see–Pronto
What It Is: SafeToNet makes the digital world safer for children to explore and enjoy. Its award-winning AI-powered software safeguards children and their mental well-being when using their mobile devices, without sacrificing their privacy. The app provides an intelligent safeguarding keyboard and wellbeing tools that respond in real-time to help children make better decisions online, identify when they are under threat or distress, and prevent messages from being sent that could harm them and others.
What They're Offering: SafeToNet is available for download to any mobile and tablet device for monthly and annual subscriptions. It will soon be available on PCs and consoles.
What It Is: Seneca provides a student-friendly platform for learning. Teachers can create effective classwork using the site's-12 Math, ELA, Science, and Social Studies resources. All content is designed to engage and challenge students at their level.
What They're Offering: Seneca is free for teachers, students, and parents. Click here to find out more.
What It Is: Keep your music students practicing at home with this online music classroom. You can track student progress, and they'll get instant feedback from the online tools.
What They're Offering: There are free resources for teachers like lesson plans, blogs, podcasts, Educator Toolkit, and a list of courses on SmartMusic. Price subscription is viewable on their website.
What It Is: SmartLab provides the solution for schools to set up their STEM lab from the ground up. They have the necessary tools to help establish the physical environment, online platform, curriculum, and professional development training program.
What They're Offering: SmartLab has tips on how to fund the school's STEM program on its website. They are also available to reach out to those who are interested in avail of their services.
What It Is: Start. me is a homepage for students made by teachers for easy access to educational resources they are going to use for their lesson or to see what activities will be done for the day, and so on. It is a single-page view with various shortcuts or widgets linked to each learning resource like videos, images, activity pages, and posts showing their schedule, reminders, etc. The interface of the Start. my app is simple yet attractive, not overwhelming for students.
What They're Offering: Teachers may download this as an extension to Chrome upon signing up for free. Start.me also offers a PRO version that allows users to make more Start.me pages.
What It Is: StudyBee is a grading and student feedback system that extends Google Classroom functionality, with the ability to link assignments to custom or standardized educational objectives from the US.
What They're Offering: The Early Warning System or EWS of StudyBee is very useful for teachers because it automatically notifies them when a student is at risk of achieving course goals. This is helpful for teachers to work on the support the students need on a timely basis. To learn more, visit their website in English. — StudyBee
What It Is: Rather than fighting smartphones, Wooclap turns them into an exceptional learning tool. Wooclap is a free tool to help maintain interactivity and effective pedagogy. Their goal is to capture the attention of students to improve their learning whether they're in the classroom or at home taking an online course.
What They're Offering: Wooclap is a great tool to enhance presentations and increase student participation. Wooclap is free for educators. Click here to get started.-Wooclap