K-12 Online Learning Resources and Apps for Students and Teachers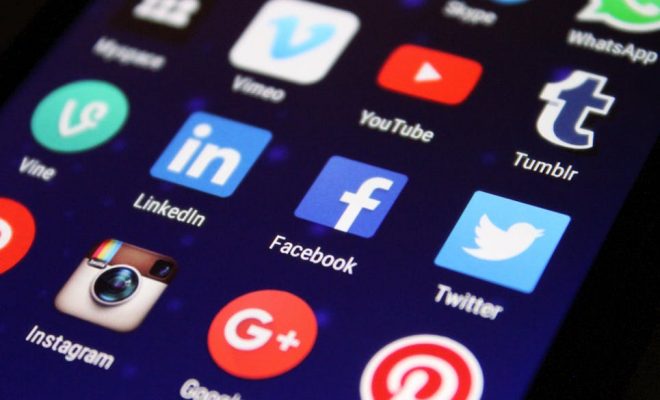 For every grade level, these websites contain ready-to-use lesson ideas and activities on a wide range of subjects.
What It Is: You only need a device and an internet connection to search, set, and transmit activities to your kids from anywhere using their selection of software.
What They're Offering: They provide enhanced help to get schools running along with free trials of their remote learning software. Free live webinars every week.
What It Is: Thousands of interesting videos and text simulations in Social Studies, ELA, and the Sciences are available through Actively Learn, which integrates seamlessly with Google Classroom. These resources are combined with thoughtful instruction to push students intellectually and encourage critical thinking and deep learning.
What They're Offering: For instructors, Actively Learn is always free.
What It Is: The ANATOMY IN CLAY® Learning System has been using the power of hands-on learning for over 30 years to deliver the most efficient, insightful, and pertinent anatomy instruction.
What They're Offering: Access to free books and resources.
Aperture Education Back to School Guide
What it is: To assist teachers in fostering kids' social-emotional learning, Aperture Education has produced a free back-to-school guide.
What they're offering: In order to enhance SEL in the classroom, at home, and during remote learning, the free 2020 Back to School Guide includes more than 40 pages of downloadable tools and articles written by experts and SEL specialists.
Arizona Science Center's Online Learning Platform
What It Is: More than 175 new online learning tools are now available from the Arizona Science Center, including lesson plans for every week, movies, and activities. articles and Sari on Science evaluate what is taking place in the environment as it changes.
What They're Offering: Through demonstrations, instructional advice, and best practices for online learning, their Blue Crew and educators from the Learning Team provide scientific knowledge and inspiration on Facebook Live. Additionally, they offer Google Hangouts-based professional development for teachers every day.
What It Is: A committed group of teachers who are aware that young pupils who are exposed to the arts develop into more creative, inspired citizens of the world. Future innovation will be shaped by the next generation's inventiveness, which starts with arts education in K–12 classrooms.
What They're Offering: Teachers get free access to hundreds of world-famous instructors, like tWitch from The Ellen Show, Tiler Peck from the New York City Ballet, Broadway stars like Warren Carlyle, and more, who provide on-demand dance and theater lessons and materials! Additionally, as part of online programs, Artful offers free lessons that may be transmitted to students.
What It Is: The financial education program Banzai teaches pupils the worth of money. In three interactive courses, real-life examples are given (3rd grade- 12th grade). Tests, games, exercises, embedded calculators, an interactive library, and more are all included in the software.
What They're Offering: All state curriculum requirements are met by Banzai, which is also totally free to use.
What It Is: Investigate computer science and robotics at home! either virtually or by a robot.
What They're Offering: Each week, they create new courses and tools for professional growth that emphasize remote and hybrid learning.
What It Is: For kids with reading disabilities including dyslexia, blindness, and cerebral palsy, Bookshare is a FREE, federally sponsored library with more than 800,000 accessible ebooks. Bestsellers, instructional resources, young adults, and children's books are all included in the collection. The ability to read in modes including audio, audio with braille, highlighted text, and big print is available to students on almost every device.
What They're Offering: For schools and their qualifying students who have reading obstacles, Bookshare is always free.
What It Is: All American schools may now access the Britannica LaunchPacks Social Studies and Science for free. LaunchPacks offer individual study, remote assessments, and virtual learning for all subjects covered in K–12 science and social studies curriculum.
What They're Offering: Every school may access free virtual learning tools and emergency help.
What It Is: A digital portfolio that enables teachers and students to transform information and concepts into useful, shared work. Education professionals may utilize bulb to develop dynamic curricula, assess proficiency, and track student progress.
What It Is: A PreK–12 educational firm that offers an additional, highly distinctive digital literacy program with proven effectiveness.
What It Is: Students who use CCC! Streaming Media are better able to comprehend difficult topics and perceive printed content. Teacher's Guides, Student Activities, and Knowledge Checks are included as supplements to the curriculum, which has been reviewed by educators and is in line with state and Common Core requirements (quizzes).
What It Is: Century was created as an intervention tool to find and close educational gaps for students. Similar to how a real instructor in the classroom would, it employs artificial intelligence to customize the learning experience for the individual student.
What It Is: The Challenger Center has created a collection of classes and activities called STEM at Home that may be altered and finished at home. There is at least one at-home lesson in each area of STEM at Home. These tasks call for typical home goods or materials that may be easily purchased online.
What They're Offering: Their free STEM at Home courses feature flipped classroom videos, teachings from Teacher in Space Christa McAuliffe that were captured when she was teaching on the International Space Station, and practical exercises.
What It Is: Offers teachers with professional development training and a K–12 social-emotional learning and character development curriculum to aid in integrating this work into the culture of their schools.
What They're Offering: A virtual toolbox, a virtual Whole Child Summit, digital student assemblies, and a 30 Days of Kindness Journal are some of the free online materials that may be utilized for remote education.
What It Is: Almost every subject is covered in this collection of online learning materials. Lessons include reading, exercises, movies, and other content to keep students interested. They also provide free textbooks online.
What They're Offering: All users of CK-12 are always free to use. Check it out here for teachers.
What It Is: ClassHook provides high-quality video clips on every imaginable subject. You can locate what you need for the current topic more easily with the help of pre-curated playlists.
What It Is: This website offers literary and nonfiction reading passages for students in grades 3 through 12. Teachers may assign reading, follow up with students, and keep an eye on their progress.
What They're Offering: Teachers may always sign up for a free CommonLit account to utilize with their students. Register at CommonLit.
What It Is: A comprehensive collection of free K–12 teaching materials about fair use and copyright. Lesson plans, presentations, movies, and infographics are examples of resources.
What They're Offering: Free classes, videos, and assistance from teachers.
What It Is: The K-9+ division of Crabtree Publishing Company is committed to creating educational materials and books of the highest caliber. Their website offers free online materials that are part of a Crabtree membership along with access to a variety of their publications.
What It Is: The Critical Thinking Co. creates activity books, educational textbooks, Apps, and e-books for learners in grades PreK–12 that are recognized for their excellence in problem-solving. Helping children build fundamental reasoning and critical thinking abilities as they study the key courses is an innovative method (math, reading, writing, humanities, and science).
What It Is: To support art educators, Davis develops top-notch art curricula, captivating studio activities, and useful advocacy and teaching materials. For students in grades K–12, the digital platform is stocked with a vast selection of art classes, studio activities, and useful tools. Davis Digital courses and materials are ideal for teacher-led, at-home study, or independent research.
What They're Offering: For art instructors in North America, Davis is giving FREE Open Access to the Davis Digital Platform. All eBooks as well as the collection of 25,000 works of great art are available to teachers. Additionally, Davis is providing generic student accounts so that people who need them can access the material from any laptop or tablet.
What It Is: The DfE-recommended database of EdTech Impact, a global search engine for discovering the greatest educational technology available, makes all free materials readily available to both parents and teachers.
What They're Offering: The database of educational materials maintained by EdTech Impact is updated every day, and a wide range of filters and choices, including connections to data privacy regulations, the "period of free access," "topic," and "category," have been added.
What It Is: EP Classroom offers a variety of adaptable online learning opportunities.
What They're Offering: Based on the needed topic matter, Education Perfect offers a 14-day free trial and variable price.
What It Is: Online instructional resources, coding, engineering design, virtual field excursions, and more are available.
What They're Offering: Accessible for free at home.
What It Is: Epic is the top children's digital learning playground because it is built for limitless exploration and unparalleled safety. More than 20 million children are reached by Epic's tens of thousands of top-notch books, CDs, and videos from the greatest publishers in the world. There are no adverts, in-app purchases, or objectionable material.
What They're Offering: For instructors, Epic is always free, and for parents, it offers a 30-day free trial.
What It Is: use a CesiumJS-built interactive virtual globe to teach facts about the earth.
What They're Offering: Free to watch.
What It Is: Students must step-by-step demonstrate their work on arithmetic problems on this straightforward website. When it comes time to grade, you may review their work to see exactly where mistakes were made and make prompt corrections.
What They're Offering: This website is always free for instructors and students, as the title indicates. Look at it here.
What It Is: Parents and teachers may use the emotional and social learning tools provided by Free Spirit Publishing to promote children's well-being and mental health.
What They're Offering: Always free activities, printable worksheets, PLC/Book Study Guides, and leader's guides from a few titles are also available, as well as access to on-demand webinars for professional development and more than 1,000 blog posts from Free Spirit Publishing with advice and tools for parents, teachers, and counselors.
What It Is: Create online tests and learning activities that make learning a game. Utilize their large question bank and, if necessary, post your own.
What They're Offering: All users of Gamilab are always free to use. Register at Gamilab here.
What It Is: Millions of people all around the world have benefited from this program in learning the fundamental skills required to function in the 21st century. reading, math, email, Microsoft Office, and more. Free resources include more than 200 themes, 7,000 courses, 1,000 videos, and 50 interactives and games.
What They're Offering: Resources that are free for parents, teachers, and students.
George Washington's Mount Vernon
What It Is: Digital materials from George Washington's Mount Vernon can be used in brand-new online learning environments.
What They're Offering: Games, videos, quizzes, tasks, and courses that may be finished individually or in groups, as well as primary and secondary sources.
What It Is: A math practice application to help with concept retention and mastery.
What They're Offering: Up until July 2021, schools may use it for free and without restriction.
What It Is: A provider of online instructional streaming video. courses available for consumption on a TV, laptop, phone, etc.
What They're Offering: During COVID-19, they are providing free material, including lessons in math, history, languages, and other subjects.
What It Is: Original, completely customizable musicals that support strong character development both on and offstage by integrating the arts and social-emotional learning in addition to improving reading and communication abilities.
What It Is: A website that offers K–8 children engaging lessons, activities, and games that are all standards-aligned. r.
What It Is: View a selection of interesting lesson plans for kids in every grade level. Students learn about water in their community through subjects including science, math, and music.
What They're Offering: No cost sources.
What It Is: For primary and middle schools, there is online health and safety instruction.
What They're Offering: Programs that promote teachers' online learning are available for free.
Healthy Relationships Curriculum
What It Is: A highly customizable curriculum that provides school kids with varied special needs with hard life skills. On its whole, the program contains 39 classes, 65 videos and role plays on themes like cleanliness, social skills, relationship building, and health that may be used both online and in person.
What It Is: Open educational resources (OER) for middle and high school Maths have been created by Illustrative Mathematics and are freely accessible to everyone.
What They're Offering: Illustrative Mathematics has created a package of learning tools for students to use at home, including math assignments for grades 6–8, 9–12, and K–12.
What It Is: To assist schools and districts in making the transition to an inquiry-based approach, inquirED, which promotes inquiry for all learners, provides professional development with a learner cantered curriculum.
What They're Offering: Together When Apart is an inquiry-based online learning program developed by inquirED.
What It Is: A vast online collection of educational tools and games that offer K–12 pupils learning methods and opportunities for enrichment. Resources include all fundamental subjects, including math, science, social studies, and history.
What They're Offering: Parents, instructors, and students in grades K–12 are all completely free. Visit the website and select Sign Up from the menu at the top of the page to access the free version of InSync. Next, select the parent or learner role and type FREE into the Sign Up Code box to get started.
What It Is: For more than 25 years, ING has complemented social studies and global history curriculum standards with information on Muslims, as well as research on individuals from different cultural and religious backgrounds.
What They're Offering: Their free back-to-school toolbox offers parents, teachers, and administrators useful materials, such as lesson plans, recorded webinars, guest speakers, and webinars, for establishing inclusive communities and safe classroom environments.
What It Is: Watch a video on a subject, then use the teacher's guide to facilitate a conversation, participate in a quiz, or utilize the other available online learning materials.
What They're Offering: Izzit offers free online courses. Here, teachers can create a free account.
What It Is: A PDF and document annotation program for schools is called Kami. To connect with your pupils, think of it as a digital pen and paper.
What They're Offering: Schools can use Kami for no charge. You may reach them here.
Kuder Galaxy and Kuder Navigator
What It Is: Award-winning online career planning programs for kids in Pre-K through 12th grade are Galaxy and Navigator.
What They're Offering: They provide free system access for kids, free downloads of activity sheets and lesson plans, and free and cheap professional development courses for parents, school counselors, and teachers at https://www.kuder.com/success-at-home/.
Lead4Change
What It Is: Lead4Change, which is based on David Novak's best-selling book Taking People With You, the co-founder of Yum! Brands and former chairman and CEOs encourage students to take action, give back, and accomplish great things.
What They're Offering: Videos, lessons, and materials are all available for free access.
What It Is: Access to the greatest collection of "human-read" audiobooks, including STEM textbooks and literature that is in line with curricula. For remote learning from any device, multi-sensory reading accommodations are appropriate.
What They're Offering: Sign up for free access to The Studying Ally Audiobook Solution to keep children with reading difficulties interested in reading and learning.
What It Is: The ISTE/EdSurge team has brought together a variety of educational organizations under the banner of Learning Keeps Going to select, develop, and distribute high-quality resources, tools, and support for parents and teachers. For your convenience, they've compiled over 600 free, carefully selected materials and tools in one location that can be simply searched by languages, grade level, accessibility, and areas of interest.
What They're Offering: Free tools and resources for educators and administrators.
What It Is: Two eBook collections (Grades PreK to 5 and Grades 6 to12) have been set up at the Lerner Bookshelf to enable unrestricted simultaneous access by all students in a school. They also provide information about writers who are available for virtual visits, reading book lists, movies, instructional downloads, and more.
What It Is: To fill vocabulary gaps and get students ready for the academic terms they will encounter while studying, Lexile WordLists were developed based on the best math, science, ELA, and social studies textbook programs for grades 1–12.
What They're Offering: Learners may use this free online resource on the Lexile and Quantile Hub to lay a solid vocabulary foundation.
What It Is: With the use of tests, comprehension questions, and podcasts, Listenwise instructs students on how to listen more effectively.
What It Is: A highly comprehensive website for free content and information called Distance Learning Essentials.
What They're Offering: 17,000 free eBooks are available to aid distance learning in schools.
What It Is: The web-based mobile app development tool from MAD-learn is a comprehensive collection of modules that let students get a hands-on understanding of the software development lifecycle.
What It Is: Through adaptive games, Mathchops assists children in developing fundamental abilities for standardized assessments. Teachers may make and assign quizzes, check detailed statistics for each of their students, and view specific questions. Based on their prior responses, games are automatically produced for the pupils. Every question has an explanation and is automatically evaluated.
What They're Offering: No cost sources!
What It Is: Free online platform for educational resources that links teachers and students through real-world and virtual play.
What They're Offering: You may utilize more than 150 free toolkits in your classroom.
What It Is: The only online LMS for teaching music to students of all ages is this one. Even though band practice is now not an option, students can still concentrate on notation, theory, sight-reading, and other subjects.
What It Is: There are resources for social and emotional well-being as well as differentiated, high-interest lessons, weekly current events to expose your child to the outside world, skill-based learning games for enjoyment, independent practice, symbol communication tools to encourage self-expression, and more.
What They're Offering: They have now offered the invitation to any parent, teacher, or specialist. Current users have free access to their solutions.
What It Is: The NASA STEM Engagement website has a variety of STEM-related materials, games, lesson plans, activities, and more! To learn more about how space flight affects your daily life, visit NASA Home and City.
What They're Offering: Discover the Hubble Telescope while taking in astronauts' narratives. Free of charge!
What It Is: A selection of NO COST, simple-to-use digital tools to support continuing education. All of the primary academic areas are covered via lesson plans and webinars on Nasco Educate.com. Lesson plans from the STEM Fuse IT Exploration program are available through STEM Fuse.
What They're Offering: The materials are all free.
What It Is: Curated collections of activities that may be used with students in grades K–12 by teachers, parents, and other caregivers. There is material divided into subjects and grades for everyone.
What They're Offering: You may ask questions, exchange materials, and interact by joining their educator community. The resources are free.
Next Generation Scientific Storylines
What It Is: Materials for science instruction in primary, middle, and high schools that provide "storylines," or a collection of courses, that show students how to link together a disciplinary core idea and cross-cutting topics by answering their questions.
What They're Offering: Materials for middle schoolers are available online from NextGenStorylines and can be altered by teachers and students.
What It Is: An extensive library of free materials suitable for students in grades 2 through 9 that serve as examples of creative and critical thinking will help readers improve their problem-solving abilities while they look for patterns and connections in the world around them.
What They're Offering: The Learning Center offers free tools, games, and instructor resources.
What It Is: Several uncharged math issues with "open middle" answers.
What They're Offering: K–12 free worksheets are available.
What It Is: Interactive online music materials are provided through a platform for K–12 music education.
What They're Offering: The free 30-day trial is offered to music educators and schools around the country with an emphasis on music enjoyment and learning. Registered users get access to films and worksheets that provide historical and educational perspectives on the creation and performance of music.
What It Is: To help teachers implement PBL remotely, PBLWorks, the top provider of high-quality project-based learning (PBL) professional development, has developed a resource website.
What They're Offering: Resources to meet the most common demands from instructors, such as projects that can be adapted for distance learning across grade levels, technological options for connection and collaboration, and suggestions for how families may help their PBL kids.
▪ What It Is: This site uses curated PBS videos along with lesson plans, interactive materials, and more to cover a variety of subjects in an engaging fashion. Through its Lesson Builder, teachers can conveniently make a lesson presentation using its built-in slides and tools. Once it is finished, teachers can save the work and assign it through Google Classroom.
▪ What They're Offering: PBS Learning Media is offered for free to teachers. Sign up here- PBS Learning Media
▪ What It Is: PCS Edventures is a site for students whose passion lies in the strands of Science, Technology, Engineering, Arts, and Math from grades K-12. It provides teachers and families with educational resources that can be used in any learning environment. The STEAM-based curriculum programs promote 21st Century skills guaranteed to deepen student learning through hands-on experiences.
▪ What They're Offering: PCS Edventures also offers 3D Coding and Design Free Trial program where students can explore the world of video game development. It also offers a STEAM curriculum and activity samples that can be downloaded and printed for free. Schools can also find available teacher training programs that they can give for teachers to efficiently execute the STEAM program in their classes.
▪ What It Is: Penguin Educator is a place to go to see a wide array of children's books published by Penguin Random House. From this website, parents and teachers can purchase storybooks that are worth reading and keeping in school libraries, classroom reading corners, and personal reading nooks. These resources are helpful for librarians, teachers, and readers!
▪ What They're Offering: The featured books have Educator's Guide for teachers to help them plan out lessons, pre-reading, reinforcement activities and extended learning suggestions, and downloadable activities to make the book or the story more meaningful to the students.
▪ What It Is: It was observed that since schools transitioned to remote learning, students quickly became lonely outside the classroom. To address this, PenPal Schools provides an online platform where students from over 150 countries can make friends from diverse cultures, work collaboratively on projects, write to a broader and more authentic audience, and develop empathy and respect.
▪ What They're Offering: PenPal Schools is free and safe for use, especially for student use. Learn how to sign up here- PenPal Schools
▪ What It Is: Perfection Learning is a digital learning platform offering access to its entire catalog of digital resources, including AMSCO Advanced Placement, Language Arts, Reading, Math, Science, Social Studies, and World Languages.
What They're Offering: Perfect Learning offers a link to practical tips and mini-lessons that help teachers enhance their lessons. They also give videos, conferences, and webinars tackling different fields related to teaching and learning.
What It Is: Quill offers a set of diagnostic assessments and independent practice activities that focus on grammar, sentence construction, and other writing and literacy skills.
What It Offers: Quill has a diagnostic tool designed for data and student feedback to provide help to students if needed. Quill also contains teacher training webinars.
▪ What It Is: An online guided reading tool that "listens" while a student reads a selection aloud, detects when they falter, and provides immediate intervention in the form of correct pronunciation.
What They're Offering: Reading Assistant Plus is included in the Fast ForWord Program subscription package offered to schools by Carnegie Learning.
▪ What It Is: ReadTheory offers a vast library of reading comprehension content that fosters improvement by automatically meeting learners at their own, individual ability levels. Find passages and prompts for students to answer.
▪ What They're Offering: ReadTheory is free for students, teachers, schools, and even parents. Sign up here to learn more.
▪ What It Is: ReadWorks offers access to thousands of quality non-fiction K-12 reading articles and reading comprehension questions which can be used by teachers as assigned work for their students.
▪ What They're Offering: ReadWorks has free content, curriculum, and tools to power teaching and learning from Kindergarten to 12th Grade. Sign up here for free.
▪ What It Is: The Red Nose Day website links to free learning and teaching resources that target empathy building and social-emotional learning integrated into civics and English language arts. FriendSkills Program and Everyday Heroes Program are bundles of activities about ways to build friendships both in person and virtual, develop emotional awareness and active listening, and celebrate acts of kindness. It also contains educational videos to instill awareness in children about poverty and how Red Nose Day outreach programs help combat this problem.
▪ What They're Offering: Resources are always free.
▪ What It Is: This website features activities designed to develop movement skills in kids of all ages and abilities whether during in-person learning or remotely. They believe in the power of physical activity to keep families physically and mentally strong whether in school or at home.
▪ What They're Offering: Play Builder is used by teachers to create a lesson plan and select the kind of workout videos needed for the lesson. These videos cover physical exercises, mindful movement, and dance activities. The featured activities are led by New York Road Runners staff and Olympic and Paralympic athletes.
▪ What It Is: Rozzy Learning is a teacher's go-to website for a library of engaging STEM and social studies lesson plans designed for K to 8th grade. Rozzy has videos that can be used for the viewing of the students to introduce the concepts and a springboard
What They're Offering: Motivate students to explore and create and spark curiosity even more. Rozzy Learning is available for subscription and a free trial to know more about it.
What It Is: Sadlier School website offers online printable resources for K-12 ELA, vocabulary, grammar, writing, and K-8 Math. Their workbooks are trusted by teachers and are suitable to enrich the learned skills of the students.
What They're Offering: Sadlier School offers lesson plans, worksheets, games, and resources for professional development, which are available for free download for teachers, parents, and students. Learn more here- Sadlier School.
What It Is: School Specialty Webinars offer worthwhile talks on various education-related topics developed by resident subject matter experts to help teachers explore more activity ideas to support skill development in Art, Physical Education, STEM, Language Development, Math, and more.
What They're Offering: There are also educational webinars to help families engage students and how provide support while they're at home.
What It Is: With the Science Buddies website, teachers can choose from over 1500 science projects and STEM-based lesson plans suited for K-12. It is open to everyone, so students and parents can access the website without signing up for an account.
What They're Offering: In addition to all of their usual free offerings, Science Buddies gives suggested projects and fun, hands-on experiments that use easy-to-find and functional materials around the house. Each project also contains a supplementary article that describes the kind of scientist who usually works similarly to the given task.
What It Is: Seterra offers fun-filled ways to increase the students' knowledge of countries through interactive quizzes. Seterra also provides a good platform for teachers to customize their examinations based on their lesson plans.
What They're Offering: Seterra also offers useful printables that can be used and blogs to read for other worthwhile facts and the latest news about the world.In addition, a 6-month free bonus feature is offered to schools affected by COVID-19.
Seterra is accessible to all for free. It is also available in phone and tablet versions.
What It Is: Teachers can integrate their PowerPoint, Zoom video webinars, and Slido quizzes into one streamlined package. Students can interact with the presentation using their gadgets through polls, question and answer, and quick quizzes to check their understanding. All it takes is a scan of the QR code.
What They're Offering: Slido for Education website also offers free to-watch webinars for teachers about great ways to run hybrid classes, making powerful and engaging presentations, and other topics for professional development.
What It Is: Now called the Lumio, SMART offers a digital learning tool where teachers can integrate their digital instructional materials into one for students to access and interact remotely anytime. The software is easy to use by teachers to make their presentations visually stimulating, monitor student engagement, and provide real-time feedback on student performance.
What They're Offering: Lumio presents user-friendly functions and tools to create an excellent presentation in no time. Teachers can put their existing Powerpoint presentations, pictures, pdf reading file, and videos in Lumio. Or they can also work on their lesson presentation from scratch directly in Lumio.
For further details, look at their website and try it out for free.
What It Is: The Smithsonian Learning Lab contains millions of Smithsonian digital resources for educators to use. It provides an interactive platform with easy-to-use tools for uploading, downloading, and curating the needed to share with students and colleagues.
What They're Offering: Teachers can use free resources of audio, videos, and images to design personalized lessons and activities that they see suited for their learners. Teachers can also assign work through student rosters where students can navigate the resources and work on their tasks safely without compromising their privacy.
Space Foundation Discovery Center
What It Is: The Space Foundation Discovery Center is a space museum in Colorado Springs that combines the worlds of STEM and space to educate Guests in-person and online. Space Foundation Discovery Center website presents plenty of avenues for teachers and students to choose from to support the development of STEM skills in the classrooms and the students' fascination with space.
What They're Offering: Space Foundation Discovery Center offers free multimedia resources and space-themed lesson plans to introduce space and other science concepts by well-loved characters from Snoopy and the Peanuts Gang, making it relatable to children, parents, and grown-ups for fun and engagement.
What It Is: While finding the needed experts in the local community can be challenging, stemConnect provides the teachers a classroom resource for students to virtually meet STEM experts from Florida High Tech Corridor.
What They're Offering: stemConnect has a free library of videos about STEM-related topics and career backgrounds presented by real-life STEM experts.
STEM Minds Virtual STEM Camps!
What It Is: STEM Minds is a website for STEM enthusiasts who want to enroll in courses like coding, game design, robotics, computer science and hardware, entrepreneurship, advanced STEM, environment and climate, and financial literacy. Enrollees of such courses are given worthwhile learning opportunities to innovate and soon create change in the world.
What They're Offering: Join their expert staff in learning about great topics like 3D design, video game design, coding, and more, all from home. Their team delivers lessons virtually and offers real-time service to help students work through exciting activities and projects with targeted guidance and assistance.
What It Is: Studycat enables safe and convenient home learning of foreign languages, literacy, and critical thinking via an online app. Parents and teachers can enroll their children and have them learn foreign languages in a holistic and fun way.
What They're Offering: Join their Studycat club and gain free complimentary access to over 100 downloadable worksheets. Enjoy customizable filters to discover worksheets by language, skills, and topic.
What It Is: TeachRock is a curriculum that integrates arts and popular music and culture to teach the children the subjects in the language arts, STEAM, geography, social studies, general music, and more. Topics also include history and cultural-related issues to help raise awareness and empathy among students.
What They're Offering: TeachRock provides free access to a vast array of materials to execute this curriculum to students, where teachers can choose the specific grade level, topic, subject, and genre to generate the needed resources suited for the class.
What It Is: Typing.com is a great way to give students an engaging way to practice and upgrade their typing and coding skills. Students are granted great leisure for practicing at their own pace and witnessing their progress, which helps significantly increase their confidence in developing this task and, in turn, be productive as they create their writing outputs and embark on coding-related activities.
What They're Offering: Typing.com is entirely free for everyone. All it takes is signing up and exploring all the fun and engaging means to increase typing proficiency in students. Learn more here. —Typing.com
What It Is: With Tyto Online, students solve authentic science problems as they learn, using a video game to power their experience. 'Tyto Online' is NGSS-aligned, covering life science and some Earth and space science.
What They're Offering: Tyto offers a free trial for schools to try how engaging and stimulating their approach is.
The White House Historical Association
What It Is: The White House Historical Association provides a wide array of accessible educational resources for learners of all ages. The content comprises classroom resource packets, a variety of reading lists, virtual tours of the White House, short educational videos, historical essays, and a digital library of White House and presidential images.
What They're Offering: Teachers and homeschoolers can explore the featured videos, images, and articles to add value to what they teach in class. History and government-related topics can be overwhelming for students, but with such a website, teachers can choose the ones suited for their students. All for free.
What It Is: Students must increase their social-emotional intelligence by building awareness about the latest happening worldwide. With Xyza News, students can access news stories written in a child-friendly way. Xyza News has also launched a news-related trivia quiz to review their understanding.
What They're Offering: Xyza News gives free access to 1000+ Xyza News for Kids articles. Teachers can use these resources for their comprehension skills enrichment activities and assign reading materials as their springboard to teaching writing skills.