Online Learning Resources and Apps for Teachers in Grades 6-12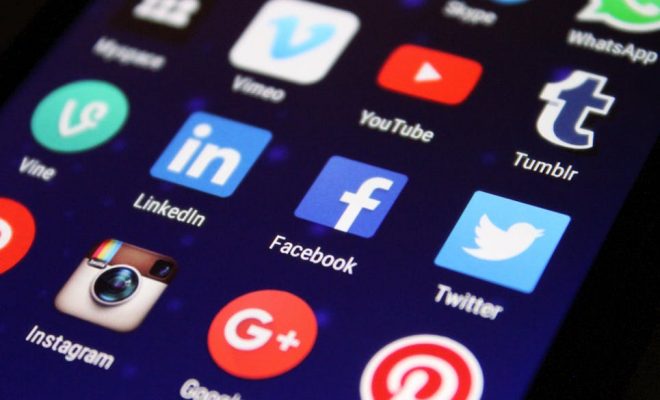 Use these ready-to-use materials in your online classes for older students.
What It Is: Through a free, customizable AI curriculum, AI4ALL Open Learning equips high school teachers (of all disciplines!) to bring an AI learning experience to their learners.
What They're Offering: Explore AI, Sentiment Analysis + Natural Language Processing, and a special course on AI and COVID-19 are all part of the AI4ALL Open Learning program. Each unit includes thorough unit plans, facilitator's guides, and online engagement strategies for converting the course material to a temporary online classroom environment. There are also online discussion boards where you may start new debates or join existing ones about issues covered in the curriculum.
What It Is: a well-known supplier of teaching materials for physics that have been examined and endorsed by professionals in the field of education.
What They're Offering: The best science educators in the nation have put together a collection of free video resources showing how to teach interesting science concepts in your classroom or online. Paul Hewitt, a well-known physics teacher, has also put together a collection of free questions on fundamental physics concepts to give to your students.
Areteem Zoom International Math League (ZIML)
What It Is: The Zoom International Math League (ZIML) is an educational program that encourages daily practice to assist pupils to improve their capacity for solving mathematical problems.
What They're Offering: On ZIML, you may find free Daily Practice Challenges (Daily Magic Spells) at all skill levels, along with detailed solutions and an archive of prior issues. Additional study aids include message boards, simulations of math competition exams, and regular contests. Teachers may read more here: (ZIML).
What It Is: A strong media literacy effort is delivered by BBC Learning, Microsoft Education, and BBC World Service for teachers and students in grades 11 through 14, assisting pupils in separating reality from fiction in the news.
What They're Offering: To get teachers started using the My World education element in their classrooms, this collection of standard resources includes 10 lesson plans, 10 video segments from the BBC World Service, and an introductory video for professional development. View entire episodes of BBC My World on the My World YouTube channel, and get standards-aligned teaching tools for FREE in the Microsoft Educator Center.
What It Is: A comprehensive online math curriculum developed to increase mathematical comprehension in kids between the ages of 8 and 13.
What It Is: A sizable curated collection of information covering a range of lab procedures and, life science, biotechnology, and biology themes.
What They're Offering: Editable presentations, videos, case studies, open-access journals and books, bioinformatics exercises and paper activities are just a few of the free online and remote learning tools available.
What It Is: With cutting-edge voice recognition and A.I. technologies, NativeAccent gives students practice using their spoken English abilities along with personalized feedback on desktops and mobile devices.
What It Is: This is an excellent resource for science instructors in middle and high schools. Each issue includes a fresh selection of chemistry-related articles that learners will find interesting and relatable. The Teacher's Guides guide your students while they learn from their reading, while the back-issue online library contains intriguing articles that may be downloaded on a variety of chemistry-related topics.
What They're Offering: Everyone may always access these online learning tools for free. Find out more at ChemMatters Online.
What It Is: A nonprofit, nonpartisan organization dedicated to civic education that encourages and teaches young people to take an active role in their communities. Close Up offers educators online and in-person workshops, cutting-edge professional development, and interesting classroom tools. They achieve this by drawing on their issue-centered methodology, nonpartisan approach, and competence in moderated dialogues.
What They're Offering: Free teaching materials and professional development are available whenever needed.
What It Is: While schools are closed, software experts from some of the top digital firms, like Facebook, Amazon, and Google are donating their time to help youngsters learn how to code.
What It Is: Students, instructors, and anybody interested in interestingly learning to code through game creation can take free, interactive online lessons. The curriculum follows ISTE Standards for teaching computer science.
What It Is: Teachers may provide math practice materials to their learners from middle school to AP calculus using the website DeltaMath. As they finish the puzzles, students receive immediate feedback.
What They're Offering: DeltaMath is never charged. Look at it here.
What It Is: GeoInquiriesTM is an open-source, online investigation of data and maps on many different types of material that also include an introductory section. Any school may also ask for a free account with logins for the instructors and children, allowing them to create, store, and share information. There are also free Mapping Hour videos available to educate parents and teachers on how to use the account.
What They're Offering: Free online resources and student profiles for schools on a mapping platform. Study More.
What It Is: A website called Everydae offers SAT math preparation. Microlessons of 10 minutes are ideal for hectic schedules. Built by professionals with over 17 years of industry expertise.
What It Is: Students from 15 different AP topics in STEM, English, Social Sciences, and History can communicate with professors directly on the website through live streaming, trivia contests, and Q&A forums.
What They're Offering: Platform for social learning that is free for instructors and students.
Gleeditions Literary E-ditions
What It Is: Gleeditions offers online e-texts and selected movies of timeless favorites from antiquity to the present for instructors and students in high school and college.
What They're Offering: Gleeditions is providing access to popular books in their Multigenre E-text Collection and Video Library (well-picked clips/full performances), in addition to a free trial of their Academic Edition.
What It Is: A platform for communal reading that welcomes everyone, allowing instructors and students to read and learn together.
What They're Offering: A free library with more than 4,000 great books.
What It Is: An excellent tool for introducing pupils to multicultural, "real-world," teen-centered fiction. They go to faraway places to examine the culture, local history, and youth enacting social change in their communities. They are best for grades 7-9 (but may also be utilized in grades 10–12). Excellent for language arts or social studies classrooms (covers many requirements) (reading and vocab).
What They're Offering: Two complete academic units (2 to 3 weeks each or shorter fiction published in their online magazine (1-2 day activities). GSD Network has further information.
What It Is: Offers more than 30 pre-made courses on a range of subjects taught by qualified, professional educators, which may be used for either primary or supplementary education. These programs are intended for students in high school and above. History, Biology, Arts, and more are covered—even AP mathematics! All of them are whole eight-week courses, although they may also be seen as separate classes.
What They're Offering: Available services are free.
What It Is: Education can aid in the resolution of climate catastrophe. Island Press was founded on the simple premise that information is power, giving us the ability to envision a better future and discover strategies for getting there.
What They're Offering: The goal of Island Press, which was established in 1984, has always been to give the greatest concepts and knowledge to people working to comprehend, safeguard, and solve complicated environmental issues. They provide more than a dozen significant e-books for free in that spirit.
What It Is: The largest argument mapping website in the world, Kialo.com, has a customized version called Kialo Edu. It has special characteristics including the capacity to record student comments.
What They're Offering: Kialo Edu can be incorporated into learning management systems, is always 100 percent free for educators, and has no adverts.
What It Is: A free platform that enables educators and students to find, produce and remix information to design their learning paths. The content collection includes top-notch digital materials from universities and research institutions throughout the world. incorporating video content, tests, and interactive lab simulations. Teachers may simply design and deliver courses, including teaching lab skills, remotely while linking their students to a larger scientific community, thanks to features like private classrooms, messaging, and mentorship services.
What They're Offering: For all users, LabXchange is always free. Teachers can look into remote learning materials and register for a free webinar to help them make the shift to online learning.
What It Is: A center of resources with a focus on computational thinking, coding, and digital literacy for parents and educators. Get access to the EasyCode Foundations (CodeMonkey) and EasyCode Pillars Python Suite (Codemasters) curricula in its entirety, lesson plans that cover a variety of computational and digital literacy themes, and a list of open source curricula.
What They're Offering: Free material.
What It Is: Microburst Learning develops very dynamic methods for technical and professional growth!
What They're Offering: For distant learning, Microburst provides FREE material. Along with the "Why Soft Abilities" Lesson, the free material provides a task that will assist students in strengthening their organizational and planning skills.
What It Is: Muzology uses the appeal of music to make math approachable and enjoyable.
What They're Offering: For educators and pupils impacted by the Covid-19 shutdown, there is no charge.
What It Is: The NCC provides middle and high school learners with exchange programs. In real-time online discussions with a constitutional expert, historian, or judge, Scholar Exchanges teach students about constitutional problems. Teachers can also sign up for Classroom Exchanges, which allow students to communicate directly with classes in other parts of the country and develop their abilities in civic discourse while discovering how constitutional issues affect them.
What They're Offering: NCC Classroom Exchanges are free.
What It Is: Middle students (grades 6-8) may access scientific resources from OpenSciEd that are compliant with the criteria for college and the workplace.
What They're Offering: The resources from OpenSciEd for middle schoolers are available online at the aforementioned URL and may be tailored to your class's needs.
What It Is: A computer science teaching platform for grades 6 through 12 is called Popfizz CS. Popfizz provides a huge selection of online teacher training programs as well as courses for students.
What It Is: Middle and high school learners from all around the world may widen their horizons and hone their English language abilities via Project Exchange's 12-week online cultural exchange program. Students are paired with an international partner to improve their English and learn about each other's cultures.
What They're Offering: Free to take part.
What It Is: RTL is a method of self-directed learning for young people. Youth will read 500 words in one episode of the game, spend 20 to 30 minutes reading, develop reading comprehension, improve vocabulary, and more!
What They're Offering: Unlimited free student and instructor accounts are available, along with project-based learning activities, supplementary reading passages, and lesson plans.
What It Is: An interactive AP Biology course with interesting information and interactive exercises like flashcards and quizzes to reinforce the topic right away. Teachers can delegate lessons to their pupils and monitor their progress and learners can work on their projects and monitor their development!
What It Is: More than 200 original STEM-related tasks are included in Science News for Students and the Science News in High Schools Digital Library.
What They're Offering: Free STEM learning materials for students in grades 5 through 12 that are suited for independent study.
What It Is: With 400+ free & test board-specific courses, they help students learn 2x quicker using neuroscience and AI.
What They're Offering: They provide a free platform for teachers that enables them to give homework and keep track of their student's progress.
What It Is: An online course in computer science and coding designed exclusively for teenagers is called VidCode. It teaches design, web programming, JavaScript, and others.
What It Is: practice for the SAT and ACT using a narrative style.
What They're Offering: a comprehensive area of freebies that features games, short tales that improve vocabulary, and more.
What It Is: Middle-grade chapter novels are available for free online on the A Wonder Story app. Children are tasked with solving riddles and puzzles as part of interactive readings. Each book is simple to read due to the immediate feedback and friendly wording. Particularly beneficial for readers who struggle are these novels.
What They're Offering: A Wonder Story is always free for teachers, and parents have access to numerous free resources.
What It Is: A course that imparts a fundamental understanding of the problems, difficulties, and possibilities that people encounter in the linked world of today.
What They're Offering: Foreign policy and international relations fundamentals are explained in a free course of multimedia modules.
World History Digital Education
What It Is: Covid-19 and Spanish Flu: Resources for Teaching the Covid-19 Pandemic is a historical comparison of the 1918 pandemic flu produced by NCSS and WHDE.
What They're Offering: Here you may get a free, three-day instructional module.
What It Is: For grades 6-12, online close reading training, leveled real texts with comprehension exams, and gamified vocabulary is available.