Online Resources and Apps for Teachers in Grades K-5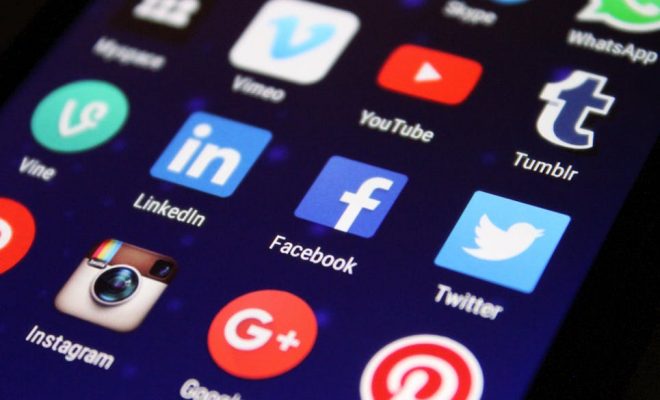 For a wide range of disciplines, these websites offer lesson plans and class activities.
What It Is: For young deaf children ages 3–10, there are daily free tools and activities available in both American and English Sign Language. They provide weekly exercises to encourage the development of bilingualism that are related to their renowned VL2 Storybook Apps. It is managed by Motion Light Lab, a department of Gallaudet University's research center on Visual Language and Visual Learning.
What They're Offering: Free access to the acclaimed VL2 ASL Storybook Apps from Motion Light Lab. Each week, the Motion Light Lab provides a free Storybook App with daily content and live storytelling sessions in ASL and English every Monday, Moreover, you can benefit from an ASL/English literacy lesson on YouTube live-streamed on Wednesdays with deaf narrators and supplemental worksheets for a better understanding of each story.
Beanstack Distance Learning Reading Challenge
What It Is: With free access to the LernerTM Sports Database and the best online learning resources, Zoobean's new Beanstack Distance Learning Reading Challenge—sponsored by Lerner Publishing Group supports learners to read independently by using online learning tools that align with curriculum standards and feature athlete biographies.
What They're Offering: All schools are welcome to join, regardless of whether they are currently clients of Zoobean or Lerner. Additionally, when the challenge is finished, Lerner promises to give brand-new books to the winning universities.
What It Is: K–5 students can access free voice-based educational apps that encourage active conversational learning, cover a variety of subjects (ELA/listening comprehension, Maths, humanities), are family-friendly, and are voice-based on all Alexa devices, including Fire tablets, Echo Show, Echo Dot, and Fire TV.
What They're Offering: Free voice-based tools that support children's learning in the areas of humanities, mental math, and language development. Parents may monitor their child's education using a web-based dashboard called Bamboo Grove.
What It Is: A mathematical learning environment that is engaging and individualized for students in Grades 1-6. Remote monitoring of student development allows parents and teachers to see learning gaps rapidly.
What They're Offering: Teachers, parents, and kids affected by Covid-19's school closings can use Boddle's math game platform at free charge.
What It Is: a website for literary and creative expression intended to inspire pupils to write. Boreal Tales, which is geared at grades 1 through 8, also enables instructors to monitor the progress of students and provide tailored feedback.
What They're Offering: Free test.
What It Is: Resources for professionals working in special education, communication, and language during early childhood.
What They're Offering: Several free materials and three times a per-week conversations with different writers and education professionals.
Carrot-Top Educational Resources
What It Is: Worksheets for educational resources that may be downloaded in PDF format by teachers and students working from home.
What They're Offering: Resources are never charged!
What It Is: Products that encourage educational opportunities at home, in the classroom, and in between.
What They're Offering: Parents and teachers may download free worksheets, PDF readers, exercises, and other educational resources.
What It Is: K–2 kids can subscribe to a video series on character education that emphasizes good character characteristics and uses well-known people as examples.
What It Is: Through a social and emotional learning curriculum and a mentoring program, the nonprofit organization Classroom Champions connects volunteer Olympians, Student-Athletes, Professional Athletes, and Paralympians to K–8 schools.
What It Is: Books and tools for 6 to 9-year-old kids that encourage entrepreneurship, inventiveness, resilience, independence, and resourcefulness.
What They're Offering: While learning the business concepts of the Clever Tykes books you can get their printable activities for free. These include games and puzzles as well as word searches and coloring sheets.
What It Is: An innovative learner cantered and inquiry-based science curriculum that engages ALL K–5 kids in science and takes use of their curiosity and creativity while considering their future careers.
What They're Offering: Lessons from CreositySpace's Water Watchers, Conscientious Chemists, and Contagion Crushers modules are available free of charge to parents, and teachers to involve the children in science.
What It Is: Virtual manipulatives are a fantastic approach to improving learning at home. To bring arithmetic concepts to life, just move the manipulatives into place.
What They're Offering: Activities that may be downloaded for free.
What It Is: Children may expand their reading experience with the aid of digital activity packs by using their creativity and imagination when they color, play, draw, and write.
What They're Offering: Free resources for parents and teachers.
What It Is: Families may access printables and activities from Educational Insights that encourage children's curiosity and keep their studies on the right track. The maker of educational toys has also teamed up with Mensa for Kids to offer even more beneficial tools to encourage learning via play in subjects like STEM, literacy, and creativity.
What They're Offering: In addition to daily uploads of "Home's Cool with Educational Insights," a video collection of enjoyable, educational activities for parents to reproduce at home using everyday objects, there are thousands of FREE games, downloadable worksheets, DIY projects, and crafts available.
What It Is: Use the animations, pictures, and sound effects at your disposal to transform boring writing projects into something spectacular. Even young children may create their own choose-your-own-adventure stories!
What It Is: Online K–6 curriculum for reading, arithmetic, and ELL that may be tailored to the need of each learner. Preliminary tests, unique teaching assignments, and automatic results monitoring are all included.
What They're Offering: a 45-day, fee-free, obligation-free trial period.
What it is: Through interactive storytelling on smartphones and tablets, FabuLingua teaches Spanish. Their innovative approach is intended to introduce a new language engagingly. It subtly improves the child's reading, listening, and understanding abilities. Every month, they give a brand-new, fascinating interactive narrative from Spain or Latin America, complete with activities that go with it and a Magic Sticker Book where kids can make their music.
What They're Offering: All new members of FabuLingua are eligible for a free trial period and discounted membership costs. You may download them from the App Store or Google Play by clicking here from a mobile device, or you can click to go directly to the app.
What It Is: Children may practice math with the help of the additional online math software First in Math! Around 200 self-paced arithmetic games for different grades encourage creativity and encourage children's curiosity by helping them make sense of the numbers, objects, and patterns they can observe in their environment.
What They're Offering: Teachers and school administrators can use First In Math. Find out more at First In Math.
What It Is: A growing library of math-related games in the interactive program Funexpected Math for children ages 3 to 7 helps develop critical thinking and learning abilities. The software offers a pleasant and interesting approach to introducing basic mathematical concepts early and making sure youngsters are confident in arithmetic.
What They're Offering: Free printouts and the Funexpected Math PC program are both available.
What It Is: A resource for science teachers that integrates entertaining and instructive films with lesson plans, exercises, quizzes, readings, discussion topics, and more to bring school science standards to life.
What It Is: GFletchy provides a wide range of 3-Act assignments, math progression videos, and creative approaches to student engagement.
What They're Offering: Never cost anything.
What it is: Super Duper Publications' online foundational literacy curriculum HearBuilder is based on research. The crucial pre-literacy abilities of auditory recall, following directions, sequencing, and phonological awareness are strengthened in kids in PreK–Grade 5.
What they're offering: For 60 days, HearBuilder is offered without charge. Parents, teachers, and therapists have access to short, focused assignments and self-directed exercises for kids and tools to track students' progress. HearBuilder is available for use in the classroom or online.
What It Is: Highlights @ Home is a brand-new, no-cost service that provides themed content packages twice a week to families and teachers from the renowned children's magazine publisher.
What It Is: Online resources that include activity sheets, lesson ideas, and instructor manuals.
What They're Offering: Parents and teachers get free access to their extensive library of materials.
What It Is: Children in the first grade will learn the necessary computer skills through this curriculum. Although it is specially matched to UK learning requirements, any student can benefit from the skills.
What They're Offering: For kids ages 4 to 11, iCompute is offering several tools written by its in-house author.
What It Is: For kids in the primary grades, the website know it offers more than 500 math games and activities that are connected to the common core. The website tracks students' progress, provides illustrations for explanations and tips and has animated characters to encourage them.
What They're Offering: Unrestricted access for a free 30-day trial period, no credit card needed.
What It Is: A system for testing skills and reading comprehension in early education and homeschooling.
John F. Kennedy Center for the Performing Arts
What It Is: The country's performing arts center is providing learners of all ages with totally free digital arts education tools.
What They're Offering: Carefully selected lesson plans, virtual field excursions, activities, articles, and movies for teachers, parents, and students.
What It Is: a Library of Congress-funded digital Social Studies teaching resource for primary pupils.
What They're Offering: 8 interactive "episodes" are created for students in Kindergarten through fifth grade to do historical research in an age-appropriate manner. KidCitizen is free for all and compatible with Chromebooks, iPads, Macs, and PCs.
What It Is: Young readers may experience the wonder of their preferred 3D animated stories thanks to The Land of Tales' Movie Books. The expanding collection of Movie Books features timeless and contemporary stories that have been expertly narrated and accompanied by calming background music to help kids develop their listening skills, pronunciation, and vocabulary as well as their creativity and imagination. Tales to Watch is a special collection of musical and animated short fairy tales for young children.
What They're Offering: The above URL offers free access to The Movie Books, Tales to Watch, illustrated stories, and children's books. Alternatively, you may download it from the App Store or Google Play.
What It Is: Families with children as young as 18 months old may find a broad range of simple, hands-on activities on the Acquiring Resources website, whether they're teaching them ABCs and 123s, attempting to complete classwork, or concentrating on learning to read.
What They're Offering: More than 2500 free games, activities, workbooks, and DIY projects organized by grade level and topic.
What It Is: Students may learn to code using LearnToMod by customizing the well-liked video game Minecraft. LearnToMod provides students with hundreds of coding challenges and puzzles to work through within the setting of their preferred video game.
What They're Offering: Free instructor accounts are available from LearnToMod for use with their Minecraft modding program. The free teacher account enables instructors to set Minecraft servers for their learners to code on, grant students free access to LearnToMod, and classify pupils. For the complete LearnToMod experience, students need to buy the game Minecraft, but for those who don't have an account, there is a free Minecraft simulator in a browser that learners may alter.
What It Is: Literally is a reading evaluation for kids in grades K–8 that determines all the reading levels, detects skill gaps, tests pupils for reading issues, and tracks progress. Their apps are available on the web and iOS record learners reading aloud on a device and have them respond to a series of comprehension questions, letting teachers assess their students' abilities.
What They're Offering: Provides 10 free assessments each month in addition to a free 2-week trial for the whole class.
What It Is: For K–8 students, MentalUP is an educational application for Science that has won awards and is located in the UK.
What They're Offering: Free memberships
What It Is: A nationwide, nonprofit organization called MetaCoders teaches coding in the United States through their camps and after-school programs, and seminars.
What They're Offering: All ages may take advantage of the daily coding classes offered by MetaCoders, which range from beginning to advanced. These lectures' curricula include anything from computer science fundamentals to developing a developer's mindset.
What It Is: With engaging and imaginative real-world problem-solving, Mindsets Maths Challenges and Live Classes support teachers and families in advancing learning in science, maths, and STEAM.
What It Is: Musical Explorers, a free music program from Carnegie Hall, has got all the materials you require to introduce cultural diversity to your learners via the use of actual musicians who offer original music from various nations.
What They're Offering: Resources are never charged. Discover more at Musical Explorers
What It Is: For scientific courses, K–5, Mystery Science provides short video lessons.
What They're Offering: Even though Mystery Science is always free, they have put up a unique selection of lessons broken down by grade that are ideal for being completed online. Locate it here.
What It Is: For kids in grades K–3, PebbleGo provides secure, engaging online research materials on subjects determined by their instructors.
What It Is: Penworthy is committed to encouraging children's reading by aiding educational institutions in creating enduring collections.
What They're Offering: The usage of mazes, coloring pages, word games, easy crafts, and activity manuals for kids in grades PK–6 is free for instructors.
What It Is: Learning by doing and thinking is possible anywhere. Pitsco provides excellent materials that are always available for free if you're seeking for STEMspiration due to an unforeseen homeschooling necessity, you're in the middle of an unusual educational experience, or you are only interested in enjoying STEM.
What It Is: With Puku, parents can be happy about providing their children quality screen time while also keeping them interested and helping them learn new words at home.
What They're Offering: You may enhance your study with these free related vocabulary exercise sheets from Puku, which provides a 7-day free trial.
What It Is: On the website of this British business, you may play games and engage in innovative learning activities for writing, spelling, and rudimentary math. Students might be given daily assignments, blogs, and other forms of communication from teachers.
What They're Offering: In addition to other free materials on their website, Purple Mash is giving free extended 30-day trials here.
What It Is: Over 10 million parents trust Reading Eggs' entertaining, engaging, and award-winning reading program to help their kids learn to read. Reading Eggs serves a wide spectrum of kids between the ages of 2 and 13.
What They're Offering: On their website, they provide hundreds of free instructional prints as well as a free 30-day trial of their product.
What It Is: For grades Pre-K through 8, QuaverMusic is a pioneer in the creation of online curricula.
What They're Offering: K–8 general music teachers may engage with their students wherever they are thanks to QuaverMusic. For teachers to keep the class flowing and remain in touch with students, QuaverMusic also provides free materials and a free webinar series in addition to a free 30-day trial (read more about QuaverMusic here).
What It Is: For children between the ages of 2 and 12, ReadingIQ is a vast digital library including books, periodicals, comics, and other materials. Right now, it's a sensible substitute for library time since it allows teachers to keep track of what and how much their pupils are reading.
What They're Offering: A 30-day free trial and a yearly membership deal are both available from Age of Learning.
What It Is: Kind News magazine, published by RedRover, is an award-winning children's publication that encourages readers to consider the bond between animals and people. To investigate the link between animals and people and help children acquire the information and abilities required for compassion and empathy, it offers interesting essays, vibrant images, exercises, and games.
What They're Offering: Free lesson materials, access to back issues, and literature with a humane theme are all available on KindNews.org.
What It Is: To provide kids with a variety of learning paths that cover diverse curriculum areas, Scholastic established the Scholastic Learn at Home website. Daily assignments based on tales and articles, reading challenges, geography challenges, virtual field trips, and more are all included with subscriptions.
What It Is: For kids ages 3 to 13, Seekadoo is a safe and secure search engine app. Children's content is carefully selected for Seekadoo's content database, and integrated ad-blocking stops the monetization and tracking of children's data, ensuring that their digital footprints are kept private.
What It Is: Greetings from the fantastic world of Dr. Seuss! Seussville is divided into many areas, one of which is filled with printables, crafts, and activities for parents of young children. Resources for extracurricular activities for Math, Science, Art, Social Studies, and Language Arts may be found in Seussville's Educator area.
What They're Offering: Resources are free, and new ones are always being added. Children may explore Dr. Seuss's stories and characters in other sections of the website, watch videos and play games.
What It Is: Educative tasks that take only a few minutes to complete! Reading, social studies, science, study techniques, and problem-solving are among the topics covered.
What They're Offering: Simple Solutions offers a huge selection of materials for free charge.
What It Is: Children may learn coding and Maths at home with Smartick, an intelligent app-based e-learning curriculum, in just 15 minutes each day. Through a series of challenging reasoning and logic tasks integrated into the software's self-generating, adaptive curriculum, the program not only focuses on math and coding but also helps kids build their critical thinking skills. Smartick's technology employs self-learning artificial intelligence to control and continually adjust to each child's unique academic level, crafting a curriculum that is especially and individually created for each student.
What They're Offering: After the free trial period, Smartick requires a membership.
What It Is: You may access games, films, and lessons about fire safety and prevention for youngsters thanks to the NFPA.
What They're Offering: Free materials from Sparkly Schoolhouse contain lesson ideas for grades K–2 and 3-5.
What It Is: Because early readers learn best in a multimodal setting, the Square Panda Smart Letters playset stimulates children's tactile, visual, kinesthetic, as well as, aural senses.
What It Is: A university in Utah that develops science and social studies curricula that are based on standards and built using integrated learning techniques that improve students' knowledge, abilities, and attitudes
What They're Offering: All schools can access Studies Weekly Online for free as a trial. The online platform links with the company's periodical-based printed materials and offers all student and teacher editions, lesson plans, Language Arts connections, customizable assessments, and more.
What It Is: a web-based learning tool that offers individualized spelling and arithmetic practice. It uses fun activities, personalized questions for each student, and praise for effort and success to boost self-esteem. It has also been shown to accelerate learning. It is the perfect tool for at-home learning since teachers may provide concentrated tasks to reinforce prior knowledge and receive immediate feedback on each student.
What it is: To give instructors and parents who use distance learning and hybrid/blended learning access to their most popular print resources, Super Duper Publications has launched an online library.
What they're offering: The Super Duper Digital Library is offered for a paid annual or monthly subscription. For kids in PreK–Grade 5, it offers around 365 standards-based online materials (with more being added constantly). To target particular skills, such as fundamental ideas, grammar, sequencing, phonemic awareness, articulation motor skills, literacy, critical thinking, listening, memory, sensory integration, early skills, reading, social skills, and more, resources include original, entertaining flash cards, games, and worksheets.
What It Is: Help Me 2 Learn's Super Star Online is additional phonics, reading, and arithmetic program that includes a broad range of songs, interactive exercises, and games in an entertaining and user-friendly manner. The Super Star Motivational and Data Tracking System are among the features.
What It Is: For parents and teachers dealing with preschoolers through 5th-graders, Super Teacher Worksheets offers tens of thousands of downloadable teaching tools. Math, grammar, phonics, reading, writing, spelling, social studies, and science are among the subjects covered.
What It Is: Simple downloads of Common Core-aligned, ready-to-use instructional materials for Pre-K through 6th-grade instructors and their students.
What They're Offering: Several numbers of free teaching guides and materials, as well as a subsidized annual subscription price.
What It Is: Whether the learner is at school or home, education should continue. Terrapin provides several tools that kids may utilize to experience the thrill of coding and robotics without having to leave their homes.
What They're Offering: Age-appropriate STEM activity workbooks and free coding robot applications.
What It Is: A digital series that attempts to teach young people the theater-making process while also providing them with a fun and engaging method to exercise their imaginations.
What It Is: Activities for learning that are age-appropriate and just call for common home objects.
What They're Offering: The entire family may continue to go outside and learn at this difficult time with the support of free DIY activity plans, suggestions, and a virtual community.
What It Is: a national writing program created for educators, executives, and parents. Finding and creating a curriculum for their pupils is no longer stressful.
What It Is: Home-based printables
What They're Offering: Free educational resources and do-it-yourself tasks.
What It Is: A curriculum that teaches numbers, letters, and shapes using engaging images, repetition, and rhythmic chants, for youngsters in PreK–1st grade and those with special needs.
What It Is: A web-based keyboarding software that teaches children how to type and offers unique transdisciplinary material that is offered through its lessons and is linked with the Common Core and NGSS.
What It Is: The curriculum material for K–8 life science, social studies, ancient civilizations, and geography is their area of expertise. Their website includes a list of the state standards that the films correlate with, as well as online learning videos and quizzes.
What It Is: A user-friendly platform created to enable kids in grades K–8 to study math material at their speed.
What It Is: Teachers trust Vooks, a streaming collection of animated story books, and millions of kids across the world use it every week. To promote the joy of reading, a whole library of storybooks has been brought to life.
What They're Offering: Vooks has produced lesson plans that may be discussed with parents and are designed to provide kids 20 minutes per day of activities and read-aloud time. All instructors may sign up for a free one-year subscription to Vooks, and parents can get a free one-month membership.
Workout Skills Review & Practice
What It Is: Children will be guided through practice and review in English and math using the Workout Skills Review & Practice workbooks. offered for grades 3 through 8.
What They're Offering: The Workout reading and math series from School Specialty is accessible without restriction and is free for students in grades 3 through 8. Each Workout offers efficient practice and review of grade-level concepts by breaking them down into lessons. Download all exercises and the corresponding solution manuals.
What It Is: In just six weeks, WriteReader greatly improves pupils' digital writing abilities. Teachers can also provide students with relevant writing assignments and give them feedback remotely.
What They're Offering: Free base membership with optional subscription options.
What It Is: Nonprofit offering programs to improve math fact fluency that is committed to math performance for all.
What They're Offering: It's always free to join.
What It Is: Ways to engage and entertain children who are confined to their homes, strategies to improve youngsters' foundational reading abilities, and alternatives to traditional screen time activities.
What They're Offering: Sites to recommend and free downloads.