Reflections on the First Day of School, Before and After Technology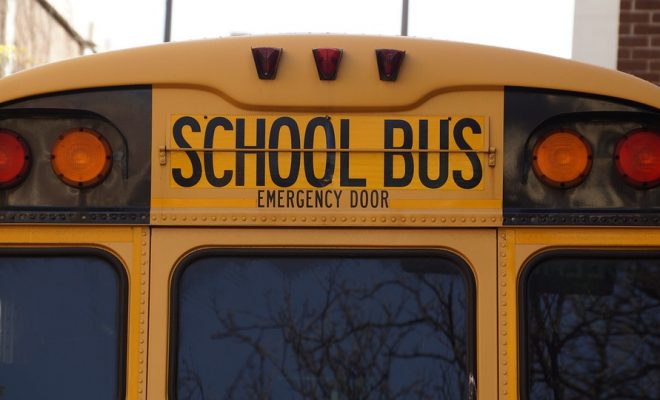 Thinking about the first day of school brings back fond memories. I say it brings back fond memories because I have been out of the classroom for more than a decade. For me, the first day of school marks new beginnings, new connections, and endless possibilities. In my first teaching job, I was a 6th-grade social studies teacher working in a departmentalized system; however, we spent the first day of school with our homeroom classes. Please keep this in mind as you read my reflections.
On the first day, I remember standing in front of my classroom, looking at my bright-eyed students, as they anticipated the day to come. The day began with me giving my students an overview of my background and what they should expect from my class.
Afterward, we played several icebreaker activities that forced students to get out of their comfort zone and interact with new and familiar faces. By the time we finished these icebreaker activities, everyone was acquainted with each other and excited about the new year.
Before and after lunch, I would issue out social studies textbooks. If I were in today's classroom, I assume all of my students would have school-issued digital devices, which I would be in charge of distributing and managing.
In my classroom, rules, routines, and procedures are paramount, and so in the afternoon, I would broach the subject. Without rules, students don't know what behaviors are prohibited in your classroom. Without routines and procedures, there is no order in your classroom, and slowly it descends into chaos.
Because of this, I spent some time lecturing on and discussing the rules, routines, and procedures of the classroom, with each student receiving a hard copy. If I were teaching in this day and age, I would deliver it digitally, and allow students to access it via their tablet, laptop, etc.
After we finished discussing the routines and procedures, we spent some time rehearsing each one, until students become familiar with it. First, they would study and rehearse them in groups, and then we would do a whole group rehearsal. That's how the first day ends.
However, we would continue rehearsing routines and procedures each day until it became second nature to them. Once I was sure they had mastered the routines and procedures, we would start our first official social studies unit.
As far as activities/assignments that I found the most helpful, I would choose the icebreaker activities and rehearsal of routines and procedures. As far as activities/assignments that I found the least helpful, I would choose the full-blown lecture on rules, routines, and procedures. In retrospect, it should have been a brief overview, instead of a complete lecture. They learned more from the small group and whole-class discussions and rehearsals than they did from listening to a long boring lecture.