Reasons Why You Should Purchase AppleCare+ for Your Mac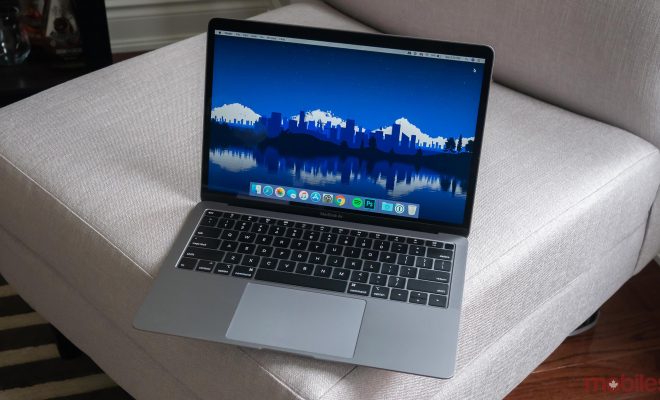 Purchasing a new Mac is a big investment, but it's worth it if you're looking for reliable and high-quality products. However, it's important to also consider how you can protect your investment in the event of unexpected accidents or technical issues down the road. One way to do this is by purchasing AppleCare+ for your Mac. Here are some reasons why you should consider this option:
1. Enhanced Coverage: AppleCare+ provides up to three years of additional hardware coverage and technical support for your Mac. This means that you'll be protected against accidental damage, including drops and spills, as well as hardware defects and failures that can sometimes occur.
2. Value for Money: Investing in AppleCare+ may seem like an added expense initially, but it can save you significant money in the long run. The cost of AppleCare+ is typically lower than having to pay for unexpected repairs or a new Mac altogether, should you experience any issues beyond the manufacturer's warranty.
3. Convenience: With AppleCare+, you can take advantage of Apple's convenient support options, including phone, chat, and email support. You can also book an appointment at an Apple Store or authorized service provider for in-person assistance if necessary.
4. Peace of Mind: Knowing that your Mac is covered by Apple's warranty and service options can give you peace of mind, especially if you rely on your device for work or personal use. You can rest assured that if anything goes wrong, you'll be able to get the support you need to get back up and running quickly.
5. Transferable Coverage: AppleCare+ can be transferred to a new owner if you decide to sell your Mac before the coverage period ends. This can increase the resale value of your Mac and provide added peace of mind to potential buyers.
In conclusion, purchasing AppleCare+ for your Mac is an investment in protection, convenience, and peace of mind. With enhanced coverage, value for money, convenient support options, and transferable coverage, it's an option worth considering when purchasing a new Mac.