Reasons to Start Using the Spotify Web Player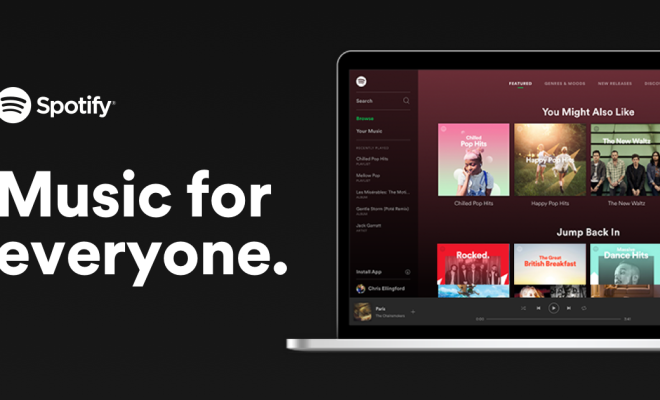 As a music streaming service, Spotify has been around for over a decade, and it remains a popular choice for music lovers across the globe. However, for many users, the mobile and desktop apps are the only way they use the service. It's important to note that the Spotify Web Player is just as powerful, and there are several convincing reasons you should start using it right now!

1. Accessibility
The Spotify Web Player is available to all users with a Spotify account, regardless of whether you download the app on your device or not. This means that you can log in to your account from any device with internet access, whether it's a friend's computer, a public computer, or your own device that does not have the app installed yet.
2. Convenience
While the mobile and desktop apps offer excellent user experiences, the Spotify Web Player has a user interface that's easy to navigate, allowing for simple and quick navigation, browsing, and searching for songs, albums, artists, and genres. The added benefit is that you don't have to download or update an app, which saves you storage space on your device.
3. More Features
The Spotify Web Player comes with advanced filtering options allowing you to sort by playlists, recently played tracks, recent additions, and more. It makes it easier to view and organize your music.
4. Better Performance
The Spotify Web Player is not resource-intensive, meaning it doesn't use a lot of your computer or mobile device's processing power. This makes it perfect for those who have an older or less powerful computer. What's more, the web player opens separately from other browser tabs, ensuring that your music doesn't pause or skip due to you using other tabs.

5. Saving Mobile Data
Mobile data is precious, and streaming music can quickly eat up all your data. That's where the Spotify Web Player comes in. When you use the web player on your mobile browser, the service doesn't consume as much data as the app. This can be a great alternative if you're on a limited data plan or traveling.
Conclusion
If you're a Spotify user who hasn't explored the Spotify Web Player yet, now is the best time to give it a try. With its easy-to-use interface, accessibility, advanced features, and low resource use, it could quickly become your preferred way of streaming music on Spotify. Try it out and make the most out of Spotify's music library.