Really Useful Google Widgets to Add to Your Android Home Screen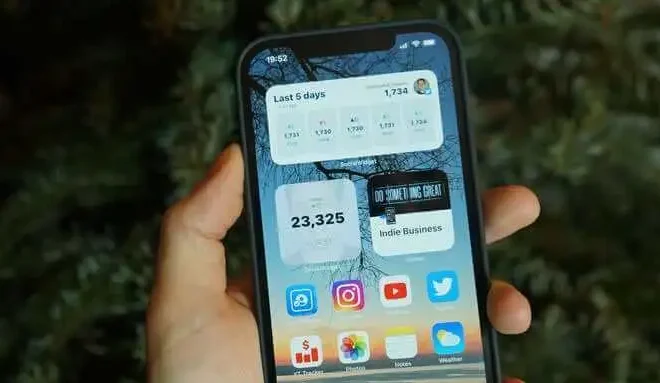 Google has always been the go-to platform for finding information, sending emails, and managing your digital life. With Android being the most popular mobile operating system in the world, Google has gone one step further by introducing a variety of widgets that can be added to your home screen. These widgets make your life easier by providing instant access to your favorite Google services.
Here are some really useful Google widgets to add to your Android home screen:
1. Google Calendar Widget
The Google Calendar Widget provides quick access to your daily schedule. You can add events, set reminders, and view upcoming meetings and appointments without having to open the app. This widget is perfect for those who lead a busy life and want to keep track of their schedule at all times.
2. Google Keep Widget
Google Keep Widget is great for taking notes, making lists, and setting reminders. The widget allows you to quickly access your frequently used notes without opening the app. You can also add new notes instantly by tapping on the widget.
3. Google Drive Widget
The Google Drive Widget provides easy access to your files stored in the cloud. You can view, edit, and share your documents, presentations, photos, and videos directly from your home screen. This widget is perfect for those who use Google Drive extensively for work, study, or personal activities.
4. Google Maps Widget
The Google Maps Widget is a must-have for those who frequently commute, travel, or explore new places. You can quickly access your saved locations, view real-time traffic updates, and get directions to your destination without opening the app. This widget is also great for finding nearby restaurants, gas stations, or attractions.
5. Google Assistant Widget
The Google Assistant Widget lets you access your virtual assistant with a single tap. You can ask questions, get weather updates, play music, or control your smart devices without typing or speaking. This widget is perfect for those who love to use voice commands to perform various tasks.
6. Google News Widget
The Google News Widget provides personalized news updates from around the world. You can customize the widget to show news from your favorite topics, sources, or regions. You can also read full articles, save stories for later, or share them with your friends without leaving your home screen.
In conclusion, these Google widgets can make your Android home screen more functional, informative, and convenient. You can customize your widgets to suit your preferences, and arrange them in a way that suits your workflow. By using these widgets, you can save time, stay organized, and stay connected with your digital world.