Reading and Writing Resources and Apps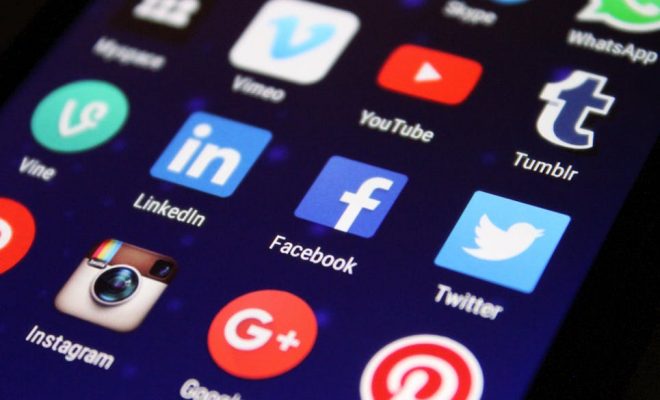 Reading and writing are two essential skills to learn and must be developed continuously. Here are the apps that will help increase our children's literacy skills in a fun and engaging way.
What It Is: Most libraries now use Overdrive for their e-book and online media lending. All you need is a library card to set up an account, and you're off! What a great solution for libraries! Available on iOS, Android, and Kindle devices.
What It Is: Let Libby help you find a library where you can have access to amazing books without having to go there yourself. Libby is another way to access books through Overdrive, with an interface specially designed for mobile devices. Be sure to check out the Teen Guide for good recommendations. Available for both ios and Android devices.
What It Is: Virtually look for ebooks in your local library. Many local libraries now belong to Hoopla, so check yours. Everything on the app is always available for immediate virtual check-out. Hoopla is especially popular for its wide selection of audiobooks, comics, and graphic novels. Plus, it has a dedicated "Kids Mode," making it easier for everyone to find books they'll love. Get the app via iOS, Android, or Kindle.
What It Is: Look it up! Dictionaries are still handy up to this day. This app is everything you love about Dictionary.com, but it's also available offline. You can even switch between dictionary and thesaurus mode. The Word of the Day feature is fun, too. Available for iOS and Android.
Word Hippo
What It Is: Writing compelling compositions requires a really big vocabulary bank! With Word Hippo, we can search for the right words to make our writing more engaging. Avoid overused words and phrases in your writing with this app, which provides synonyms and antonyms in a flash. Download this app via iOS, or Android.
What It Is: Level up those grammar skills with this no-frills app which is excellent for older learners, especially ESL students. Review grammar guides and lessons, then play games to practice your skills. Now available in the Android app store.
What It Is: Everything you love about Mad Libs, in an app! Prompts ask you to fill in parts of the speech to create a fun new story each time. The free edition comes with 21 stories. Be amused with this app available via iOS and Android.
What It Is: Learners can practice reading comprehension and prepare for standardized tests with this app. It provides fiction and non-fiction reading passages with comprehension questions for each. The free version offers 12 stories to start with, with a new one available each week. Click this for download for ios devices.
What It Is: Grammarly is a beloved program that helps people of any age produce stronger, cleaner writing. The mobile apps work for anything you type on your phone, including social media and messaging. This practical app is available for iOS, and Android devices.
What It Is: Words with Friends is Scrabble for the digital age, and it's wildly popular. It's a sneaky way to improve your vocabulary and spelling while enjoying games with anyone, anywhere, anytime. Play with friends now via your iOS and Android devices.
Social Studies Apps
Civics and culture, social studies… these subjects are the key to developing our children into productive citizens. Let these apps take the boredom out of learning about our world.
What It Is: Google Earth is like a globe coming to life. This robust app has become the standard worldwide for learning more about just about every single place on the planet. Kids love how this app demonstrates what comprises the world. Get it from iOS, and Android app stores.
World Geography Quiz Game
What It Is: Need to prep for a geography test, or just interested in learning more about the world? This app has more than 6,000 questions about maps, capitals, flags, currency, and much more. Be the Geography Master with the help of this app. Available for download in both iOS and Android app stores.
What It Is: Have fun with flags with this app. Test your knowledge of national flags and capitals and about countries, too. You don't only get to name them, this app can give you fascinating trivia about them, too! Download this iOS or Android app and get started!
What It Is: Quiz bee anyone? Find out if you have what it takes to compete in the National Geographic GeoBee! This app has more than 1,000 questions from past geography bees, including challenging bonus photo rounds. This engaging app is available for download for both iOS and Android devices.
What It Is: Remembering significant events and their dates can be a daunting task for kids. While dates aren't necessarily the most important thing to know, remembering when an event fits into history is useful for understanding its place in the bigger picture. With Historia, it's all about dates. The app shows you a historical event and asks you to give the correct date. The closer you are, the higher your score. Get it at the iOS app store.
What It Is: Learn new historical facts every day with this free app for students and other history lovers. Whether it happened last year or centuries ago, find out what was happening in the world on this date in history. Be reminded of the past with this app available for iOS, and Android devices.
What It Is: The popular podcast has its own app! Each episode features conversations with a historian to help you learn about important events and people in the early United States. This is a must for every American History student. Download this helpful app in the iOS or Android app store.
What It Is: This is the classic game of American pioneers, updated for a new generation. See if you can get your party safely across the continent to a new home in Oregon. Tip: Watch out for dysentery! Download now for your iOS or Android devices.
National Archives Bill of Rights App
What It Is: Every U.S. citizen should have this app, giving them ready access to the document that protects important freedoms. Knowing your rights empower you as a citizen of your country. The app also helps you understand the Bill of Rights from a historical perspective, detailing the evolving language and the efforts necessary to get each amendment through Congress. Get it now via the iOS app store.
What It Is: Access documents from the National Archives and learn more about them with a wide variety of activities. Some are meant for classroom use, but others are perfect for independent study. Increasing your knowledge is power. Gain it by downloading this app via the iOS app store.