Amazing STEM/STEAM Apps, Websites and Resources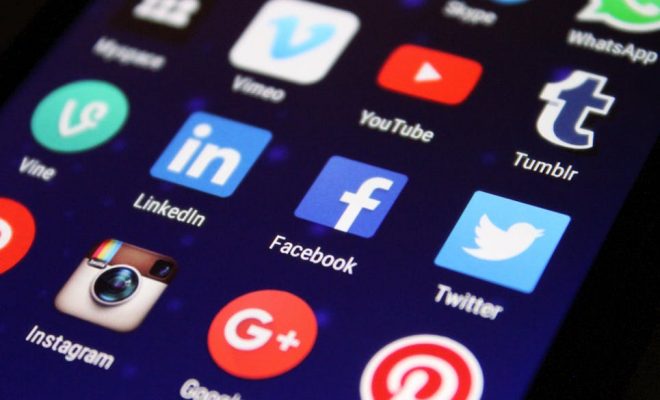 Computer programming and coding are the technologies of today… and tomorrow. These technology STEAM apps help kids learn to code, at every age.
STEAM Apps: General
What It Is: Britannica has been a household name for informative reading books through the years. Up to this day, Britannica has kept with the changing times, bringing valuable and updated sources of information and facts for children to research and learn. Britannica now offers a whole variety of STEAM interactive apps for kids aged 8 and up. Learners can click on the chosen topics from Volcanoes, Snakes, Rainforests, Solar systems, and Dinosaurs. for interactive learning fun. Available in iOS for $1.99 each.
What It Is: Science is a thrilling subject, especially for young kids. It fosters a habit of mind called responding with wonderment and awe. With this, kids K-5 can get a complete science education from Tappity, a subscription-based app that covers every topic imaginable with fun interactive lessons, games, and experiments. The program is also accessible via a web browser. Over 100 topics to learn from. Tappity is available on iOS for $14.99/month.
What It Is: Explore the world and beyond right at their fingertips. Students of any age can get lost for hours exploring high-resolution photos and videos on this app. It also allows downloading of images to share on social media. Learning Science facts and wonders is easy with NSF Science Zone. Available in AppStore for free. —iOS
What It Is: Turn your phone into a pocket-size science tool. Try free science activities, document experiments and research, and record observations using the app's tools for documenting explorations like text, sensors, cameras, and galleries. You can also find activities and inspiration on the Arduino Science Journal website. Download Science Journal for free on Android and iOS.
Marco Polo Weather
What It Is: Little ones will love learning about different types of weather with this cute app. They can create a virtual environment, then control the weather to see its effects. Download this great app for free on both iOS and Android.
What It Is: Learn how the Earth's climate is changing by exploring visualized climate data from NASA. Zoom in and out on a beautifully colored interactive globe. Teachers can also have access to the website for added resources that can enhance the explorations of the planet Earth and learn more about climate change and weather. Now available for free download on ios/ Android.
What It Is: Help NASA by making environmental observations to complement satellite data. There are multiple ongoing projects you can join and contribute to, including the mapping of trees and mosquito habitats. Download this for free on iOS/ Android.
What It Is: This augmented reality app tells the story of rivers and their ecosystems. Learn how people and wildlife interact with river systems, and what happens if a river is dammed or its health suffers. By downloading this app, children can become fascinated with the rivers and build awareness and concern for the environment. This app is free for download on iOS and Android.
The Human Body by Tinybop
What It Is: Tinybop creates terrific apps for young children to learn the fun way. The Humann Body focuses on human anatomy, at a level little ones can comprehend. It has eight systems to explore, each having a detailed and interactive model of organs like the heart, brain, stomach, etc. Children can also feed, make it run, breathe, and other commands that can demonstrate the actual function of each part of the body. Download now in both
What It Is: This interactive reference tool is a must-have for older students of human anatomy or biology. It includes rotational images and lots of helpful animations. Most of all, it has the necessary information that tells about the body systems and their parts. This is great also to use for the presentation of the lesson and for students to review at home. Visual Anatomy can be downloaded on iOS/ Android for free.
What It Is: Frog Dissection makes it possible for students to study biology without having to operate on an actual animal. This app is an excellent substitute to be utilized by middle and high school biology students. Frog Dissection is an award-winning app. Available in iOS for $3.99.
3D Brain
What It Is: Explore the parts of the brain with this 3D rotational app. See each part and get details about what it does. This app is a great tool for young and older kids alike—and for grown-ups too! Now available for download for free on both iOS/ Android.
What It Is: Exploring the night sky and talking about space is one of the best-loved topics for children. Pocket Universe is an app that caters to this interest in children. It shows how planets are in orbit. It also has fun features like creating their world, witness collisions, and other fascinating events in space. This is available at $2.99 on any iOS device.
What It Is: This app enables budding stargazers and experienced astronomers alike to explore the night sky. Augmented reality makes it easy to identify what you see in the night sky, in the present, past, or future. Download now on iOS and Android, for free.
What It Is: In this addictive gravity puzzle game, you launch a planet into orbit around a black hole with the flick of a finger. The goal? To keep the planet in a stable orbit, rather than being devoured by the black hole. Be entertained with Orbit by downloading this for free on both iOS and Android.
What It Is: Have you ever wondered what the planet Earth looks like billions of years ago? EarthViewer is like a time machine wherein it allows the user to see how the Earth was then and how the climate was. It also has interactive features with information on concepts such as continental reconstruction, sea level, and global temperature.
This research-based app is available on iOS for free.
What It Is: Pocket Physics is a no-frill app that lays out the basic concepts, formulas, and theories of physics. This app can come in handy for reviewing for the upcoming exam or review and differentiated learning. Pocket Physics can explain concepts in physics that is easy to understand. It is also a great reference for formulas, equations as well as images to help users with their physics-related tasks. All information is available offline, too, so you can look up information without getting distracted by social media or email notifications. Pocket Physics is available on Android for free.
What It Is: With Chemistry, the user can download the periodic table and take it anywhere for users to solve various chemical equations. You can also use the search button to search for the element and know more about it. This app also has a calculator for computing molar masses. Now available as Chemistry on iOS and Android for free.
What It Is: Nova Elements gives the learner details about the periodic table such as why the table looks the way it is, what elements are and what happens when they are combined and the objects created after the chemical reactions. Explore the periodic table in-depth with this free app for students. Watch a 2-hour episode of NOVA, play a fun chemistry game, and dive deep into an interactive periodic table. Now available on iOS for free.
What It Is: Have you ever wondered how Apple company programs its apps? Learn the programming language Swift, used by Apple to create apps. This colorful, user-friendly app includes clear instructions, a glossary of common coding terms for reference, and a variety of fun and engaging levels to play. Download this free app in iOS.
What It Is: Older students can learn for themselves C++ programming language with 80 complete lessons that include quizzes to test their knowledge along the way. SoloLearn offers a variety of other programming courses, including Javascript and HTML. Download this app on both iOS and Android for free.
What It Is: Typing and tapping touchy apps is a skill that you can't do without. Teens seem to be able to type on a phone keyboard with amazing speed, but it's a skill they learn over time. tapping gives you practice using an iPhone keyboard, highlighting problem areas and common mistakes. Download this app on iOS for $3.99.
What It Is: Get your fingers to work fast and accurately through this app. Similar to the Tap Typingapp for Apple users, this game is available for free on Android. Click here to start.–Android.
STEAM Apps: Engineering
For kids who love to build, engineering might just be their future career. These engineering STEAM apps give them a chance to develop and hone their skills.
Bridge Constructor
What It Is: Put your physics knowledge to work by building bridges in a variety of environments. Then, put them to the test to see if they hold up to the stress! Challenging stages await. Time to download this for free, available on iOS and Android.
What It Is: A blueprint is one of the tools used by builders. Kids will definitely get the feeling of being a planner. Improve spatial awareness as you rotate the puzzle until the blueprint image suddenly becomes clear. Be warned: this learning game is frustratingly addictive! This is available for both iOS and Android devices. (iOS/$.99, Android/Free with in-app purchases)
What It Is: From the popular Tinybop comes the app that lets kids design a virtual robot, then put it to the test to see if it can walk, run, fly, talk, and more. Kids will love creating and conceptualizing this app. Now available for download for iOS devices for$2.99.
What It Is: In this game, problem-solving skills will be put to test. You will teach a robot how to move crates. With 36 levels of puzzles with increasing difficulty, kids will be challenged to be clever and creative to find the best solutions. Cargo-Bot can be downloaded on iOS devices for free.
What It Is: Players can take the role of a civil engineer in this game of designing structures–from tree houses to Ferris wheels, this cool engineering app gives the kids an idea of what building is all about. The app also keeps track of the cost of actually building structures, challenging you to be practical with planning out the most cost-effective solutions. Available for iOS download at$.99.
Rube's Lab
What It Is: Save Rube's Lab from certain destruction by solving the engineering puzzles in this game. Your time and tools are limited, so think fast! Get the thrill of your life with this mind-boggling game. This game is downloadable for free with in-app purchases available on iOS/Android.
World of Goo
What It Is: This physics puzzle game is beloved for its unique concept and engaging graphics. Solve puzzles by building with giant gobs of talking goo. It's a ton of fun, and terrific for developing problem-solving skills. Tickle those brains with this app. Now available for download for both iOS/Android devices at$4.99.
What It Is: They're playing it anyway, so why not give them some engineering practice while they're at it? Let Minecraft enhance those building skills! Minecraft has captured the interest of players in the field of engineering. In these open-ended and adventure-based games, players can build their world and share it with others. Find some cool ideas here. Download now on iOS and Android for $6.99.
What It Is: Learn what a truss structure is and how it behaves with these simulations that use the same tech that real engineers rely on to test the safety of their structures. This is a realistic look at the skills engineers need to know. Great for learning at play in STEAM classes, too! This is available for free in both iOS/Android app stores.
What It Is: Gears and everything mechanical is great avenues for mind processing and creating! Give young engineers a kickstart with this fun app focused on mechanical engineering. Kids build with gears, pulleys, chains, and rods to solve puzzles. This educational app is available for ios devices for $2.99)
STEAM Apps: Art
Art is a product of creative thinking. Having kids indulge in different kinds of artistic expression allows them to choose, create, express, make a decision, and be open and unique. Let the creative juices flow with these apps for their enjoyment.
What It Is: Graphic design is in nowadays and it's here to stay. This app is for all who want to build their passion into this kind of modern design. Create beautiful vector graphics that can be exported to other graphic design programs. Assembly is available for iOS devices to download for free with in-app purchases.
What It Is: The very simplicity of stop motion technology makes it perfect for kids. This app creates surprisingly sophisticated and polished movies from your own stop-motion creations. Who knows, we might have the next Tim Burton to make a breakthrough motion picture through this app. Now available for both iOS/Android devices for $4.99.
What It Is: Very young kids will like this introduction to stop motion. In this app, they can use colors and shapes to create characters, then animate them with the stop motion process. This kid-friendly app is for download viaiOSat $3.99.
What It Is: Get the benefit of a variety of art materials and supplies with this app. It allows you to create beautiful, detailed works of art with simulated brushes, paints, and other materials. Unleash the artist in you by downloading this at $4.99 for your iOS device.
What It Is: This terrific video editor for Android has many of the same features as iMovie, allowing you to make top-notch videos even if you have no prior experience. Capture memories, create project videos, and immortalize them with this movie maker app. Download this using your Android device for free.
What It Is: Everything is awesome when you create your world with Lego, now playable on devices. Download this app and make your own LEGO movies! Build a set, record your movie, and share it with friends. Available via iOS and Android for free!
What It Is: PhotoViva lets you draw on the pictures you take, with a variety of brushes and special effects that go far beyond ordinary filters. Turn those real pictures into works of art—into works of the heart. Download PhotoViva on iOS, for $4.99 or on Android, for $1.99.
What It Is: Take a pic and transform it into an incredible kaleidoscope image. Kids of all ages will never tire of playing with this one, seeing the world in a whole new way. Visually tickling, indeed. Available on iOS for free.
STEAM Apps: Math
From little ones just learning their numbers to high schoolers tackling calculus, these STEAM apps for math offer something for every student.
Bugs and Numbers
What It Is: Introducing numbers has never been this fun! Early learners will enjoy these non-traditional math games as they learn all about numbers with the help of some very clever bugs. Leave the fun learning of numbers to the bugs with this app. Download now for iOS/Android devices for $2.99.
What It Is: It's never too early to introduce Math to our kids. This app designed for kids ages 5-9 will make Math more interesting and easy to remember! They will be introduced to concepts from counting and addition to shapes and fractions. Get started by downloading this for iOS/Android devices for $2.99.
What It Is: Learning and working independently with math problems can be scary and discouraging… but not with this app! Scan any math problem with your camera to get colorful, step-by-step instructions on how to solve it. Resist the temptation to use this to speed through homework, and instead let the app help you learn how to do the math yourself. This app is free for download for both iOS and Android devices.
Graphing Calculator + Math, Algebra & Calculus
What It Is: This app replaces the bulky (and expensive) graphing calculator students have been toting around for decades. Parents will wish they had these in high school! All the functionality, no batteries required. This is a must-have for students, so download this for free on Android devices.
What It Is: This app is a great tool for solving problems involving graphs. A very handy, user-friendly app for our mathematicians is available for free download for iOS devices.
Geometry Pad
What It Is: Bring geometric equations to life with this app, which allows you to create fundamental shapes, then explore and change their properties. This practical app makes geometry easier to understand—and to picture! Export and save documents to your device or the cloud. Download this for free for both iOS and Android devices.
Fractals
What It Is: Fractals are some of the coolest patterns in the world. Play with two of the most famous (Mandelbrot and Julia) in this beautiful interactive app. Fractals is a visually stimulating and entertaining activity that can be a good hobby to pass the time or to be inspired. Download this app via iOS at $2.99.