Overcoming the 4 Most Common Education IT Problems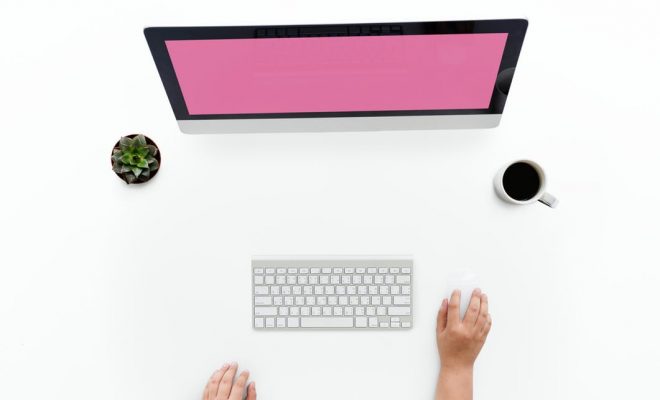 IT often forms important infrastructure in educational establishments, so, if something goes wrong, planned teaching and learning can be derailed – sometimes for a prolonged period.
Given the importance of IT, schools, colleges and universities are often woefully underprepared when a challenge occurs. Fortunately, many of these challenges have been faced before – and if someone's run into a problem, you can be sure that there's a solution not far behind.
We'll take you through 4 of the most common education IT problems – and give you a few tips on how to either avoid them in the first place – or remedy them when they happen…
"Our network is down"
Not being able to access the internet or your most used applications is a sure-fire way to derail everything from late-night planning sessions, right through to lesson delivery.
The term 'downtime' applies any time an application or network cannot be accessed by a user. It's currently responsible for hundreds of thousands lost teaching hours across the country every month, and as such, has a significant impact on an establishment's delivery of targets.
If downtime is an issue you for, now's the time to look into service level agreements (SLAs) with the network and application partners you've chosen. Many will cite target figures in their SLAs which, if not delivered, should result in compensation commensurate with the loss of time experienced.
That said, compensation can't buy back teaching hours – so if you're finding downtime happens more than is ideal, it might be a good time to consider finding someone else to deliver your network applications and support.
"Data protection is a challenge"
The way we hold sensitive data is changing – and is virtually unrecognisable when compared to the data protection plans that many educational establishments have had in place over the last 20 years.
Where once a locked filing cabinet in a locked office would have sufficed, our digital age now requires much more. An increasing number of businesses and education provisions are facing fines for the mishandling of data – so it's vital that you protect your school – and the learners it serves.
This process should begin with a data audit. Ask yourself:
What do we hold?
Why do we hold it?
Where do we hold it?
How is it accessed?
How is it protected?
Remember, learner data is just one element of what you do; staffing data, next of kin information, supplier details, agency information and much more can also constitute sensitive data, so make sure no stone is left unturned.
When you've answered each of these questions, it's a good time to look for weakness in the process. A staggering 93% of data breaches result from human error, so your focus should begin with the instances when people interact with that data.
There are few 'one size fits all' plans when it comes to protecting what you hold – but awareness is the first step – and from there, you can identify potential problem areas and steps to prevent issues occurring.
"We don't have a plan B"
A huge number of educational establishments leave teaching and learning entirely to chance should an unexpected issue arise that causes IT systems to fail. In reality, this isn't a criticism that applies only to schools and colleges; in 2017 a massive ransomware attack left the UK's National Health Service digitally stricken – and it could have been easily avoided.
Contingency plans are vital when IT forms such a significant part of your establishment's ability to deliver. If you want to be sure you can continue to operate in the event of an IT disaster you should commit some time to considering what you could/would do if you:
Experienced prolonged building power loss
Lost systems as a result of virus/malware/hacking
Experienced a hardware failure (such as a server loss)
Lost access to cloud-based applications
These 4 points account for over 90% of the instances where education provisions lose their IT systems. Even if you don't have the means to counter these issues with inhouse knowledge, your IT department or managed service provider will be able to create and implement failsafe plans.
"Our network can't cope"
An increasing number of applications used by education establishments are now being run 'as a service' – that's to say, they are now cloud-based applications that you access via the internet, rather than have stored locally.
While this approach to software has revolutionised the way schools and collages pay for their IT, it has also created a new generation of problems – and one of the most significant of those problems is speed.
The network connections that have previously brought internet connectivity into our buildings was designed with a lower level of data traffic in mind. As such, these ethernet and fibre lines often don't deliver the bandwidth that's required to keep everything running smoothly.
'Everything' is an important term here – because, these types of line simply do not differentiate between the network tasks that are occurring for your school, so, an increase in network use almost inevitably means your ability to access vital teaching and learning resources is diminished.
To counter this problem, an increasing number of schools are turning to MPLS (multiprotocol label switching) connection systems. With MPLS, your IT team will be able to prioritise different applications data as it travels across your network, meaning lower priority traffic does not impede your ability to teach.
MPLS connections are not cheap – but they do deliver a host of benefits that could see a much smoother delivery of learning. It's important to understand what a good MPLS provider should do – and how to get the most from your service, if you decide it's the right path for your school to explore.
Why act now?
For many schools and colleges, an unwillingness to 'rock the IT boat' is to blame when problems like these occur – but with our reliance on IT systems, this hope-for-the-best attitude just doesn't allow for the right level of service delivery.
Having plans that take further steps toward protecting when IT goes wrong might represent an additional workload for your IT team or support company now – but, if possible, this should be seen as an investment, because the complications and failures that increasingly occur when things go wrong make preventative efforts pale in comparison…