Nintendo Switch OLED Review: The Best Switch, but Still Mostly the Same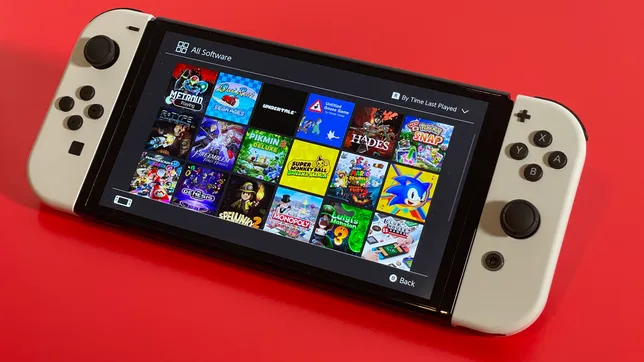 The Nintendo Switch has been a fan favorite since its release in 2017, thanks to its innovative design and extensive library of games. Now, the much-awaited Nintendo Switch OLED model has finally debuted, and it's time to see how it compares to its predecessor. While the new model undoubtedly offers improvements, it remains largely unchanged from the original Switch. Let's dive into this review to explore the enhancements, as well as what remains unchanged.
First, let's talk about the star of the show – the OLED display. The new 7-inch OLED panel sets itself apart from the previous model's 6.2-inch LCD screen with improved color reproduction, deeper blacks, and better contrast ratios. When playing games on the Switch OLED model, colors are more vibrant and visuals are noticeably clearer compared to the original version.
Another noticeable change in design is the adjustable stand at the back of the console. The original Switch had a flimsy kickstand that was prone to snapping off during gameplay. In contrast, the new wide and sturdy stand on the OLED model provides enhanced stability and allows for multiple viewing angles when playing in tabletop mode.
In addition to these changes, the Nintendo Switch OLED features an enhanced audio system with improved built-in speakers. This leads to more immersive sound quality that enhances your gaming experience whether you're in handheld or tabletop mode.
As for storage space, there is a welcome upgrade in this department as well. The OLED model comes equipped with 64GB of internal storage – double that of its predecessor – providing ample room for numerous digital game downloads without needing extra microSD cards.
However, for those expecting significant performance enhancements such as faster framerate or graphics upgrades, you may be disappointed. The Switch OLED still utilizes the same hardware components as the regular Switch model – NVIDIA Tegra X1 SoC and 4GB RAM – leading to similar performance levels regarding game loading times and overall gaming experience. In this regard, the OLED model is practically identical to its predecessor.
In the same vein, battery life is another area where you won't see much improvement. While the OLED screen is purportedly more energy-efficient than the LCD, the actual gameplay time remains unchanged, providing between 4.5 and 9 hours of battery life depending on the game and settings.
Finally, let's discuss the price. At $349, the Nintendo Switch OLED is $50 more expensive than the regular version. While extra features like improved display, enhanced audio quality, and increased storage warrant this price increase for some gamers, it may not be sufficient justification for everyone, especially those who primarily play in docked mode.
In conclusion, the Nintendo Switch OLED model undeniably offers an upgraded gaming experience with its stunning display and design improvements. However, for users anticipating a substantial performance boost or gameplay enhancements, this new model may not deliver those expectations. Ultimately, if you are a satisfied Switch owner then upgrading may not be a necessity. But if you're new to the Nintendo Switch family or prioritize handheld mode, then there's no doubt that the Switch OLED is currently the best option available.