Netgear EX3700 Wi-Fi Range Extender (AC750) Review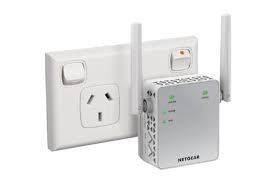 The Netgear EX3700 Wi-Fi Range Extender is a device that can bring new life to your home network setup. It uses dual-band Wi-Fi technology to extend the range of your existing wireless signal, allowing you to stream and browse the web from anywhere in your house.
The EX3700 is easy to set up and use. Once you plug it in and connect it to your network, it will automatically detect your existing wireless signal and create a new, extended network. This means that you don't have to worry about configuring any complicated settings or messing around with your router.
When it comes to performance, the EX3700 is a solid performer. It supports speeds of up to 750Mbps, which is more than enough for most users. You'll be able to stream HD video, play online games, and download large files without any issues.
One of the best things about the Netgear EX3700 is its compact size. It's small enough to be placed anywhere in your home, whether it's on a table or plugged into a wall outlet. This makes it an ideal solution for those who want to extend their Wi-Fi signal without taking up too much space.
In terms of features, the EX3700 offers a few extras that are worth mentioning. It has a FastLane technology that allows you to use both the 2.4GHz and 5GHz bands at the same time, providing maximum speed and range. It also has a Ethernet port, allowing you to connect a wired device such as a gaming console or a smart TV directly to the extender.
Overall, the Netgear EX3700 Wi-Fi Range Extender is an excellent product that delivers on its promises. It's easy to set up, offers great performance, and has some useful features that make it a standout device. If you're struggling with weak Wi-Fi signals in your home, the EX3700 is definitely worth considering.