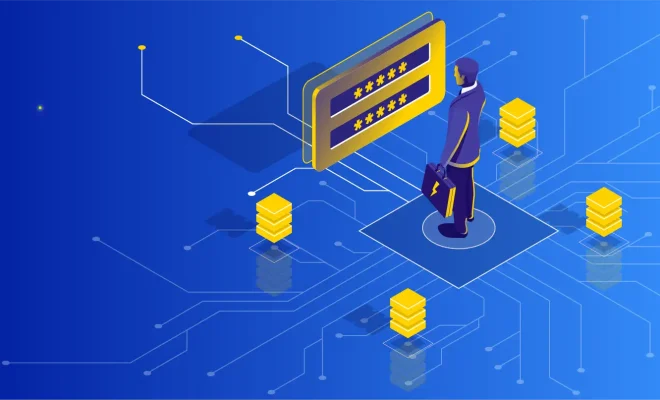 In today's digital age, where information is transmitted across networks and stored on servers, encryption has become a fundamental technique to ensure the confidentiality, integrity, and authenticity of data. Encryption is the process of converting plaintext, i.e., a piece of data that is readable and understandable, into ciphertext, i.e., a piece of data that is unreadable and incomprehensible, using a cryptographic algorithm.
An encryption system uses two essential components – a key and an algorithm. The key is a piece of information that the encryption algorithm uses to transform the plaintext into ciphertext, and without the key, it is virtually impossible to decrypt the ciphertext back into plaintext. The algorithm, on the other hand, takes in the plaintext and the key as input and transforms the plaintext into ciphertext, which can only be decrypted back into plaintext using the same key and algorithm.
Encryption is used in various applications, such as online banking, e-commerce, email, and secure messaging applications. In online banking, the user's account information is encrypted before being transmitted over the internet to prevent unauthorized access by hackers. Similarly, e-commerce websites encrypt the credit card information of their customers to protect it from cybercriminals who attempt to steal sensitive data.
Encryption also plays a significant role in securing communication channels. For example, email services such as Gmail and Outlook use encryption to protect the messages sent and received over their platforms. Secure messaging platforms such as WhatsApp, Telegram, and Signal use end-to-end encryption, which means that the messages are encrypted on the user's device and can only be decrypted on the recipient's device, ensuring complete privacy and security.
In addition to securing data, encryption is also used for digital signatures and certificates. Digital signatures verify the authenticity of a digital document or message and ensure that it has not been tampered with. Digital certificates, on the other hand, are used to authenticate the identity of users or devices and are issued by trusted certificate authorities.
In conclusion, encryption is an essential technique to ensure the security and privacy of digital data. In the era of increasing cyber-attacks and data breaches, encryption plays a vital role in protecting sensitive information and maintaining trust in digital communication and transactions. While there are debates about the use of encryption by governments and law enforcement agencies, it is undeniable that encryption is essential in maintaining the security and privacy of digital data.