Netflix Error Codes: How to Fix Them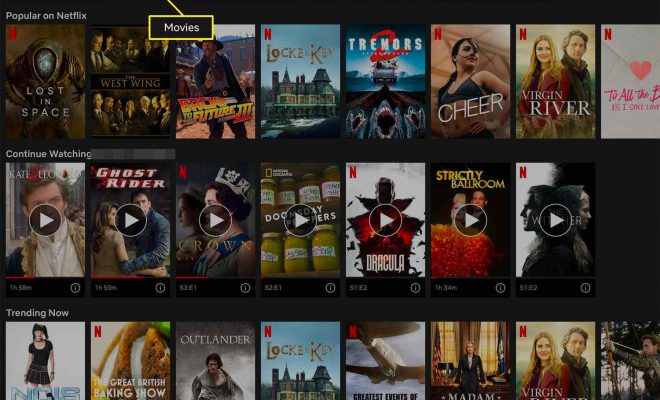 Netflix is an online streaming service that offers an extensive catalog of movies and television shows. It has become one of the most popular streaming platforms around the world, reaching millions of subscribers. However, some users might encounter error codes while using the service. If you are experiencing Netflix error codes, do not worry as we have got you covered. This article will explain what Netflix error codes are, what causes them, and how to fix them.
What are Netflix Error Codes?
Netflix error codes are messages that pop up when the service experiences an issue. These messages are shown in the form of numbers and letters and are accompanied by a message that helps to identify the nature of the problem. Users should take note of these error codes to help diagnose the problem and find a solution.
What Causes Netflix Error Codes?
Several factors can lead to Netflix error codes. They include network connectivity issues, outdated browsers, unstable internet connections, and more. Some of the most common error codes on Netflix include:
1. Error Code NW-2-5: This error code usually occurs when your device is unable to connect to the internet or has connectivity issues.
2. Error Code UI-113: This error code often occurs when there is a problem with the device you are streaming Netflix on or when there is a problem with your internet connection.
3. Error Code TVQ-ST-131: This error code typically appears when there is a problem with the internet connection between your device and Netflix.
How to Fix Netflix Error Codes
Here are some of the ways to fix Netflix error codes:
1. Check Your Internet Connection: If you are experiencing an error code that suggests there is a problem with your internet connection, check your network settings, and try restarting your router.
2. Restart Your Device: If your device is experiencing issues with streaming on Netflix, try restarting your device. This action will clear your device's cache.
3. Check and Update Your Browser: Outdated browsers can cause streaming issues on Netflix. Check your browser's settings and update it if required.
4. Try Using Another Device: If you are experiencing issues on one device, try using another device to see if the problem persists. This action will help you determine if the problem is with the device or the service.
5. Contact Netflix Support: If you have tried all the above solutions and are still experiencing problems, contact Netflix customer support. They will assist you in resolving the issue.
In Conclusion
Netflix error codes can be frustrating, but they are solvable. We hope that this article has provided you with some useful information to help you fix Netflix error codes. Always remember to check your internet connection, restart your device, update your browser, try using another device, and contact Netflix support if all else fails. With these tips, you should be able to enjoy uninterrupted streaming on Netflix.