Living, Learning and Leading in a 5G World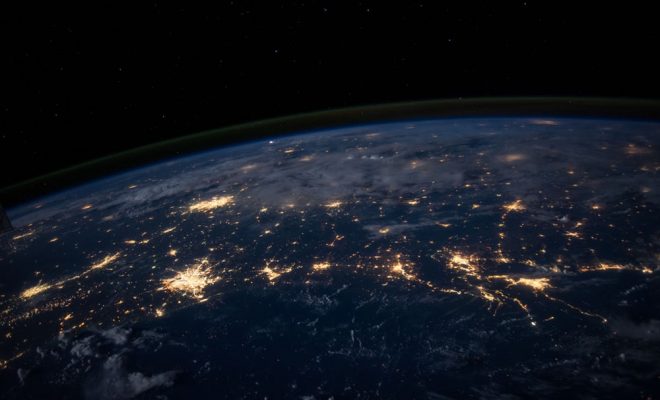 Your technology department is probably already planning a mass migration. You're going to have to choose whether you want to be a part of it. The tech leaders at your school and in your district have (hopefully) been working on transferring your current technology systems to the new 5G network.
After all, who wouldn't want improved connectivity, real-time communication abilities, and video-streaming that works smoothly? The new 5G network promises to do all that and more. It will be capable of handling more bandwidth, faster, and with improved resolution.
We have to be ready to make a move from technology that's quickly becoming outdated to the next generation of tech teaching.
Prepare your staff to embrace the 5G world
Not everyone finds it easy to embrace change. Some of your faculty and staff will resist learning 5G skills for as long as possible. Edtech has already created opportunities for teachers to transition to a technology-based approach to instruction.
Teachers routinely flip classrooms, personalize learning, and expand the possibilities for instruction. The 5G network promises a better platform for all that and more. If teachers aren't already using technology, we'll have to help them incorporate 5G technologies. They will need considerable support.
Coordinate your efforts toward one goal
Switching a school or a district over to 5G can be more challenging than you might think. That's because multiple departments will feel the effect. You'll have to help them past older ways that are comfortable as they adopt new technology. This agility isn't easy for everyone. Entire departments have to prepare for the switch, and rolling into a new generation of technology requires a coordinated effort. Departments like human resources and transportation will have to work closely not only to transfer records but also to explore new ones.
Mind the gap
Technology has been able to level the learning field. It has created equitable opportunities for students of diverse backgrounds. Low–income and special needs students have been able to access the curriculum, work outside of school, and communicate more effectively.
Bringing in a 5G network may inadvertently widen the learning gap, at least temporarily. If students and their families don't have 5G access at home, students may feel themselves left out of learning opportunities.
Take the lead
Finally, education leaders who want their teachers to prepare for working in a 5G world must also do the same. Using makerspaces, cloud computing, and gamification in professional development is just the beginning. Administrators should encourage the use of virtual reality and insist on digital literacy for everyone.
In a tech-savvy school, teachers, administrators, and students will be willing to devote the time necessary to learn and implement new technologies. They'll have the support they need to port their work and studies seamlessly into the new network.
Every generation of technology has been more robust than the previous one. The new fifth generation of technology promises to live up to those expectations. The 5G world is already here. Are you ready to join it?