Learn the basics of ACI network technology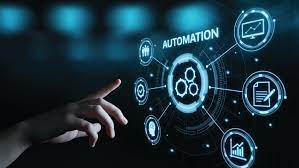 ACI or Application Centric Infrastructure is a powerful network technology that implements policy-based automation for building, managing, and securing data centers. It offers a flexible, scalable, and dynamic infrastructure that can adapt to changing business requirements and support innovation.
If you are new to ACI, you may be wondering what it is and how it works. In this article, we will explore the basics of ACI network technology and help you understand its essential components and features.
What is ACI?
ACI is a software-defined networking (SDN) architecture that offers a holistic approach to building and managing networks. It utilizes a centralized policy-based controller that manages and orchestrates the network operations. ACI separates the network control plane and the data plane, allowing for a more flexible and streamlined approach to network management.
ACI offers a unique approach to network automation, where the policies define the network behavior rather than low-level configurations. It provides a standardized set of policies that can be easily applied across different applications, services, and infrastructure components.
ACI Components
ACI consists of several key components that work together to deliver a unified and automated network infrastructure. These components include the following:
1. Application Policy Infrastructure Controller (APIC): The APIC is the centralized controller that manages the ACI network. It provides a graphical user interface (GUI) that allows the network administrator to define policies and automate various network functions.
2. Spine and Leaf switches: The spine and leaf switches form the backbone of the ACI network. These switches are distributed across the network and connect to each other to create a flat topology. The spine switches provide high-speed connectivity between the leaf switches, while the leaf switches provide connectivity to the endpoints.
3. Application Network Profiles (ANP): ANPs define the policies that govern the network behavior for an application. ANPs include the configurations for network services, traffic shaping, security, and more.
4. Endpoint Groups (EPGs): EPGs define the groups of endpoints (servers, virtual machines, containers, etc.) that have a common set of policies applied to them. EPGs allow for granular control over the network behavior and facilitate network segmentation.
ACI Features
ACI offers a wide range of features that make it a powerful and flexible network technology. Some of the key features of ACI include the following:
1. Automation: ACI automates the network tasks, reducing the manual effort required for network management. It eliminates the need for low-level configurations and allows for faster deployment of applications and services.
2. Scalability: ACI is highly scalable, allowing for the addition of new endpoints and applications without disrupting the network. Its spine and leaf architecture can support large-scale data centers with thousands of endpoints.
3. Security: ACI offers a strong security posture by enforcing policies that govern the network behavior. It provides micro-segmentation and allows for the isolation of critical workloads from potential threats.
4. Multi-tenancy: ACI supports multiple tenants, allowing for the creation of isolated network environments for different business units or customers. Each tenant has its own set of policies and can be managed independently.
Conclusion ACI is a game-changer for modern data center networking. Its policy-based approach to network automation offers significant advantages over traditional networking technologies. By understanding the basics of ACI, you can take a step towards building a more dynamic, scalable, and secure network infrastructure for your organization.