Klipsch R-14M Reference Speaker Review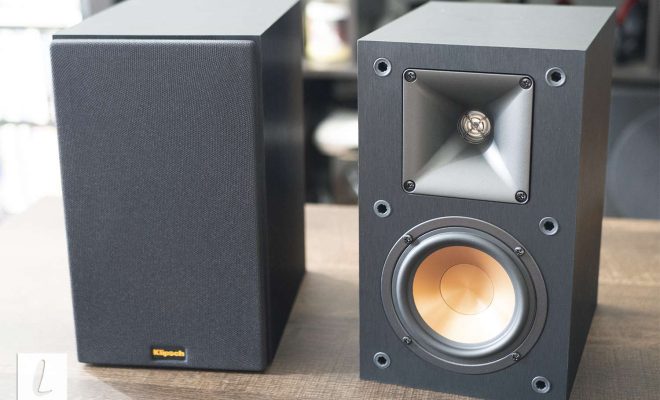 Klipsch has long been a household name when it comes to high-quality speakers. The Klipsch R-14M Reference Speaker is no exception. In this review, we will look at the features and performance of this speaker to help you decide if it is the right choice for your home entertainment needs.
Design and Build
The Klipsch R-14M Reference Speaker has a sleek and modern design with a black and copper color scheme. The speakers are made with high-quality materials and feel very durable. The speakers have a 4-inch copper-spun woofer and a 1-inch aluminum horn-loaded tweeter. The speaker measures 9.75 x 5.88 x 7.5 inches and weighs just over 7 pounds.
Performance
The Klipsch R-14M Reference Speaker delivers clear and crisp sound that is perfect for both music and movies. The speaker has a frequency response of 64Hz – 24kHz (+/- 3dB) and a sensitivity of 90dB @ 2.83V / 1m. The speaker can handle up to 50 watts of power and has a nominal impedance of 8 ohms.
The speaker is also relatively easy to set up and use. The binding posts on the back of the speaker are easy to access and allow you to connect your speaker wire without any hassle. The speaker also comes with a removable front grille that can be easily removed if you prefer the look without it.
One thing to note is that the Klipsch R-14M Reference Speaker is a bookshelf speaker and not designed to be the main speaker in a home theater setup. However, if you are looking for a high-quality speaker for a smaller room or as part of a surround sound setup, the R-14M Reference Speaker is an excellent choice.
Final Thoughts
Overall, the Klipsch R-14M Reference Speaker is a high-quality speaker that delivers excellent sound and is built to last. The speaker is relatively affordable and is an excellent choice for anyone looking for a bookshelf speaker for their home entertainment needs. If you are in the market for a new speaker, the Klipsch R-14M Reference Speaker is definitely worth considering.