It's Prime Lawn Care Season: Here's What You Need to Know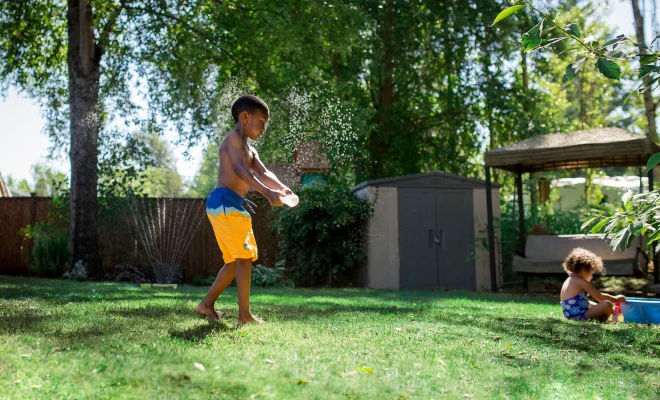 As warmer weather approaches, it's time to start thinking about lawn care. A well-maintained, healthy lawn not only looks great but also provides numerous environmental benefits. Here's what you need to know to get the most out of your lawn during prime lawn care season.
1. Proper mowing techniques
Mowing is crucial for promoting healthy grass growth. Regularly mow your lawn to keep grass at an ideal height, generally between 2.5 and 3 inches. Avoiding cutting more than one-third of the grass blade length at a time, as this can weaken your turf.
Make sure mower blades are sharp; dull blades can damage the grass and make it more susceptible to diseases.
2. Watering
Water your lawn deeply and infrequently, rather than frequent shallow watering sessions. Most lawns require approximately 1 inch of water per week (including rainfall). Early morning watering is best as it reduces evaporation and allows the grass to dry before nightfall, reducing the likelihood of disease.
3. Fertilizing
Feeding your lawn throughout the season ensures healthy growth and a lush appearance. Begin with a slow-release fertilizer in early spring and apply additional application as needed through mid-autumn.
4. Weed control
Prevent weeds from taking over by maintaining a thick and robust lawn which will minimize the chances for weeds to establish themselves. Apply pre-emergent herbicides for crabgrass control in the spring if necessary. Spot-treat weeds with post-emergent herbicides as needed.
5. Aeration
Aerate your lawn at least once a year (preferably in fall) to reduce soil compaction and allow water and nutrients to reach grass roots more efficiently.
6. Overseeding
Overseed bare spots or thin areas of your lawn in fall or spring when soil temperatures are ideal for germination.
7. Pest control
Monitor your lawn closely for pests such as grubs, and treat infestations promptly with pest control products when warranted.
8. Disease management
Common lawn diseases are often the result of excess moisture and heavy thatch build-up. Maintain proper mowing, watering, and aeration practices to reduce the likelihood of disease and ensure healthy growth.
9. Thatch removal
If thatch (the layer of dead grass, roots, and debris that accumulates over time) starts to interfere with water and nutrient absorption (typically when it exceeds 1/2 inch in thickness), use a dethatcher or power rake to remove it.
By following these essential lawn care tips during prime season, you'll be on your way to a beautiful, healthy lawn that benefits both your property's curb appeal and the environment.