Is Your Windows 10 Brightness Not Working? Here's What to Do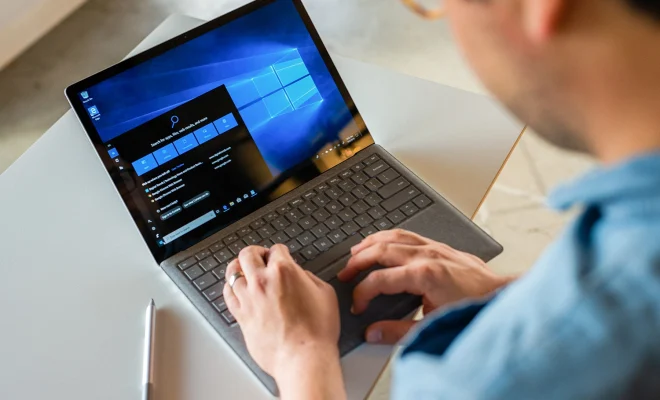 Are you experiencing difficulty adjusting the brightness on your Windows 10 laptop or computer? If so, you are not alone. This issue is quite common for many users, and it can be frustrating when you are unable to make your screen brighter or dimmer. However, there are several steps you can take to address this problem. Here's what to do if your Windows 10 brightness is not working:
Check Your Power Settings
The first thing you should do is check your power settings. If your computer is running on battery power, it may have a lower brightness setting to conserve energy. To adjust this setting, go to your Windows Control Panel, select "Power Options," and then click on "Change plan settings." From there, you can adjust the brightness settings based on whether your device is plugged in or running on battery power.
Update Your Graphics Card Driver
Another possible cause of brightness issues is outdated or incorrect graphics card drivers. To update your driver, go to the manufacturer's website and download the latest version of the driver. You can also use the Device Manager to update the driver, but keep in mind that this may not always provide the latest version.
Adjust Your Display Settings
If none of the above solutions work, you may need to adjust your display settings manually. Go to the Windows Control Panel, select "Hardware and Sound," and then choose "Device Manager." Under "Display adapters," you should see your graphics card listed. Right-click on it and select "Properties," then click on the "Driver" tab. From there, click on "Update Driver" and follow the instructions to install the latest driver.
In some cases, you may need to disable your graphics driver and then enable it again to fix the issue. To do this, right-click on your graphics card under "Display adapters" in the Device Manager, and then select "Disable." Wait for a few seconds, and then right-click again and select "Enable."
Reset Your Windows 10
If none of the above methods work, you may need to reset your Windows 10 operating system. This process will remove all of your apps, files, and settings, but it can be a last resort to fix any persistent issues with your device. To do this, go to the Windows Control Panel, select "Recovery," and then click on "Reset this PC." Follow the instructions to reset your device.