Is the GPA Still Relevant in the Era of eLearning?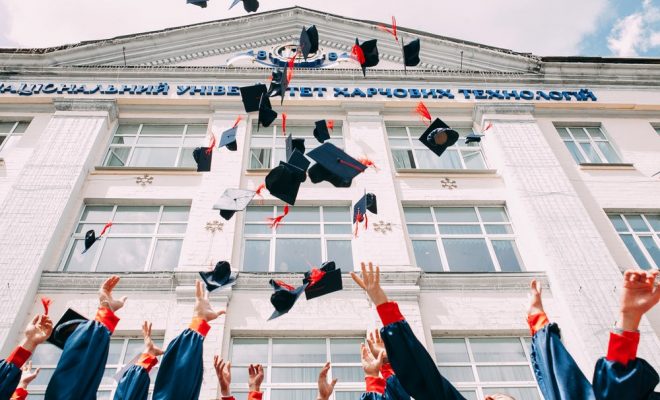 The GPA system has been used by educational institutions in some way, shape or form for centuries, reducing the efficacy and efforts of learners to an easy-to-digest number. The age of eLearning necessitates a rethink of this antiquated system. A Grade Point Average is a flawed tool, using one point of data to hang an albatross around learners' necks.
Those who achieve tend to continue to achieve in line with the Grade Point Average system. Those who struggle tend not to find much upward mobility against the stringent and unforgiving GPA system guidelines, compounding anxieties and causing students to lose faith in their own abilities. This lack of flexibility and added dissonance for students has put GPA under a needed spotlight with eLearning taking its foothold in the educational sector.
GPA Causes More Problems Than It Solves
If you're looking to push students to challenge themselves in an educational environment, GPA serves as a counterproductive measure. Many students will choose courses that are less taxing and present less of a risk to their GPA when given the choice, leaving potential untapped because students are fearful of seeing a drop in their overall GPA. 
With eLearning attempting to eschew some of the sterility and archaic ways of traditional teaching methods, it behooves adopters to look at what GPA does to both demotivate and denounce students. The GPA culture penalizes mistakes so harshly, leaving indelible marks on a students' permanent record, that it pushes students to avoid risk in learning.
Considering that several high-level employers are already dismissing GPA in favor of a candidate's set of soft skills, it makes no sense to limit students' potential while stressing them out over mistakes made years before. We should be building our students up, giving them the tools they need to succeed in the job market after school is over.
What Would Things Look Like Without GPA?
Some schools are already doing away with GPA, questioning the saturation of inflated Grade Point Averages based on student course choice and the inherent value of such a black-and-white metric for an evolving student populace.
While we're not necessarily calling for the full elimination of the GPA structure, it's important for educational institutions to realize that such a metric is just one way of measuring student successes and overall potential.
The advent of new eLearning technologies in classrooms around the nation and the globe, including the nascent introductions of Virtual Reality technologies, makes the Grade Point Average system look sterile and devolved when compared to the vast amount of grey-area data points that eLearning provides in regards to its users and student populace.
Thus, the GPA's relevance as an end-all, be-all tool for measuring the works of students seems to be waning and waning significantly. While it provides a simple tool for institutions to categorize and test the capabilities of students, it is inherently flawed and could cause students to go backward whereas eLearning platforms can push them forwards.
Finding a middle ground that uses the vast array of added data points that eLearning provides in conjunction with aspects of the GPA system could be the way forward, but so could a complete rethink which puts GPA out to pasture for good.