Is Streaming Really Cheaper Than Cable?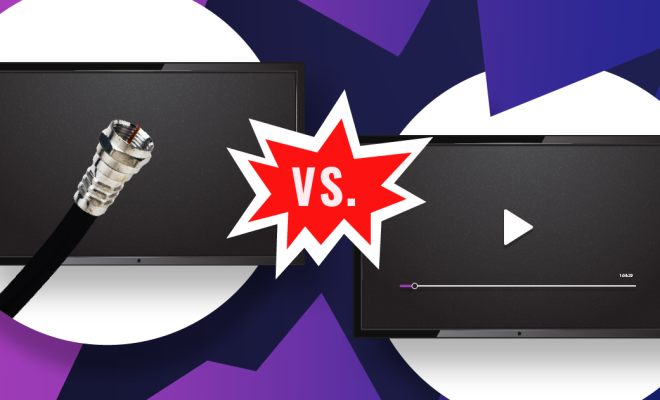 The debate over whether streaming services are cheaper than cable has been a topic of discussion among consumers for years. With the rise of popular streaming platforms like Netflix, Hulu, and Amazon Prime, many people have cut the cord on traditional cable subscriptions in favor of online streaming options. But is streaming really cheaper than cable in the long run?
While streaming services often offer lower entry-level prices, it's important to factor in additional costs that may not be immediately apparent. For example, while cable subscriptions often require contracts and installation fees, they usually include a wide variety of channels and programming at a fixed monthly rate. With streaming, consumers are charged per service, which can add up quickly if they want access to multiple platforms such as HBO Max, Disney+, and YouTube TV.
Another cost to consider is internet service. In order to stream content, users must have access to high-speed internet, which can be expensive depending on the provider and location. This is especially true for households with multiple people streaming simultaneously or using other high-bandwidth applications like online gaming.
Additionally, streaming services typically only offer a certain selection of shows and movies, meaning viewers may have to subscribe to multiple services to access all their desired content. This can quickly add up and result in a higher overall cost than cable.
It's worth noting that cable providers are beginning to offer streaming services of their own, such as Comcast's Xfinity Flex and Spectrum TV Essentials. These offerings provide a lower-cost alternative to traditional cable while still offering a vast selection of channels and on-demand content.
Ultimately, whether streaming is cheaper than cable depends on the individual's viewing habits and preferences. For those who only watch a few shows, streaming is likely a more cost-effective option. However, for households that want access to a variety of programming and services, traditional cable or a combination of cable and streaming may be the more affordable choice. In conclusion, while streaming services can offer a more flexible and convenient way to access content, it's important to carefully consider all costs involved before cutting the cord on cable. As the media landscape continues to shift, it's likely that both cable and streaming options will continue to evolve and offer more competitive pricing for consumers.