Is My Phone Waterproof? IP68, IPX8 Ratings Explained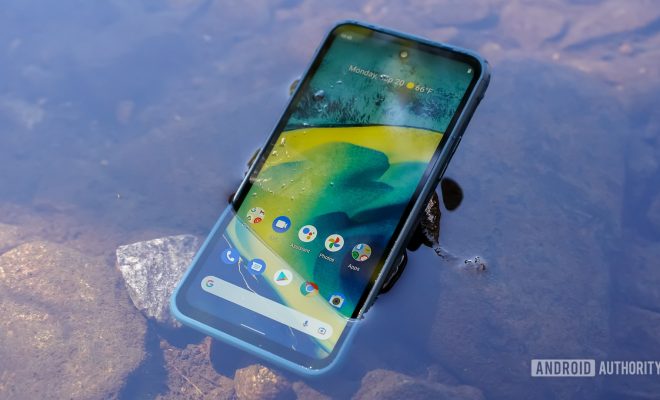 In today's technology-driven world, phones have become an inevitable part of our lives. With their numerous features, they have become an essential commodity and carry critical personal and professional information. This makes water damage a grave concern for most phone users. With the introduction of waterproof phones in the market, users have become more curious about how their devices work in such conditions.
To understand if your phone is waterproof or not, let's first discuss the two main waterproof ratings, IP68 and IPX8.
IP68: International Protection Rating (Ingress Protection) is a standard rating system established by the International Electro-Technical Commission (IEC) for electronic devices. The IP68 rating is the highest waterproof rating and means the device has been tested and can withstand complete submersion in water up to 1.5 meters for up to 30 minutes. This rating applies to both fresh and saltwater.
IPX8: The IPX8 rating, on the other hand, means that the device can withstand being submerged in water beyond 3 meters for extended periods. However, this depends on the manufacturer, and the duration varies as it is not a standard measure.
It's crucial to note that having an IP rating doesn't necessarily mean the phone is waterproof. If a phone has an IP68 rating, you can be confident that it can handle accidental drops in the water, rain, or immersion in water for a short time. Still, it's essential to check the manufacturer's instructions to know the extent of waterproofing and the duration it can stay in water.
It is also essential to take precautions when using a waterproof phone. For instance, it's essential to keep the charging ports clean and check if the rubber seals on your device cover are correctly closed to avoid damage to the phone's internal parts. Also, you should always use a waterproof phone in a clean environment to avoid dirt or sand particles from entering your device, resulting in potential damage.
In conclusion, your phone may or may not be waterproof. To find out, search for its IP rating, which will provide information about how resistant it is to water damage. Regardless of the rating, it's always best to take necessary precautions and handle your device with care to avoid causing any damage