Is It Safe to Delete Everything in Windows' Disk Cleanup?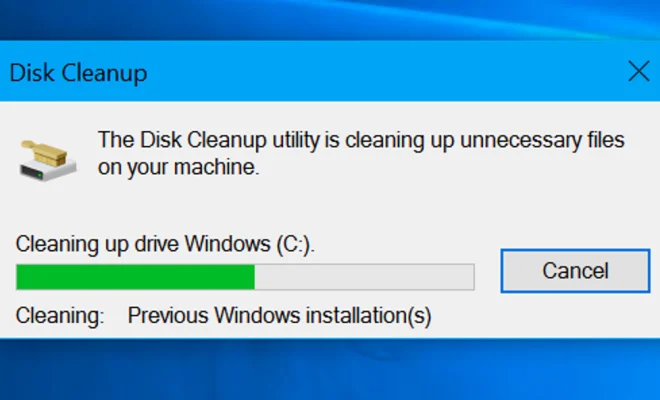 As a frequent user of Windows operating system, your system may run slow over time, mainly if you have installed various applications or downloaded many files on your computer. Consequently, to keep your computer running efficiently, you may need to delete the junk files and temporary files on your computer, which takes up valuable disk space.
Fortunately, Windows offers a tool called Disk Cleanup that can do this for you. However, with any tool that involves deleting files, you may worry that you could delete something essential by accident.
So, the question is, Is it safe to delete everything in Windows' Disk Cleanup?
The short answer is yes. Disk Cleanup Tool is designed by Microsoft to clean up the unnecessary files that could slow down your computer. The tool targets various files, including temporary files, system files, log files, and even unwanted files in the recycle bin.
When you run the Disk Cleanup Tool, a list of files to be deleted will be displayed, categorized by type. Windows also shows you how much space is occupied by each file, so you can see how much space the tool has cleared up.
However, while it's generally safe to delete most of the files identified by Disk Cleanup, some of these files may be used by specific applications or the operating system itself.
For instance, if you frequently use the hibernation option on your Windows computer, it's recommended not to delete the Hibernation File Cleaner because it contains essential system files used to resume your computer's state.
Additionally, if your computer has a low amount of RAM available, deleting the Windows ESD installation files might not be the best option. These files are used by Windows Update to help you install future updates, avoid redownloading the necessary files from the internet.
Therefore, it's essential to review the files selected by Disk Cleanup carefully. If you are unsure of what to do with a specific file, do not delete it yet. Instead, you can Google its name to determine its importance, or better still, consult a professional.
Summing it up, it's safe to delete most unnecessary files identified by Windows' Disk Cleanup Tool. However, before running the tool, make sure to review the selected files carefully to avoid mistakenly deleting essential system files.