Information on How to Hook Up a DirecTV Receiver to a TV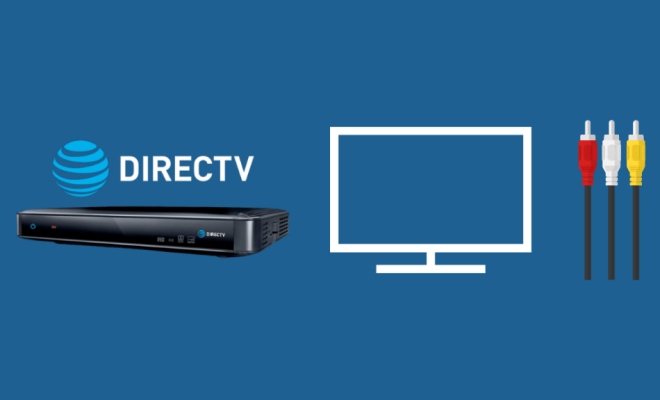 DirecTV is a popular satellite TV service that offers a wide range of programming options. If you are new to DirecTV and want to learn how to hook up your DirecTV receiver to your TV, here is some information to help you get started.
Step 1: Gather Your Equipment
To hook up your DirecTV receiver to your TV, you will need a few key pieces of equipment:
– DirecTV Receiver: This is the device that picks up the satellite signal and decodes it into programming that you can watch on your TV.
– HDMI Cable: This is the cable that carries both video and audio signals from the receiver to the TV.
– Power Cord: This is the cord that connects the receiver to an electrical outlet.
– Remote Control: This is the device that lets you navigate your DirecTV programming.
Step 2: Connect the HDMI Cable
To connect the HDMI cable, locate the HDMI port on the back of your DirecTV receiver and the HDMI port on your television. Connect one end of the HDMI cable to the receiver and the other end to the TV. Make sure the connection is secure and snug.
Step 3: Connect the Power Cord
Find the power cord that came with your DirecTV receiver and plug it into a nearby electrical outlet. Connect the other end of the cord to the receiver. Make sure both connections are secure.
Step 4: Configure Your TV Settings
Once your DirecTV receiver is connected to your TV, you need to configure your TV settings to get the best picture quality. Most modern TVs will automatically detect the HDMI signal and adjust the settings accordingly. However, if you need to adjust your TV settings manually, here are some general guidelines:
– Set the picture mode to "Standard" or "Movie" mode for the best picture quality.
– Turn off any picture processing or "enhancement" settings.
– Adjust the brightness, contrast, and color settings to your preference.
Step 5: Activate Your DirecTV Service
Now that your DirecTV receiver is connected to your TV, you need to activate your service. Follow the instructions in your welcome kit or contact DirecTV customer service for help with activation. In conclusion, hooking up a DirecTV receiver to a TV is a simple process that requires a few cables and basic TV settings adjustments. By following the steps above, you can enjoy your favorite programming in no time.