HyperX Cloud 2 wireless gaming headset is comfy but basic for the bucks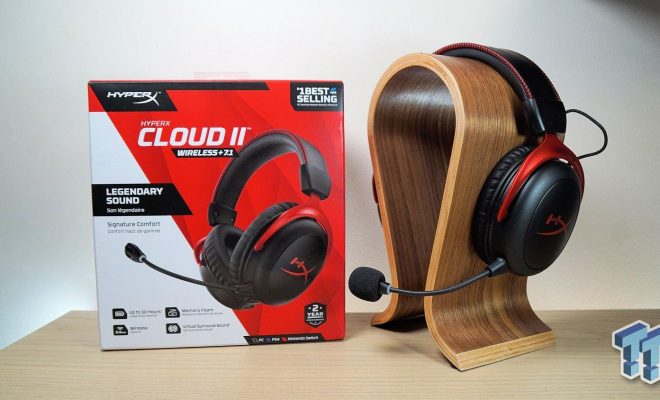 Over the years, the gaming industry has witnessed a surge in demand for high-quality audio peripherals to truly elevate users' experience. The HyperX Cloud 2 Wireless Gaming Headset is one such product that aims to provide gamers with an immersive audio experience. Comfortable wear and seamless connectivity are its key selling points, but are these features enough to justify the price tag?
Ergonomic Design and Comfort
The HyperX Cloud 2 doesn't compromise on comfort, thanks to its signature memory foam padding. The well-designed ear cups and headband provide a snug fit, ensuring that gamers don't suffer from discomfort during lengthy gaming sessions. Moreover, the headset offers rotatable ear cups and adjustable sliders for a customized fit.
Clarity of Sound
Delivering high fidelity sound with minimal latency, this headset has undoubtedly claims its stake in the gaming peripheral market. The 53mm drivers employed by HyperX in designing this headset ensure crystal-clear audio quality that truly absorbs gamers into their virtual world.
Wireless Connectivity
HyperX Cloud 2's wireless design means you can say goodbye to tangled wires and unnecessary interruptions during gameplay. Powered by a long-lasting battery with up to 30 hours of use per charge, players can enjoy untethered freedom while their headset remains connected through a wireless range of up to 20 meters. Additionally, it supports multiple platforms like PC, PS4, and PS4 Pro.
Mic and Noise Cancellation Features
Equipped with a detachable noise-cancellation microphone, the HyperX Cloud 2 headset allows gamers to communicate effectively with their teammates during cooperative gameplay. However, while the microphone is adequate for casual use, it may not cater well to more serious or professional gamers requiring crystal-clear voice clarity.
Lacking Customization Options
One major drawback of the HyperX Cloud 2 gaming headset is its lack of customizable features. Several competitors within a similar price range offer mobile apps and software suites that allow users to adjust sound profiles, mic settings, and other options. Unfortunately, HyperX falls short regarding physical and software-based customization, making it a relatively basic choice for the price.
Conclusion
While the HyperX Cloud 2 Wireless Gaming Headset is undoubtedly designed with comfort at its core, its sound quality and battery life cannot be overlooked. However, considering the investment gamers are asked to make for a high-quality gaming headset in this price range, it may leave some users wanting more when comparing it to similar offerings in the market. Ultimately, one must weigh its strengths against its basic feature set before deciding if the HyperX Cloud 2 is worth the bucks.