Hulu Not Working? Here's How to Fix It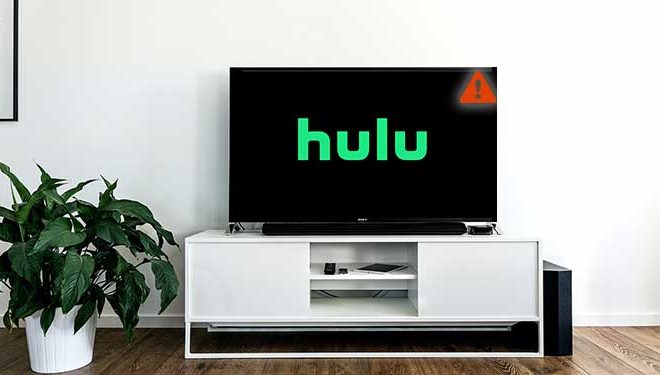 Hulu has become one of the most popular streaming platforms in recent years, thanks to its extensive library of TV shows, movies and original content. However, nothing is more frustrating than settling down to watch your favorite show only to find that Hulu isn't working. Here are some simple steps you can take to fix any issues you may be having with Hulu.
1. Check Your Internet Connection
The first thing you should do when Hulu isn't working is to check your internet connection. Hulu requires a stable and reliable internet connection to function properly. You may have to reset your router or modem or contact your internet service provider to resolve any connection-related issues.
2. Restart Your Device
If your internet connection is working properly and Hulu still isn't working, try restarting your device. This could be your computer, smartphone, tablet, or streaming device. A simple restart can often fix any glitches or bugs that are causing Hulu to not work.
3. Clear The Cache and Cookies of Your Device
Clearing the cache and cookies of your device can help fix any problems with Hulu. This can vary depending on the device you are using, but for example on a computer, you can perform this task through your web browser settings. Clearing the cache can help to free up memory and clear any bugs that may be causing Hulu to not work.
4. Update Your Browser or App
If you are using Hulu through a web browser or app, make sure that it is up-to-date. Outdated software can cause problems with Hulu and prevent it from functioning properly. Updating your browser, or even your Hulu app, can often fix any issues you may be having with the platform.
5. Contact Hulu Support
If all else fails, you can contact Hulu's support team. They can provide you with further assistance or they may be able to identify any issues that are causing Hulu to fail. The support team is available through a chat function on the Hulu website or via phone support.
In conclusion, while there are many possible reasons why Hulu isn't working, these are the most common and easiest to fix. If you encounter persistent issues or error messages with the streaming platform, don't hesitate to reach out to customer support for assistance. With a little troubleshooting, you can get back to enjoying your favorite TV shows and movies on Hulu in no time.