How to View Your Google Play Store Purchase History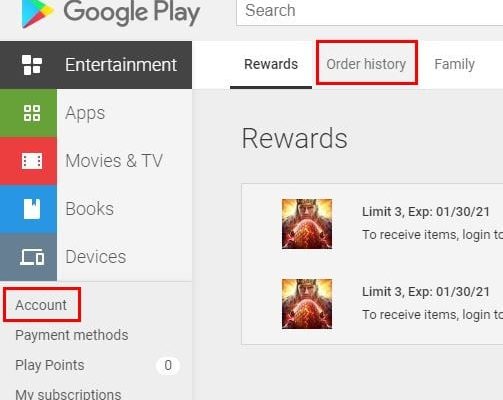 Google Play Store is the go-to website for all Android users to purchase music, movies, apps, and even games. Have you ever wanted to view your purchase history or check how much you have spent on the Play Store? Well, in this article, we will show you how to do it.
Step 1: Open the Google Play Store App & Log in
Open the Google Play Store App on your Android device, and ensure that you are logged in with your Google account. If you are not logged in, then sign in with your Google account's email and password.
Step 2: Access Your Account
Once you are signed in, tap on the icon in the top right corner of your screen. This will take you to your Google account profile.
Step 3: View Purchase History
Next, scroll down to the "Order history" tab and click on it. Here you will see an overview of all the purchases you have made on Google Play Store, starting with the most recent purchase. The list includes the titles, prices, and dates of the purchases.
Step 4: Filter Your Purchase History
Google Play allows you to filter your purchase history by date or product type. To look up a specific purchase, scroll down to the bottom of your order history page, and select "Order Details." You will receive all details, including the date of purchase, the cost you paid, and the type of payment mode you selected.
Step 5: Print & Export Your Purchase History
If you want to keep a hard copy of your purchase history for future reference, Google Play Store allows you to download and print your purchase history. Scroll down to the bottom of your order history page and select the "Export Order Details" option. You will receive an email with the order details and a URL link to download the same.
Conclusion By following the above steps, you can now keep track of your online purchases on the Google Play Store. This feature is particularly useful if you want to track your spending history, currency conversion rates, or look up any product you have purchased in the past. So, log in, access your account, and revisit your purchase history to gain better insights and manage your expenses.